Full Color Business Cards
How to Get High-Quality Color Business Cards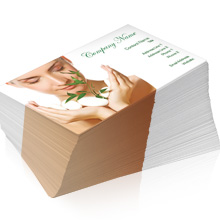 When using business cards, it's important to have the best plan on how these would look like for people to be encouraged to grab one. Although it may seem simple to design your own set, you should at least have a solid plan on how you want your custom cards to be made for these to be worth the investment.
Now, if you haven't thought about how to give these tools the best design and printing, then you might want to go for full color business cards. Materials done through the four color process are more vibrant, durable, and long-lasting making these worth your budget. You just need to know how you can get the best service that will fit your need.
To help you grab the right offer for your full color business cards, here are some tips that you could try out:


Go for a trusted online printing company. There is no better way for you to get the best materials by making sure that these would be produced by a trusted online printing store. Do your research online and go for the one being turned to by many customers for the past years like PrintRunner. You won't only get the high-quality printing that you need, you could also grab some savings and complimentary offers like business card templates.


Use the required color and file format. For things to be easier, use the necessary color mode for your work which is CMYK. This is the code being applied by full color process and also shows the colors being used. You must also set your file format on the right setting like PDF to avoid technical issues when it's time for production.


Check for print samples or ask for assistance. It would always be best for you to know if you can get the service that you need. Ask for print samples if available to have a better view on what the printing store can do. If it's not possible, then ask for assistance and let them know how you want your order to be made.
Getting the best set of full color and even wholesale business cards need not be hard as long as you know where to have these printed. Try out these ideas and you can make sure that your custom cards would be worth the time, effort, and budget.