Calendar Printing Services
The Qualities of a Reliable Photo Calendar Printing Services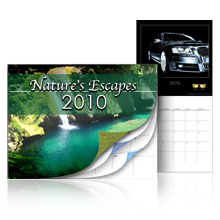 Adding calendars on your list of marketing tools is a challenging yet rewarding choice since these items hold various pages that can highlight the good parts of your business. Still, you will need to spend on the
calendar printing
for your set to be as effective as you want it to be.
The only thing that could be a problem here is on how you would choose the online printing company that would do the job for you. With the various websites that you can find at present, it can be tedious to go check each and get disappointed on the offers.
So how can you easily find the right choice for your calendar printing needs? You could try these three simple steps that might help you land on the right store:


Offers more choices for printing specifications. Most of the time, calendars are produced in various sizes and may also be uniquely designed to suit the company's image. When selecting your printing service, it's important to go for the one that can provide all the options that you wish to apply for your printing. A simpler statement here is the more choices a store could give the better.


Provides high-quality assistance to customers. This may seem a challenging project since you need to create a good design for each page. It's important that you would be able to match the printing done by the store. At this point, you should contact the staff of the company first if you're in doubt about the printing job. If the store values your shopping experience, then they would provide you with the necessary details to easily reach them.


Gives affordable prices and fast print turnaround time. Some of the important factors that could affect your choice of printing company are the prices being offered and the number of days before you can get your order. A trusted store would give you the right price and fast print turnaround time to ensure that you'll have a worry-free and enjoyable printing. If you'll see that the total costs seem too big and the printing days are too long, then maybe that store doesn't pay too much attention on your needs.
When choosing the ideal calendar printing services, always check these factors for you to end with the right choice. Who knows, you might even get a deal that's better than you've wanted.