Flyer Design
3 Creative Design Ideas for Your Flyers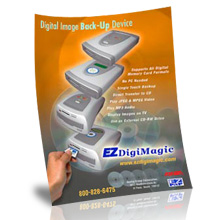 Coming up with the ideal design for your set of flyers can be a challenging project especially when you want to say a lot but you only have a limited space for the details. You need to be careful in creating the design and select only the things that fit your work. You should also consider the impression or reaction that you would get from your customers and other people. This is important for you to build the right image for your business.
Since it can be tricky to come up with the ideal design, you should go ahead and try out some tips that could make the task easier for you. Here are a few of those interesting ideas which you can easily apply on your project:


Plan your theme and stick to it. It's important to have an idea that you could focus on for your flyer design. You could plan a theme that would be the root of your project then make sure to stick to it. You may want to make some notes which you could easily look at when in the middle of designing for a quick grasp on your chosen theme. Remember that you must be able to maintain the concept on your theme for your project to be more organized and professionally- made.


Add catchy phrases, images, and style. Your materials must be able to reflect every good point about your business so you must look into the elements that you're planning to include. Some of these are the images, description or catchy phrases, and the layout or style. You should create a balance among these things since you wouldn't want to confuse or give the wrong impression on your potential customers, right?


Include an enticing offer. Leave an irresistible offer that your readers wouldn't want to miss using your flyers. If you have an upcoming promo or a big sale that should be marked on the calendar by customers and even those who haven't heard about your store yet, then go ahead and place the details on your flyers. Keep in mind that people love deals so don't forget to add every bit of information about this or you'll be offering one.
These simple design ideas could be your quick guide on making the most impressive and appealing set. Just remember to invest on the
flyers printing
afterwards for you to be sure that you'll maintain or even exceed the look that you want for your tools.