Holiday Flyer Designs
A Quick Guide for Designing Holiday Flyers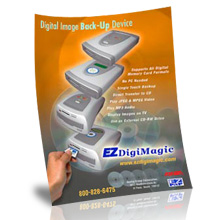 Sometimes, flyers are not only used for general purposes like marketing a huge sale or acting as invites for a store opening. These can also serve as a reminder for an upcoming occasion or holiday with added offers perfect for the happening. If you own a business and you want your loyal or potential customers to feel more special, then you should think about investing on holiday flyers.
Getting a set of these holiday marketing tools and giving these out to people can make them feel more special and connected with your business. You just need to know the types of holidays that would be best for sharing these and how you can make your set more attractive. Here's a quick guide that you can follow:


Plan on when to launch your campaign. Before you can get started, you need to know first why and when you're planning to do this. Think about a holiday that is not only special to you but also to your customers. This would be a good start for you since you would already have a reason to work hard for this campaign. Consider the impression that you want to gain from the people and make this your project's goal.


Use the appropriate colors, images, and details. Since you'll be making flyers for a specific event, you should strengthen the meaning of this day by adding up elements that would describe the holiday. For example, if it's for a Christmas sale then add some Santa Claus images or use the green and red colors for your design.


Add personal holiday messages or greetings. Make your flyers even more special and personal by adding up personal notes or greetings. Think about what other people would feel when they've seen your message. Of course, you need to plan this and proofread your work for you to be certain that it will share the right meaning.
These may be simple tips but by applying everything on your project, you can be sure that your work would certainly fit the holiday spirit and can encourage people to drop by your store. You might even receive compliments by making others feel special through your tools. Just don't forget that when it comes to
printing flyers
, go for the high-quality one for your set to be as appealing and effective as you want it to be.