Fundraiser Flyers
3 Easy Steps in Creating Fundraiser Flyer Design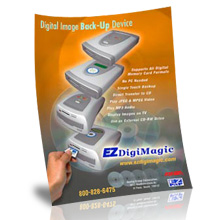 When you are about to host an event for a certain cause like those related to the environment or education, or if you wish to help someone, you can share the message and reach out to others using fundraiser flyers. This type aims to create awareness and gain support from other people. By being able to make an effective set, you can gain the benefits that you want maybe even earn supporters for your project.
Since it can be a challenge to come up with fundraiser flyers that would successfully do the job for you, here are 3 easy steps that you can apply when working on your materials:


Start by creating an outline. Before you could even design your flyers, you need to consider the details that you wish to put on your tools. It would be best to create an outline for you to check if you'll miss out some important parts. You might also want to use a template for this since you can have a better idea on which detail goes on top and where to place the images.


Work on the design. Create a theme that would be strong enough to build the message that you want to share. Focus on this and base your design on the plan that you've made. Include high-quality images, striking colors, and detailed text for your readers to understand every part of your material. You could even gain the ideal impression when they find your items attractive and meaningful.


Go for high-quality printing. Keep in mind that you can only get the best look for your fundraiser flyers if you work hard on the design and invest on the printing. Printing flyers can be more convenient and professionally done if you'll go for trusted online companies like PrintRunner. We provide Free File Check service for your project to ensure its quality. Check out our offers if you want to know more.
By following these three easy tips, you won't have a problem making the best fundraiser tools for your cause. Just think about what you want to share to the people and focus on it. You may also ask for feedback if you want to make sure that your tools would be easily understood and appreciated.