Customized Stickers
How to Boost your Business with Creative Custom Printed Sticker Designs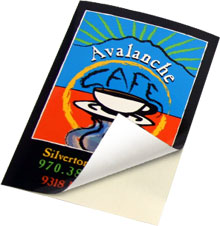 Creating eye-catching customized stickers is a promotional strategy that can help your business get easily noticed without spending a lot. Like the common tools such as flyers and brochures, decals could be easily shared or displayed on the streets. This gives you a better chance to reach more people who might just turn out to be your future customers.
When using
custom made stickers
, make sure that you are being able to get the best value for these especially on the printing. However with the numerous online printing stores that you can find nowadays, it can be tricky to end up with the right one. So for you to be positive that you're with the best printing company, here are some ideas you could take note of:


Check the offered specifications for sticker printing. These print products are usually made in different sizes and shapes making these more attractive and creative. When deciding on how your materials would look like, you shouldn't limit it on the basic specifications being used. You can go off the wall by looking at what online printers have to offer. Some can help you come up with the perfect specifications for your project.


Know how long the production would take. You are going to pay for your custom printing so it's just right to get the best service for it. You should also be able have to your order just in time or even earlier for your planned distribution. Always compare the turnaround and delivery times offered to get the right choice that will fit your need.


Compare the printing prices. Some online printing companies may give you overpriced offers which would not fit your budget, while others have more affordable rates like PrintRunner. When you are on the lookout for the best value, then consider the pricing being offered. You should also look at the details you'll be paying for.
Getting the right printing with the best value for your promotional stickers can help you produce the ideal set. Always take time in planning, designing, and printing for you to be sure that the personalized stickers are worth the budget and investment.