Sticker Design
3 Easy-to-Do Tips for Your Custom Sticker Design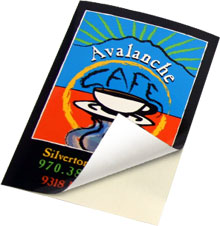 Designing your promotional tools is important in having materials that would represent your business. It is crucial for you to end up with the design that can impress and win the buying skills of the people. You should also know how you can avoid the pit of failure caused by unimpressive or poor-quality overall look of stickers.
Now, it may seem scary or confusing at first on how you can end up with the best style, but there are ways you could try to achieve the ideal project. Here are a few of those sticker design tips which you can work on anytime:


Use images or graphics that will boost your business. You need to come up with a look that would creatively and effectively present your company for people to be impressed. You can do this by adding an eye-catching image or graphic on the most noticed part of the stickers – the center. Just make sure that this design element is clear, with high resolution, and can add twist to your entire project.


Splash your stickers with the right colors. Give your materials an even more vibrant look by mixing and matching the perfect colors. Do a little experiment on the shades that would fit your work or stick to those you've been using for your company. By doing so, you can create a stronger brand.


Add a catchy and convincing tagline. Aside from having the right images and colors, you would also need to include a phrase or tagline that will keep the people curious about your offers. Convince them to check out your store or try your products by placing a catchy line on it. Avoid making the text long to maintain a balance on your project. Just come up with a sentence or phrase which can say it all about your business.
By using these tips, you won't have a hard time ending up with an impressive set. Just remember to finish your tools with the high-quality
sticker printing
and you can be sure that these will be worth the effort, time, and budget.