Brochures are the weapon of choice by seasoned marketers. If placed at strategic locations or mailed to the correct people, brochures are guaranteed to not only convince them to read the copy, but also let people recognize your brand much easier and compel them to purchase your product or service.
Part of what makes a successful brochure campaign is their design, which tells a lot about a business. The design must reflect what your business is all about. For example, a professional, text-heavy brochure is perfect for a no-frills law firm, while a vibrant, die-cut brochure design will serve an arts program well.
To understand how the design of your brochure closely works with your company brand, below are five examples of brochures from different industries below, each with designs in contrast from each other.
Disclaimer: We at PrintRunner have posted images on this post mainly for design inspiration purposes. We may not be able to produce the exact options and material used on the featured product. Call 1-888-774-6889 to learn what design choices you can select for your print order.
Go formal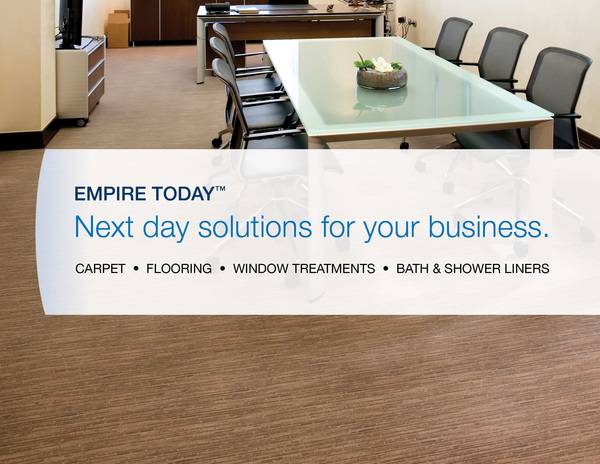 Empire Today is a company that provides name-brand flooring and carpet, as well as window treatment to small businesses. Judging from their brochure, the company likes to keep things simple and straightforward. The images show the product in its natural setting, while the text goes direct to the point in discussing the company objectives.
There is little to think about or imagine in this brochure – perfect for companies who want to go formal with their marketing campaign. On the downside, this design type does not lend itself to creative liberties as everything is presented tightly while following a clear-cut format. Nonetheless, it is the appropriate brochure look for those looking to create a solid impression to the public.
Stand out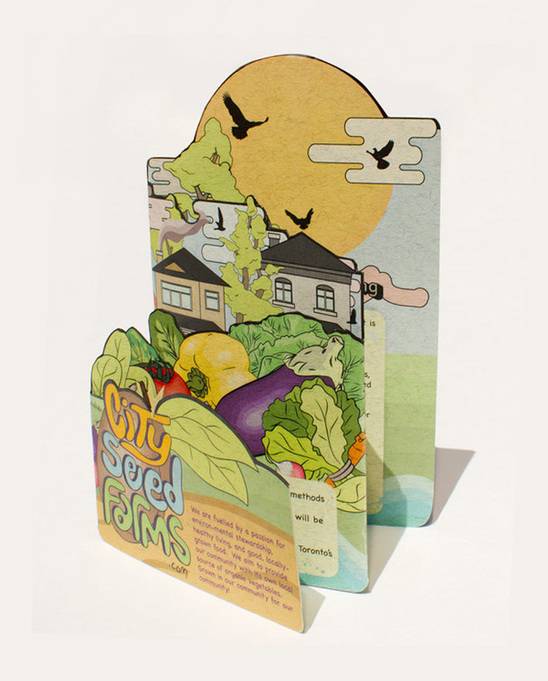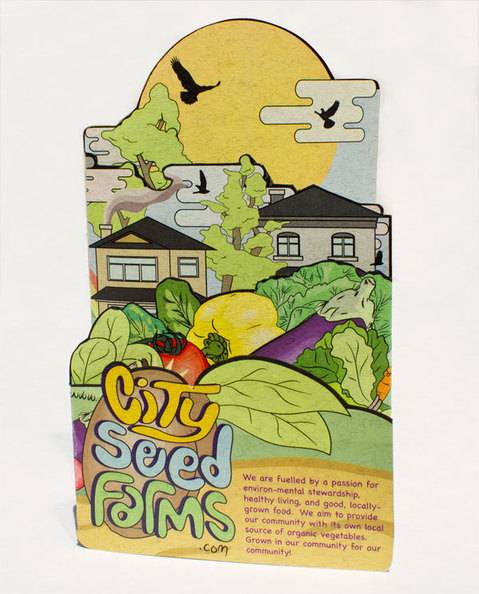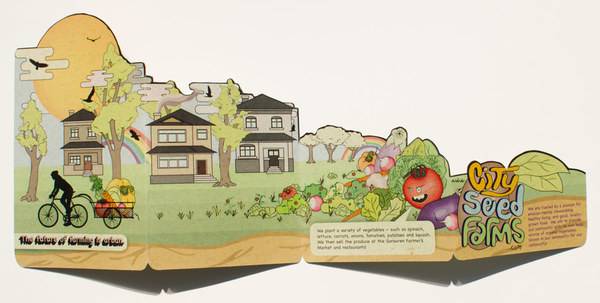 City Seed Farms is a Canadian-based urban farming group that encourages homeowners to grow their own produce on their backyards. Because the principle of sustainable food production is still in its infancy, the company held a brochure campaign utilizing casual and colorful designs. The die-cut brochure relies more on the appearance than the text, but it nonetheless gets its message across to the public. Niche business owners looking to expand their market reach may want to employ a marketing strategy using highly appealing brochure designs.
Use elements in your business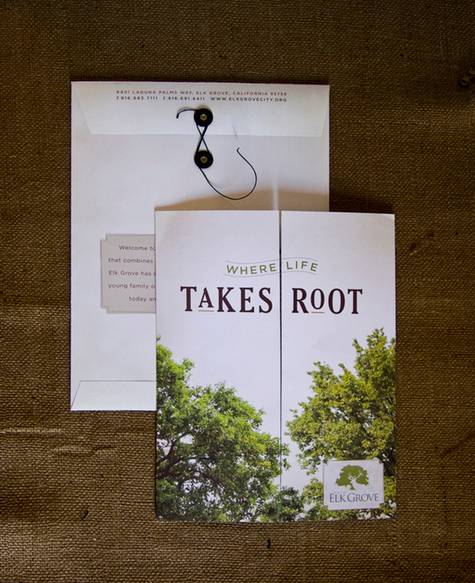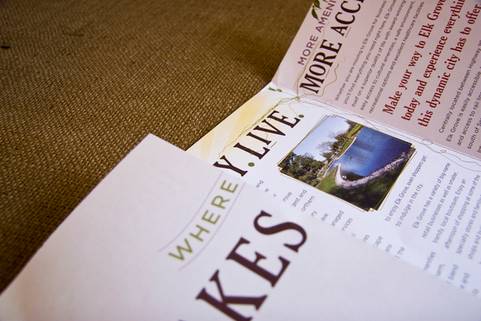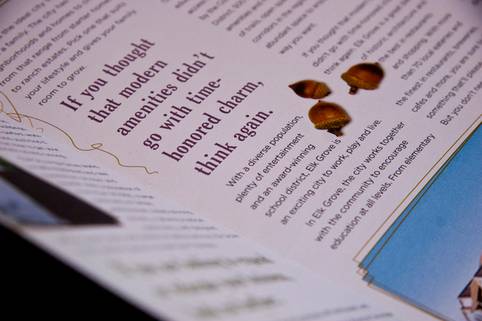 Elk Grove is one of the fastest growing cities in California and is currently the second most populated city in Sacramento. In the city's attempt to draw in even more residents, its brochure design possesses a rustic feel that effectively sells the spirit and charm of Elk Grove. Since the city is also known for its agriculture, the brochure takes a cue from the designs of vintage seed packs, known for their use of large images and wide range of typography. The elegant string and button envelope adds to the fancy yet compelling presentation.
This brochure design is appropriate for businesses in the retail industry looking to make a sale without forcing the product or service down people's throats. It simply lets its appearance do the work. Of course, designing an eye-catching and persuasive brochure takes time and some good design instincts. But the results should be worth your effort.
Be as creative as you can be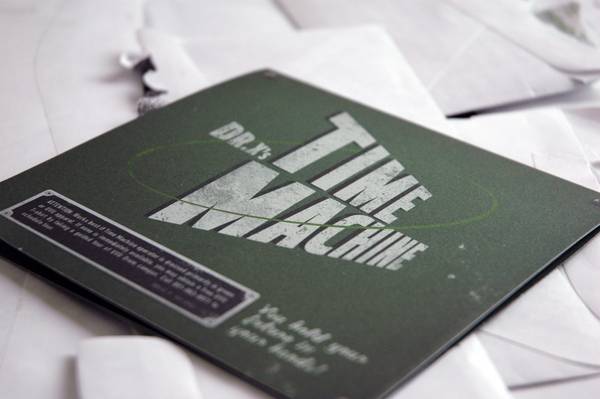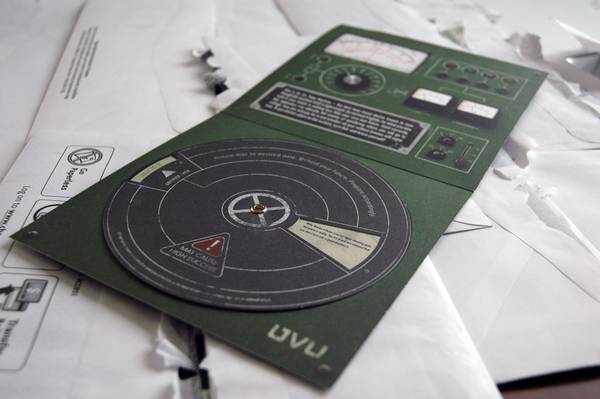 The Utah Valley University sent out these unique brochures to high school juniors in hopes of luring them in to the campus after graduation. The brochure design follows the concept of a retro time machine, complete with switches and meters on the outside pages. Upon opening the brochure, a big wheel is located on the right side and contains the things that graduates must do to apply to the University.
Although it is more common for schools and universities to hand over professional and informative brochures about their programs, UVU takes a different, if not more potent route by tapping to their creative sensibilities and calling out the attention of students with something fresh and innovative. Businesses appeasing to the younger market should take cue from this example and come up with contemporary concepts that they can relate to.
Make it really special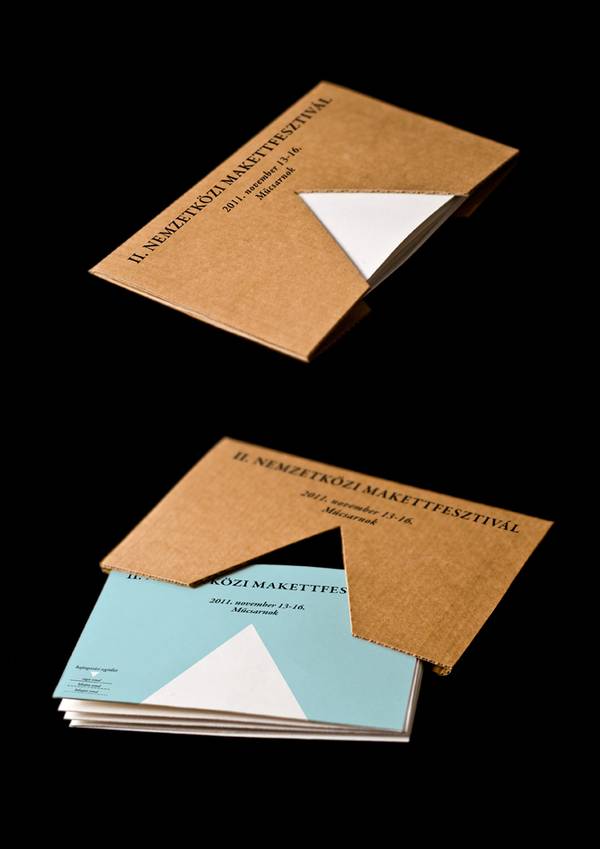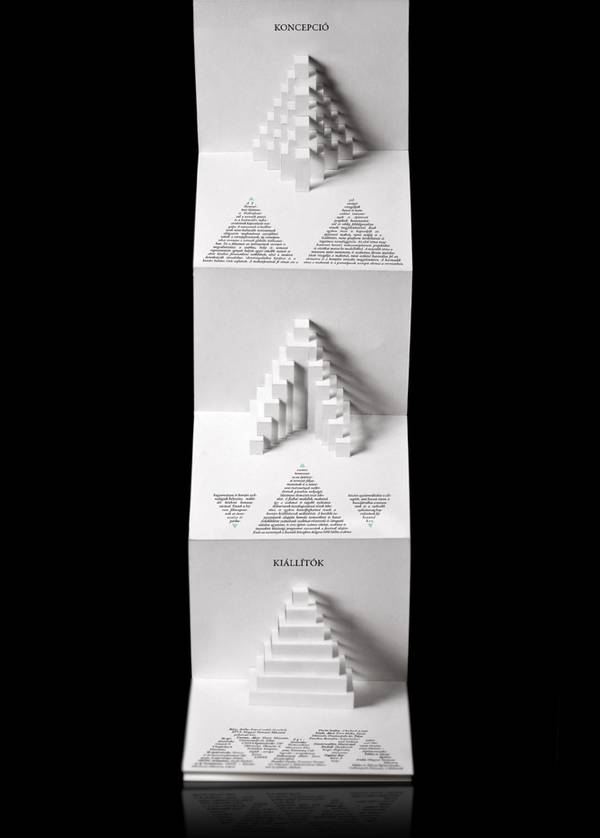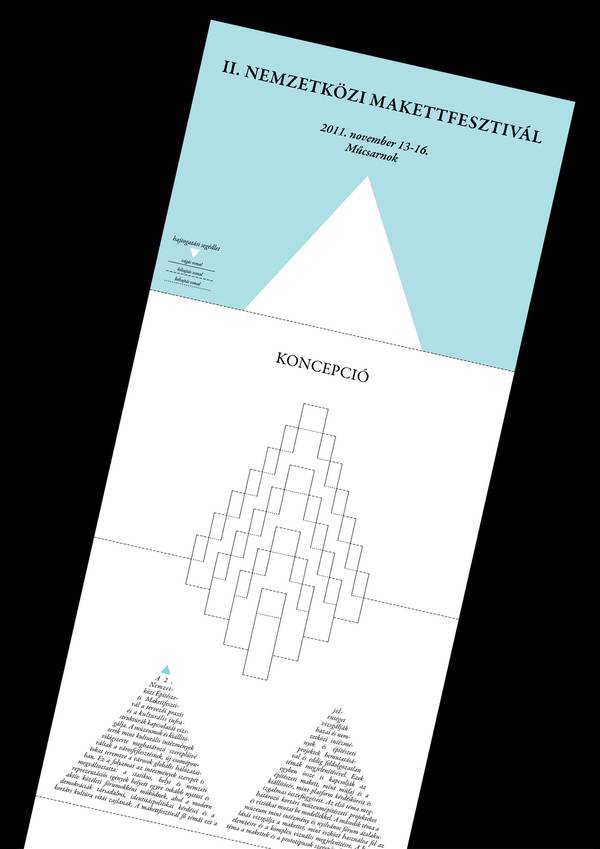 The Model Festival in Hungary celebrates the relationship between architecture and man and helps deepen our understanding of the role cultural infrastructures plays in our society. In promoting the event, the pyramid, known as the most stable structure in architecture, is aptly incorporated in the brochure design. The minimalist layout draws attention to the text structured like pyramids against a plain white background.
However, the brochure comes to life once turned into a pop-up. The person must cut along the broken lines on the material to transform the one-dimensional pyramids into their fully fledged forms. The result is an attractive and interactive brochure that informs and engages people to its content.
Perfect for advertising an event or promo, this brochure design perhaps is the most difficult to pull off, but at the same time will yield the most response from people.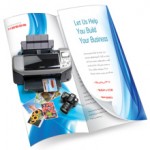 Now that you've gotten ideas for your brochure design from this post, it's time to actually come up with your own design for your business!  Below are resources you could use to produce high-impact and compelling brochures.
Brochure Printing – We at

Print

Runner

offer seven different sizes for our brochures. Printed on either book or cover stock with a glossy finish, these marketing tools are sure to look sturdy and professional enough to draw the attention of your audience.
Design Services – If you have lack the necessary design skills to come up with a compelling look for your brochures, let our in-house designers do the job for you! Let us know about your concept and we'll be more than happy to turn your brochure design ideas into life.
3 Unbeatable Business Brochure Marketing Tactics – As marketing tools, brochures must be created and designed just like how a funnel functions – aside from drawing their attentions, you must be able to compel them to hark your call to action as indicated on your brochures. Read this post to learn how to lead your potential customers from the wide brim down to the narrow spout of your marketing funnel.