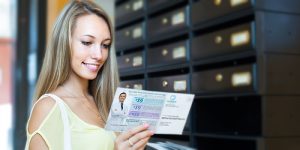 If you have a hardware or home and garden business, you're probably in a constant battle for customer loyalty with a big box store sitting not too far away from your location. One of the most effective ways to get and keep customers coming back to you is through business relationships. If you can get your customers to love you, you can break their big box habit.
Make it Personal
Put more effort into developing special business relationships with trades people. Make it more convenient and easier for general contractors, electricians, plumbers and builders to do business with you. Talk to a few of them and you'll quickly get ideas from hearing what they like and don't like about dealing with the national chains. Solve a common problem or offer a missing service that can save them time or money (or both).
To get more do-it-yourselfers and weekend warriors into your store, think about your relationship with your local community. You can get and stay more connected with your neighbors through special events and services tailored to your marketing area with much more specificity than a national competitor. Offer an evening workshop on a regular basis to teach people how to make common household repairs; provide free assembly or delivery on more complicated purchases. It's not hard to figure out what special events or amenities the chains don't have the infrastructure or resources to execute.
Get the Word Out
The national chains might be using a lot of general media, like newspapers and TV, but they usually don't put time or resources into customized and regularly scheduled regional and local marketing. That creates an opening for you, easily filled with a strategy like postcard marketing. Postcards allow you to target your message and your marketing area with precision. You can purchase mailing lists based on criteria you specify – you can choose to mail just to contractors, for example; or only to people who have homeowners' insurance. And, it's impossible to know when people are going to be in the market or have a need for any type of product or service, but some people always are, so one postcard mailing may not get you impressive results, but multiple mailings will.
Online printing companies are a great resource for help with postcard marketing. PrintRunner.com has very user-friendly templates that make it easy for anyone to design their own postcards and get them printed. They can also help you set up and maintain a regular mailing schedule.