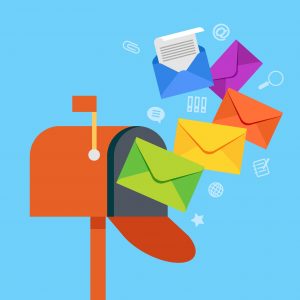 Whether you're looking for brand new customers or additional business from existing customers, direct mail marketing is often one of the most effective and profitable ways you can reach out to them. That's because, unlike other types of advertising such as TV and newspapers, direct mail puts you in control of who sees your message.
Direct mail marketing allows you to target prospects and markets with much more precision than other forms of advertising. And, when you include a special offer or other call to action in your messaging, you'll be able to measure its effectiveness by keeping track of response rates.
It's Not That Hard to Do
You may not have the contacts or resources to hire a direct mail marketing company – but you don't need to. Many online printing companies are full-service providers, offering design and mailing services as well as printing.
Online printing companies can also help you figure out who to mail to. You can either send them a mailing list you already own, or a company like PrintRunner can help you purchase one. Just tell a customer service rep a little bit about who your prospects are, and where your target marketing area is, and they'll do the rest.
It's Fast as Well as Easy
Online printing companies that offer direct mail marketing services can get your printed pieces in the mail in as little as a day. PrintRunner uses CASS (Coding Accuracy Support System) to add Zip + 4 codes to your mailing list wherever possible. You'll get mailed faster, and your prospects receive it faster. PrintRunner can also help you calculate your postage costs by explaining the different classes of mail you can use, factoring in the size and weight of your mailing piece.
Look for Turnkey Services
PrintRunner is a turnkey printing company that can help you with direct mail marketing from start to finish. They operate nationally, not just locally, delivering great service and excellent printing at affordable prices. PrintRunner has solutions for most of your marketing needs, and it's easy to reach their friendly and knowledgeable in-house customer service professionals.
If you're still not sure how to proceed with this, read our article about direct mail marketing ideas to get some sense on how to apply them to your marketing strategies while maintaining the integrity of your brand.