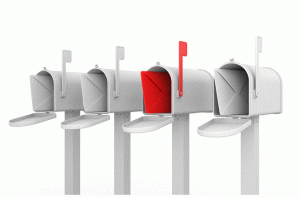 While interactive marketing is the big buzzword of our advertising age, you simply can't ignore the statistics: 79% of professionals recently surveyed by Marketing Sherpa said direct mail was effective. Some marketers make the mistake of dumping their direct mail and print efforts in favor of digital, but the reality is that print still remains a viable selling tool.
Remember, too, that print and digital are not mutually exclusive. Ideally, they should work together with coordinated strategies to create a seamless campaign across both mediums. If trigger-happy marketers are ditching their direct mail efforts in favor of digital, it may be because their particular brand is just more suited to the interactive space and they'll see success with their concentrated efforts. But for those who choose to stick with effective direct mail marketing techniques, there will be less clutter in the mailbox.
Less clutter means less competition, which means more customers are likely to see your mailing and respond—which is great news. Plus, new list technologies are constantly in development to provide the cleanest, most up-to-date direct mail marketing lists quickly. So while others may be struggling to get past e-mail spam filters or count their web traffic, you'll be making customer connections and increasing sales the "old-fashioned" way.
Don't forget, too, that print mailings from PrintRunner.com and your interactive, online presence don't have to be mutually exclusive. In fact, it strengthens your offering if you're able to offer both, and cross-promote in a thoroughly branded effort.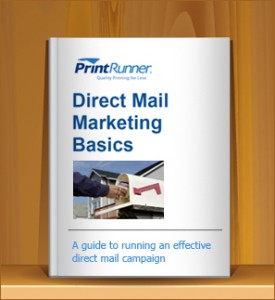 Expand your marketing campaigns outside Facebook and Twitter by going for direct mailing! Running an effective campaign by sending out your print materials to your target audience's doorsteps allows you to build on that touch and feel approach that online marketing is unable to provide their potential customers.
Start your direct mail campaign NOW by downloading our FREE e-book entitled "Direct Mail Marketing Basics," which covers the following:
Strengthening your corporate identity and branding
Planning and designing your print materials to be sent out
Segmenting your market according to relevant demographics
Interpreting the results
Make your marketing efforts count by going for the tried and true approach. Get your copy now!
Please follow and like us:
Comments
comments