Effective marketing strategies takes commitment and dedication to pull off. You will need to analyze your data, develop a plan, and implement it consistently. Even by doing these things, the success of your small business is no guarantee. However, such pursuit of a marketing strategy that drives a business to greatness is what every small business owner strives to achieve.
Below are some of the best marketing strategies that your small business should be doing to break big next year.
Social Media Marketing
Why is this effective? Social media, as a marketing tool, bridges the gap between online retailer and users. By using this channel, you can draw potential online customers into becoming long-term clients.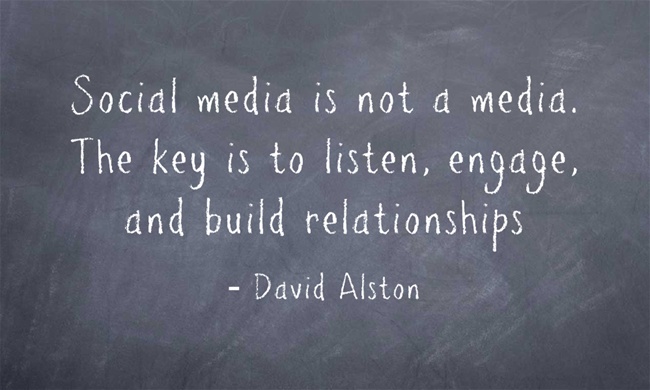 How you can do this? The advantage of using social media over other online-based strategies is the ability to adapt to real-time demands as dictated by consumers. Internet-savvy users post their comments, complaints, and suggestions through Facebook and Twitter. Make time to answer each question they have to make them feel important and keep them informed.
Other social media sites such as Google+, LinkedIn, and Pinterest are making waves as marketing tools as well. Refer to our post "The Ultimate Social Media Guide to Small Business Success" to get a better idea on how you can use these sites for promoting your business.
Since social media marketing has been undergoing  rapid changes as of late, it is best to always keep yourself updated with the latest tools and trends to help shore your campaigns and strategies. Subscribe or regularly visit Mashable and Social Media Examiner to learn the most current tricks of the trade.
Mobile Marketing
Why is this effective? According to a survey conducted by Microsoft Tag in 2011, more than a third of Facebook users and 50% of Twitter members access their accounts using their smartphones. Outside social media, Internet usage using mobile has increased threefold this year compared to 2010 as reported by The Next Web, with 10% of users logging in from their phones.
The slow but steady rise of the mobile as medium to online connectivity will soon catch on to people looking to drive more traffic and sales to their business. With a well-designed mobile site, users can pick and shop items off your store anywhere with their phones.
How can you do this? Business owners must enable their websites for mobile view to maximize user experience. Social Media Examiner goes in depth with how people can create a mobile website in "9 Tips for Optimizing Your Website for Mobile Users."
Content Marketing
Why is this effective? With the multiple Panda updates undergone by Google these past few years, one thing is clear to website owners: content is still king.
Never mind the fact that they promote your content using different marketing tactics to get it across your target audience – all these tactics revolve around the creation of high-quality content.
How can you do this? Refer to our post titled "11 Killer Content Marketing Tips for Your Blog" to have a better idea on how to integrate tactics revolving around your content to your current strategy.
Build around your content on link baits, which, in layman's terms, mean "something that's worth linking to."  Hubspot goes in depth with the concept of link bait in their post "The Marketer's Ultimate Guide to Link Bait" while SEOMoz uncovers some of the best link baits on the web in "10 Extraordinary Examples of Effective Link Bait."
Through a well-developed content marketing plan, you are able to provide reader with actionable items to benefit  their businesses and build on your branding. More importantly, your content can become a self-sustaining strategy that continually gets shared through social media.
Personal Marketing
Why is this effective? Despite the multitude marketing strategies designed to boost traffic and leads, face-to-face encounters with potential customers trump all.
Whereas social media and online-based tactics are best used for real-time marketing, reaching out to people using business cards, brochures, flyers, and the like leaves a deeper and more meaningful impression to your target audience. They get to see actual people making real connections to their market…
How you can do this? Attend conferences and trade shows related to your industry. Not only will you become updated with the latest trends and happenings within your business field, but you also get to meet people relevant to your industry. By handing out your business card or brochure, a connection is made.
Refer to our collection of print marketing articles in this page titled "The Most Epic Print Marketing Posts for Small Businesses" for tips and ideas on how you can best use print products for your businesses.
Are there any marketing strategies not mentioned above that, when done correctly, will help small businesses achieve their goals for next year? Let us know by commenting below!
Disclaimer: Some of the images posted on this blog are not owned by PrintRunner. Click on the image to view their source page.