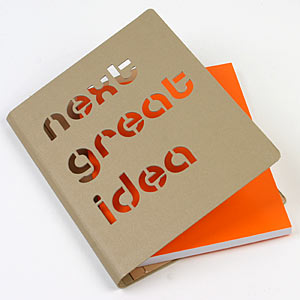 If you want your marketing materials to really pop and make an unforgettable impression, get creative with custom printing options. Consider press treatments like die cutting, embossing, or foil stamping—effects that will make potential customers take notice.
Uses for Die Cutting
• Instead of designing a standard business card, try rounding the corners for a unique look.
• To make a stronger impact, magnets can be custom printed and die-cut to illustrate your line of work (for example, a dentist might use the shape of a tooth)
• Die-cut door hangers can be easily transformed into fantastic tradeshow or event advertising when you hang them on the bottlenecks of water or soft drinks.
Embossing
Custom printing with embossing gives your business cards, greeting cards, or invitations a 3-D effect. Embossed logos and text add sophistication for an upscale look and feel.
Foil Stamping—Foil stamping is a custom printing option that adds a touch of class to items like invitations and presentation folders.
PrinRrunner.com offers these custom printing options and more, all at discounted prices. The only limit is your imagination!
(Visited 197 times, 1 visits today)