April Fools Day Marketing consist of pulling harmless pranks at people and poking fun at the product or service being sold. Some companies successfully achieve the desire effect by making their target market laugh or chuckle, while others are utilized to make people think. At the end of the day, however, every marketing campaign should be able to draw that all-important sale to increase profits. During April, laughter is your best bet to the people's pockets.
In celebration of the upcoming April Fools Day, below are fine examples of ideas for April Fools Day marketing to boost sales of your product or service. Each of the featured campaigns below include what makes them effect and why you should try to apply in your upcoming promotions.
DiGiorno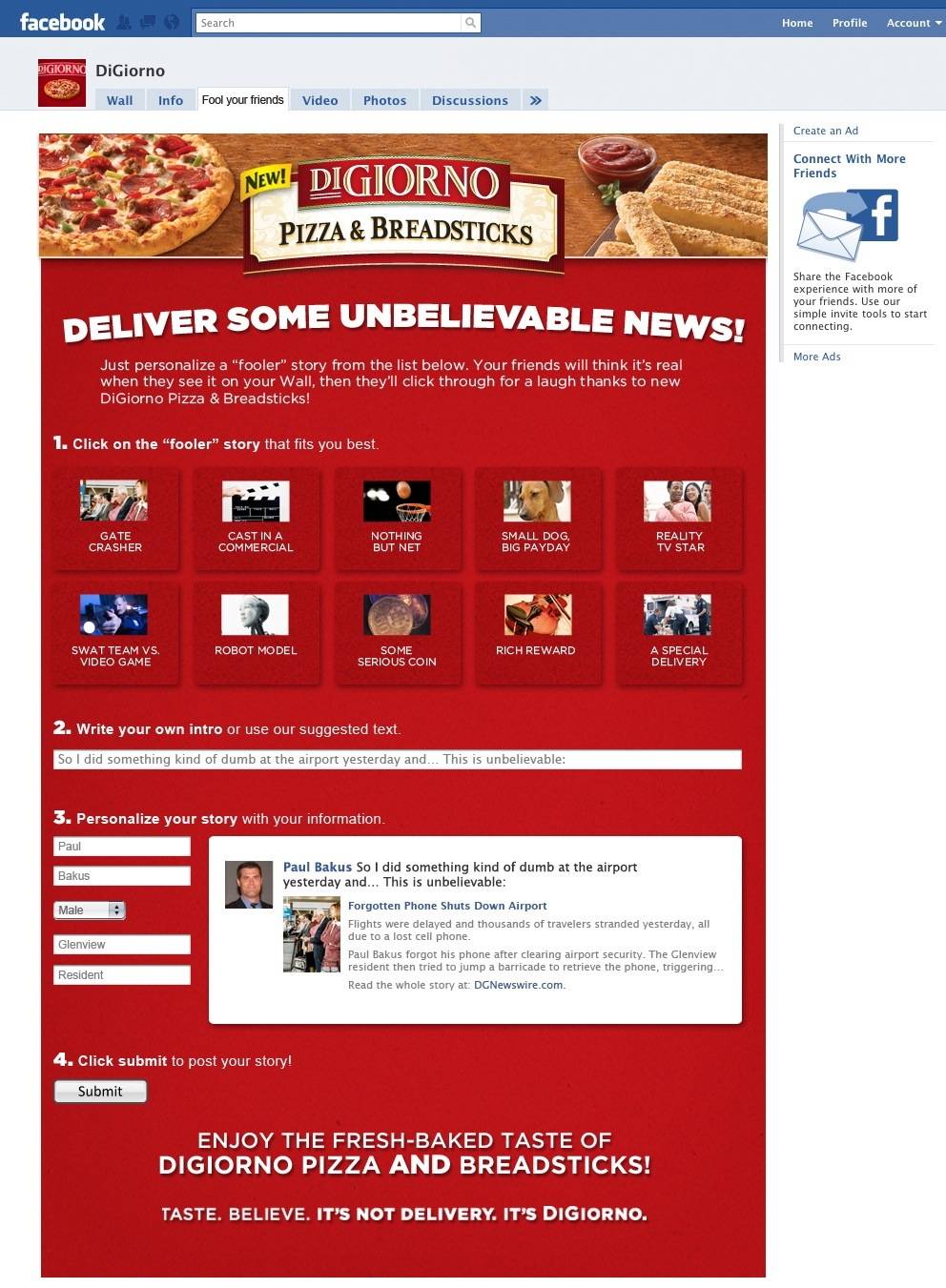 In support of their latest pizza and breadstick combination on April of 2011, DiGiorni was savvy enough to channel their marketing efforts through their social outlets online. On Facebook, instead of promoting the product in the traditional sense, the frozen pizza company created an app that lets their fans do the promotion by getting them to create a customized "fooler" story to be posted on the user's wall. The more controversial and bogus the story they've created using the app, the greater the chance of their friends clicking on the link, which directs to a landing page informing them of their foolery that just took place.
What to learn from this campaign: Being able to create a Facebook app would be nice, but more importantly, finding a way to get people to do the advertising of the product for you would guarantee you leads that can be converted into sales. DiGiorno allowed the opportunity for people to fool their friends and, in return, people used the app at their pleasure. It's a win-win for DiGiorno, as they not only get to promote their latest offering at minimum effort on their part, but also established their branding which they can build on moving forward.
Domain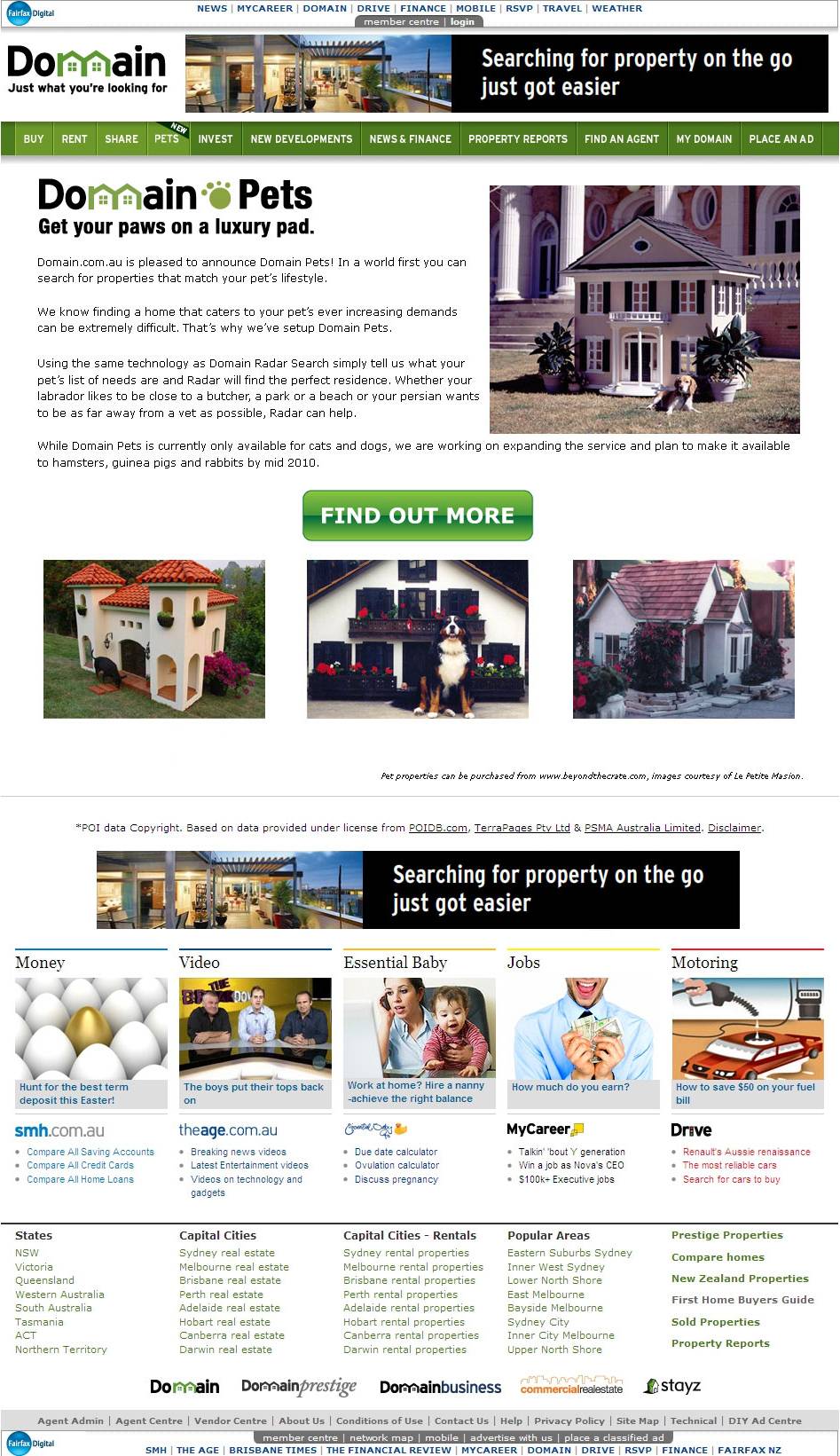 Getting a house for your cats and dogs at Domain has never been this easy, or so you think. This Australian-based land and property provider takes a subtle dig at people who lavishly spend for their pets by featuring on their homepage Domain Pets, a service allowing people to search for properties that suit their pet's lifestyle. The text on the page continued to pass off the prank as real, stating that they can find the right house for your dogs and cats, "[w]hether your labrador likes to be close to a butcher, a park, or a beach, or your persian wants to be as far away from a vet as possible."
What to learn from this campaign: Being playful and not crossing the line with marketing your brand can go a long way. Domain centered their advertising to a group of people by offering a non-existent service on their site, an act that could easily have offended pet lovers and their core customers. Instead, the harmlessness of the prank dissolved any tension from occurring between consumer and provider, making the campaign a funny and effective way to increase brand recognition.
Virgin Blue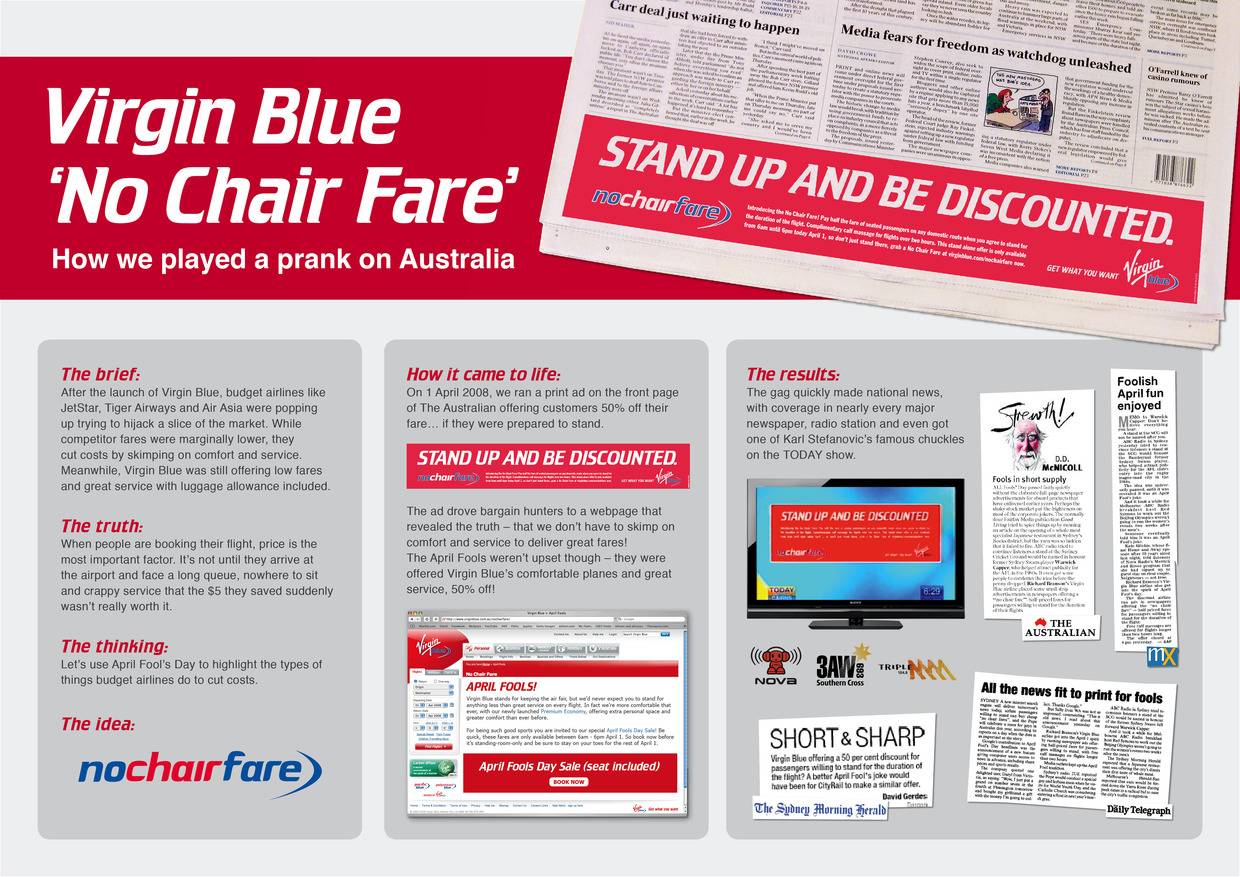 Since bus rides allow people to stand up inside until they reach their destinations, why not offer an air fare to passengers who won't mind standing up throughout the whole flight? Virgin Blue's "No Chair Fare" is the only marketing campaign that capitalized on this highly intriguing idea. However, instead of actually offering the service, it was used as an elaborate ruse to promote their 50% discount on people who were victimized by the advertisement.
The campaign was a reaction to other budget airlines who sold cheap flight but provided compromised service to their passengers.
What to learn from this campaign: Put your business over your competitors by highlighting your value propositions. Pricing may not be the strongest suit of your company, but, like what Virgin Blue did, you can spin your marketing approach by reeling people in your advertisement to reveal your business's positives.
Auckland Zoo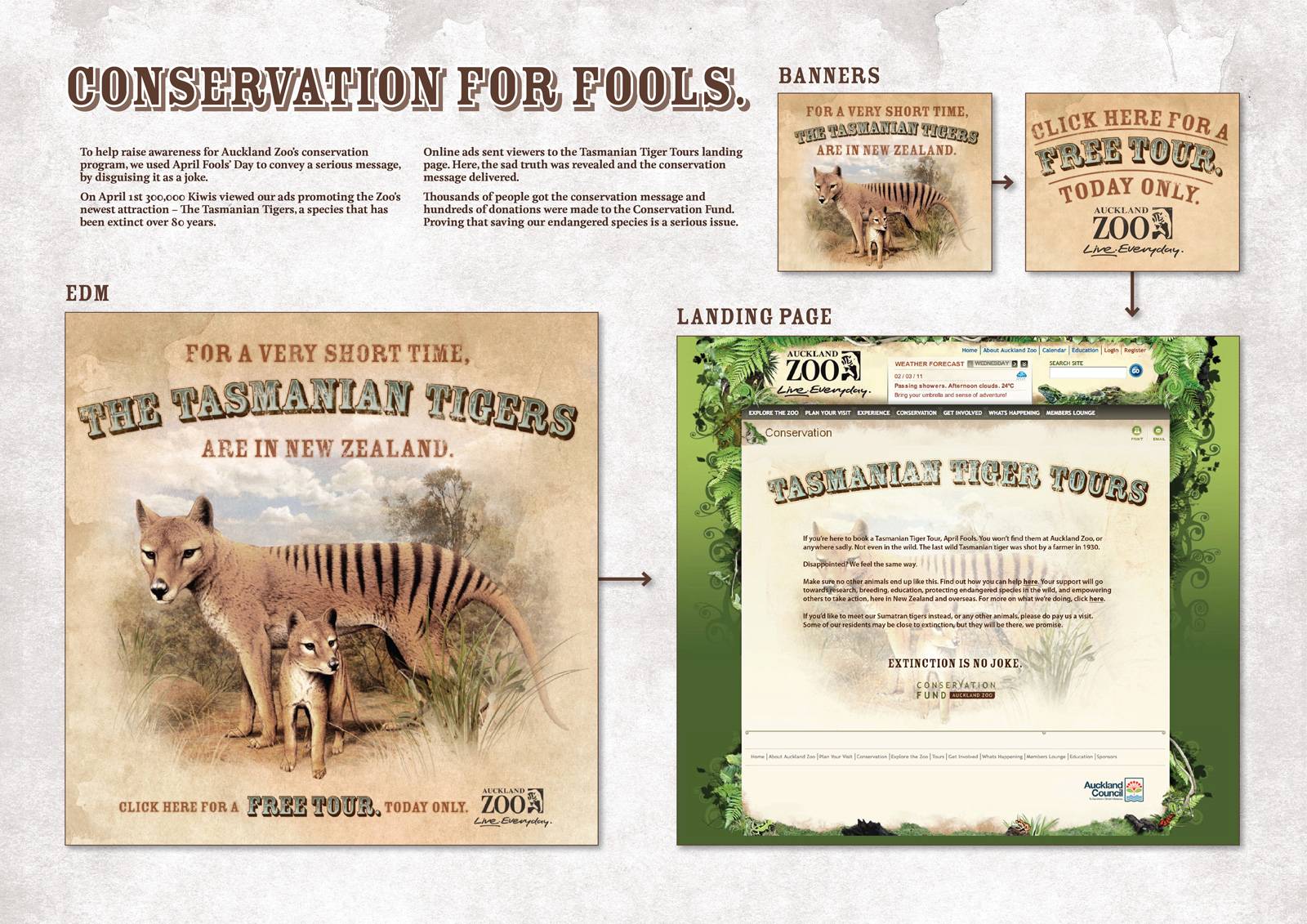 Auckland Zoo released an online campaign on April Fools promoting the appearance of rare Tasmanian Tigers in New Zealand. However, upon clicking on the banner, the ad subverted people to a landing page on their site with the cold-hearted truth: Tasmanian Tigers have been extinct since 1930. With this newfound, albeit harrowing, knowledge, Auckland Zoo follows up this statement by asking donations from the people to prevent extinction of rare species from taking place.
What to learn from this campaign: An appeal to pity is one of the most effective ways of increasing people's interests in your business and lead to an immediate sale or transaction. To make an emotionally charged ad even more potent, make sure that people won't see it coming. Auckland Zoo promoted an ad of a harmless zoo attraction that served as a mean to gain attention to their serious message.
Captain Morgan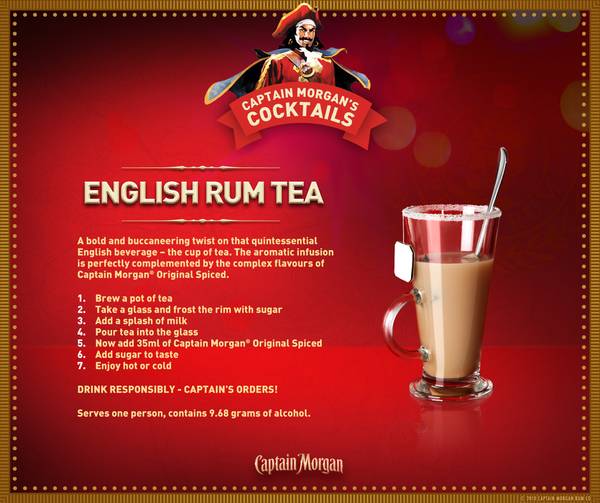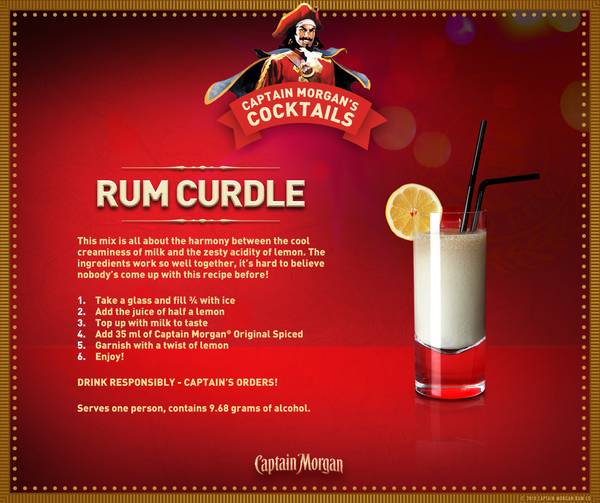 Although the campaign wasn't held on April Fools Day, Captain Morgan nonetheless tricked people with their series of ads containing recipes of mixed drinks using the rum company's line of alcoholic beverages. "English Rum Tea" and "Eastern Promise" sound like refreshing cocktails, but a closer look on their ingredients reveals otherwise. The drinks were made from products not meant to go well together – the mixture of milk, rum, and lemon in "Rum Curdle" guarantees to make your stomach churn. However, the response from people was positive; they even reported to have enjoyed making and drinking the cocktails.
What to learn from this campaign: Offering something new and groundbreaking to the table, although risky, can produce great results when promoted correctly. The positive reactions may be attributed to how Captain Morgan successfully marketed their cocktails as something legitimate.
Are there any other marketing ideas on April Fools Day marketing that we missed? What other tips would you suggest to business owners out there looking to make the most out of April Fools Day Marketing? Tell us what you think of the April Fools Day marketing examples above by commenting below!
(Visited 661 times, 1 visits today)