To make job order placing easier for you, PrintRunner.com diversified some of their product to more specific ones. Because we understand that being specific and clear means a lot to our clients, we made certain adjustments to some of our product pages. Adjustments like breaking a product to several industry applications so that it's easier for you to identify which print best fit your needs. Here are our page and product updates for the past 4 months.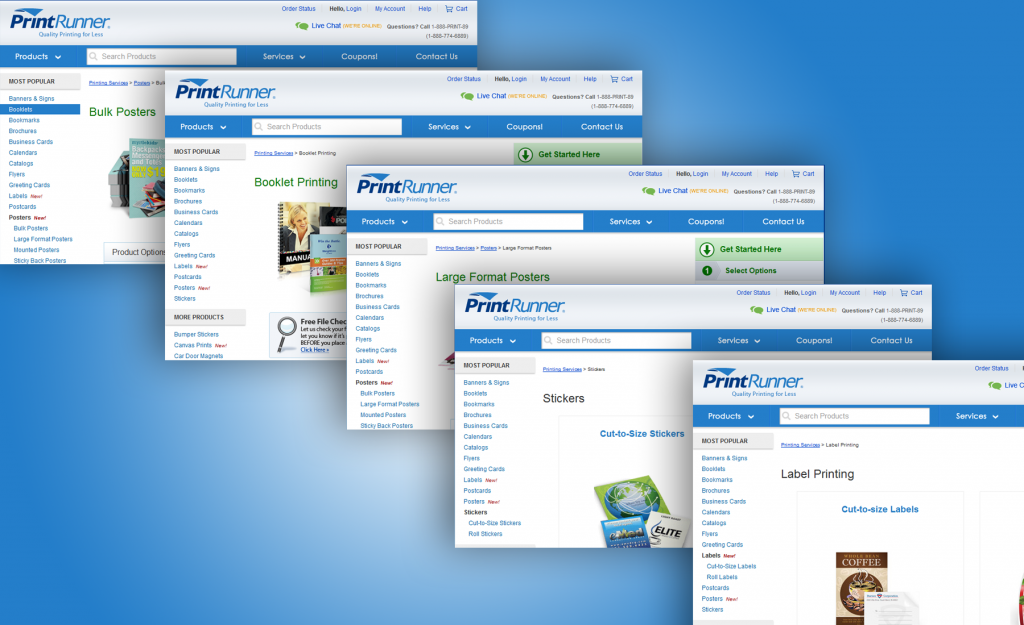 Labels and Stickers product pages was divided into Roll and Cut-to-Size
This update will make it possible for clients to zero in to the type of stickers/labels that best fit your need. You also will learn the difference between the two products and their application among others. Soon, we will also install choices such as industry-based application of this product. You better watch out for that.
Large Format Posters product page
For your convenience, we made a product page just for large scale poster printing. Ordering large format posters is now easier. All you need to do is to go to the Posters menu in the left navigation panel of our home page and you will instantly see a direct link to poster's large format printing.
Bulk Posters product page
Placing bulk orders for posters is faster now that we have a Bulk Posters product page. You can order 50 to 20,000 copies of your poster prints sent to your doorstep according to your choice of turnaround time. Ordering is easy once you get to the page. Just set the specifications, upload your design, and place a job order.
Added a Booklets product page
Ordering Booklets is faster and easier now that we have a Booklets product page distinct from Catalogs. Just look for Booklets in the left navigation panel and set your specifications on the page.
PrintRunner is always in pursuit of making our navigation system and order process faster and easier for you. Our hardworking partners are at your service round the clock from Mondays to Fridays and from 8am to 5pm on weekends and holidays. Should you have questions and suggestions you can also use our live chat service.