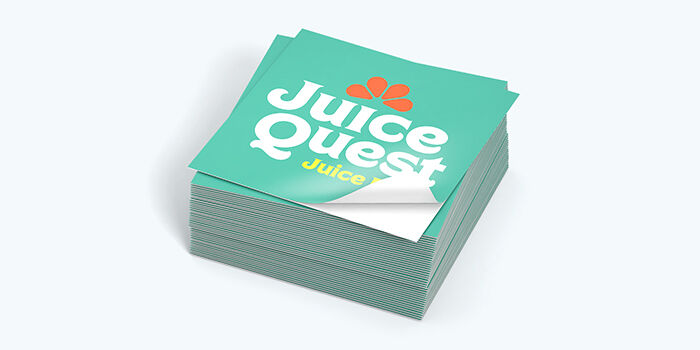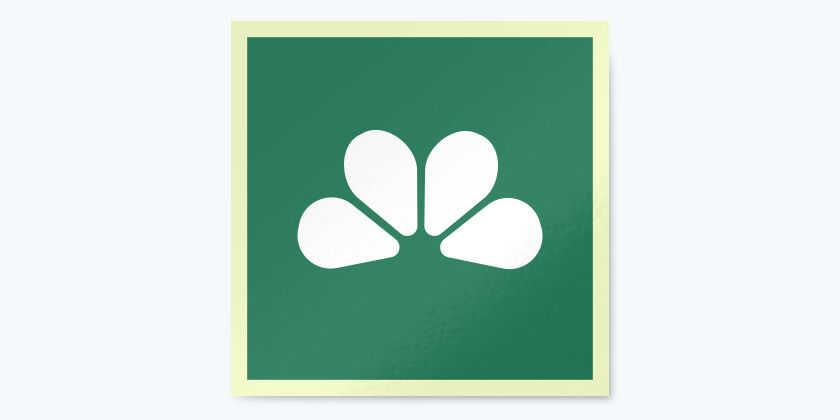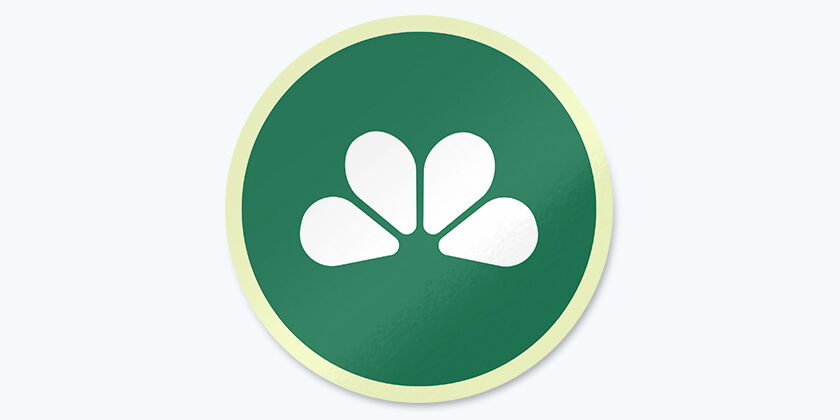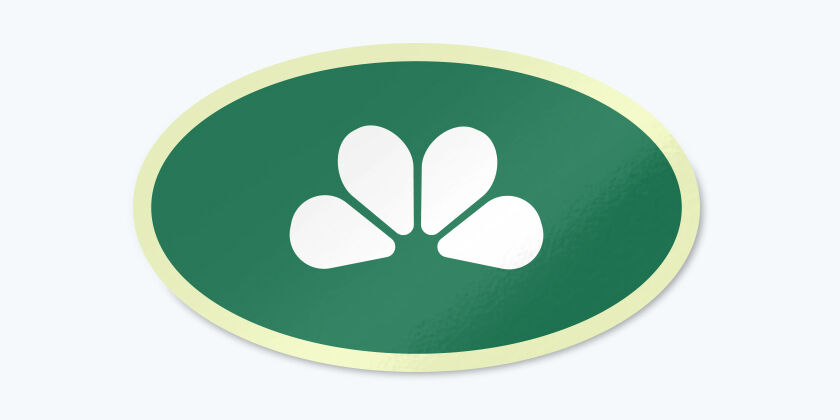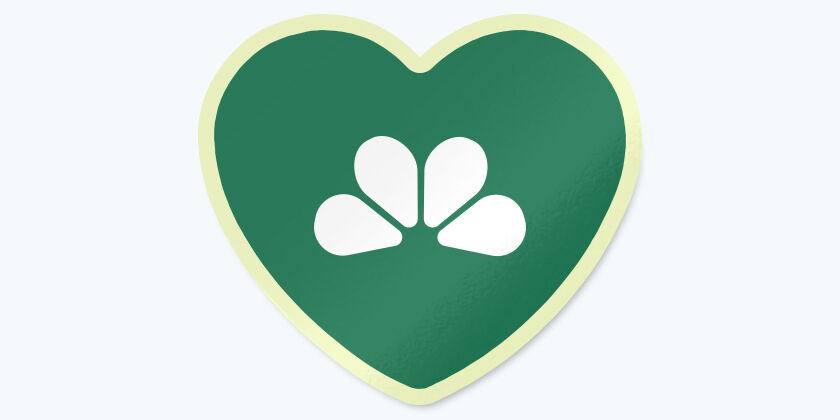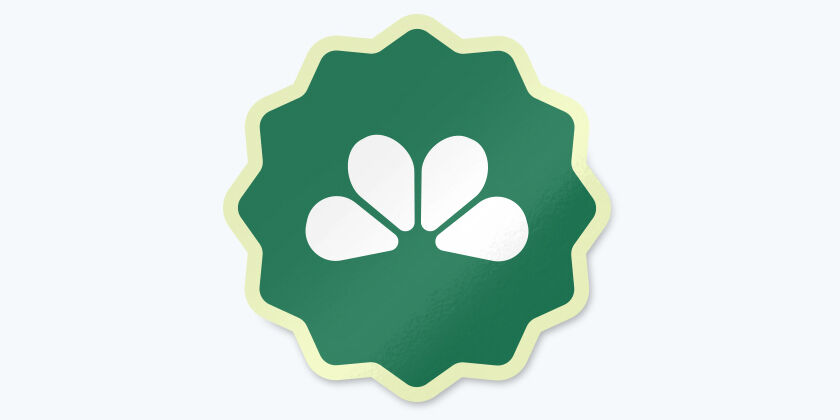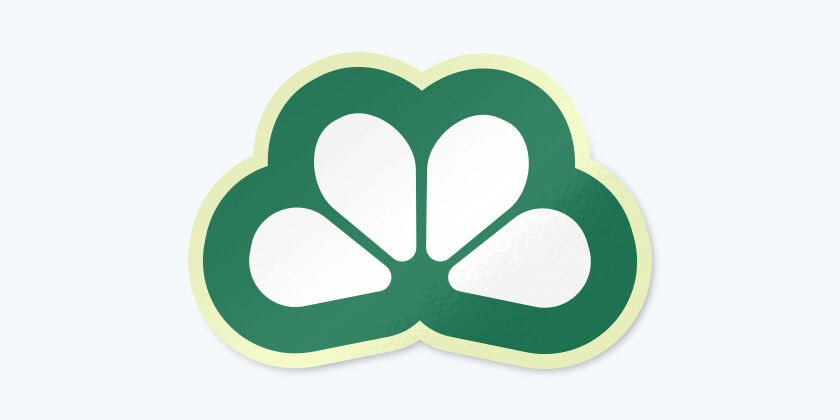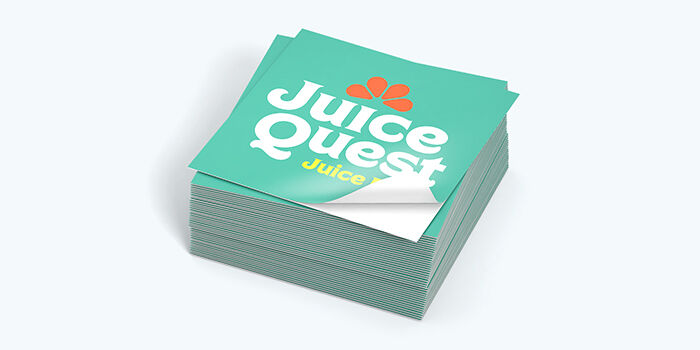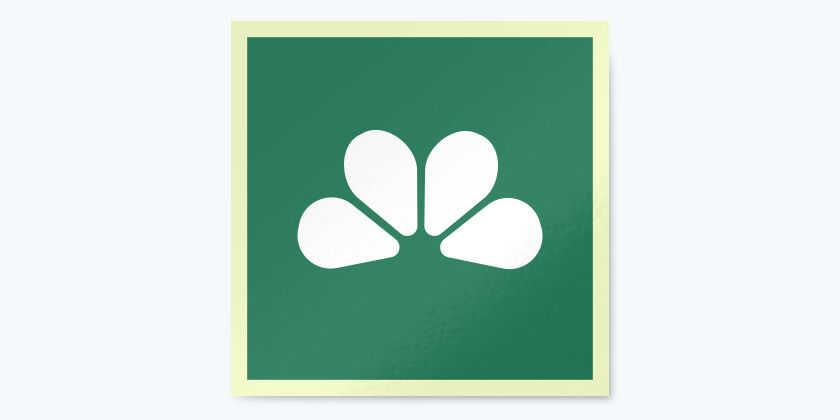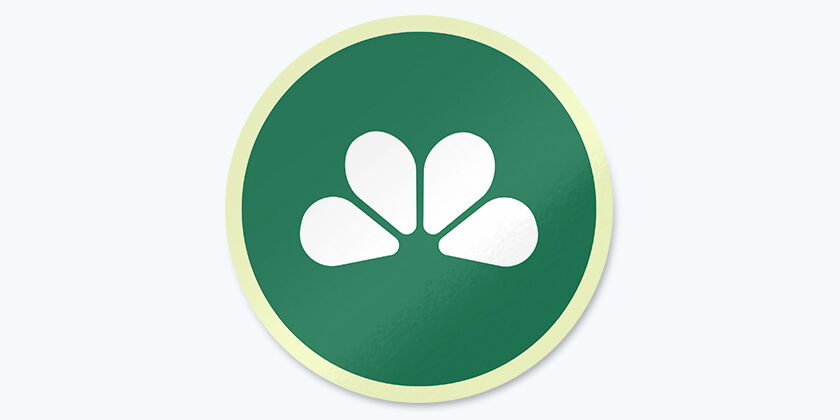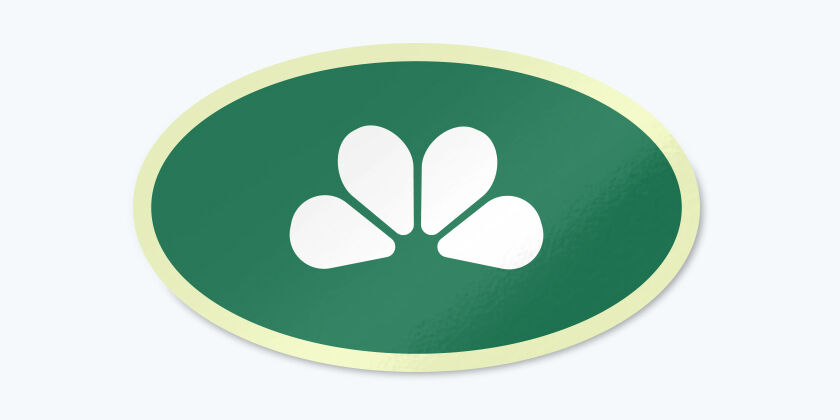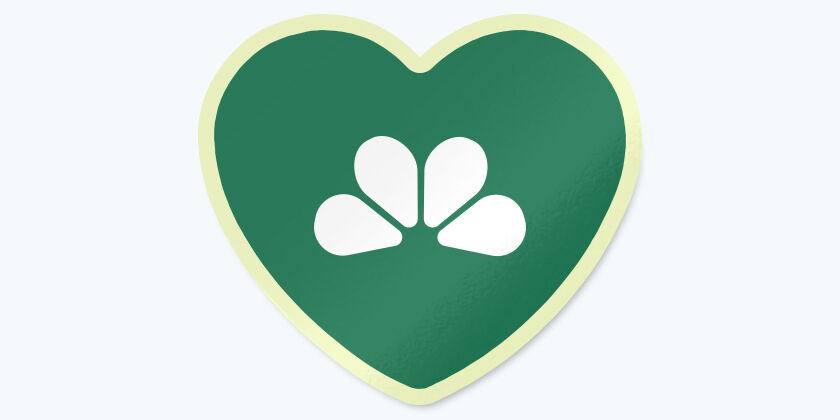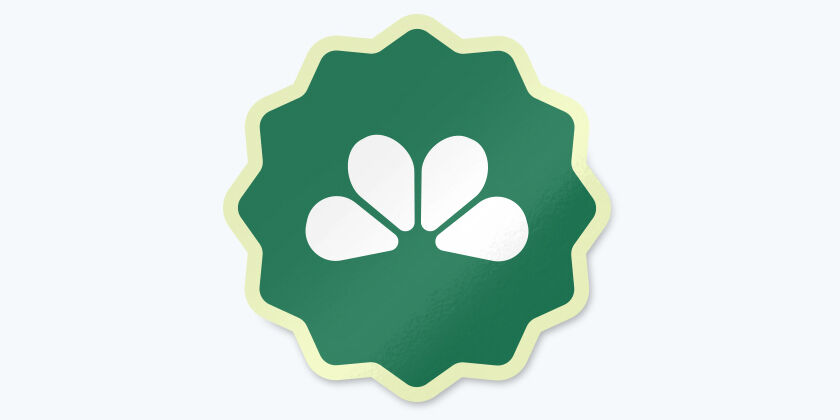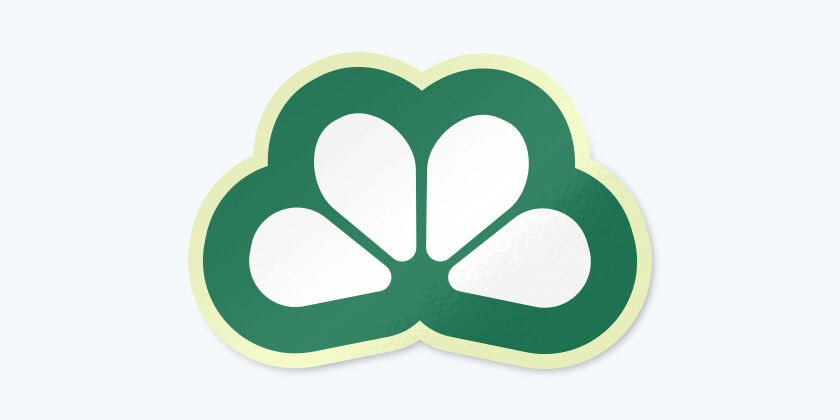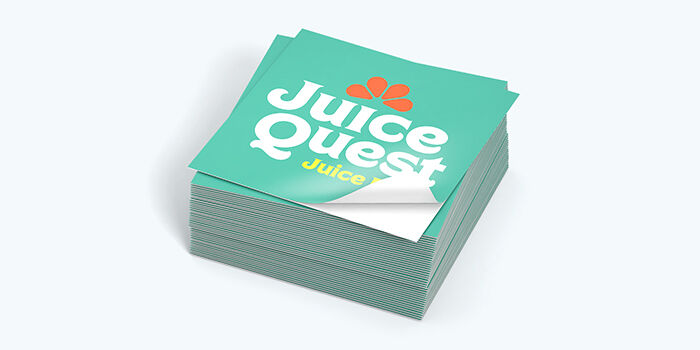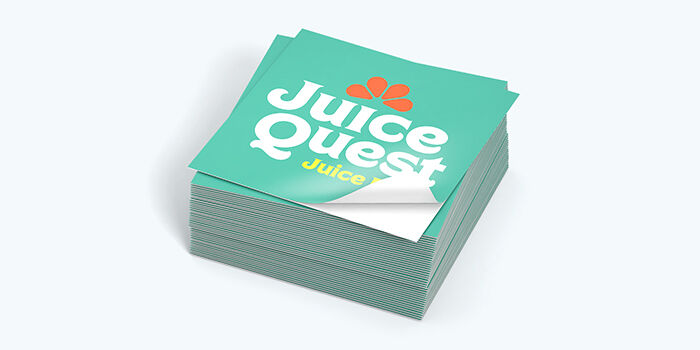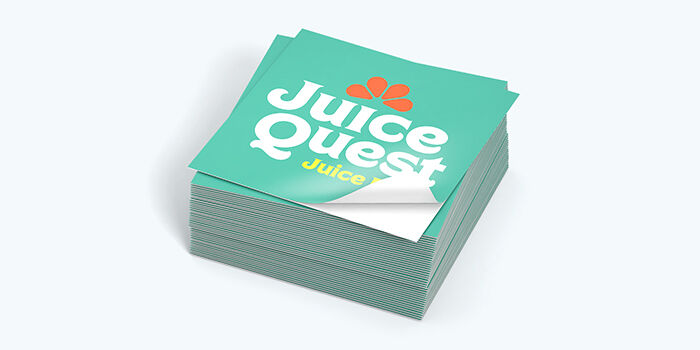 A cost-effective way to promote your message
Custom shapes for cut-to-size and roll

Order up to 100,000 stickers at once

Ready to deliver on the next business day
Product Features
Great Quality

Sticks on any surface

Fade Resistant

Roll & Cut-to-Size

Bend and Peel Backing

Custom Size
Bulk Stickers: Save More With Wholesale Sticker Printing
Promote your business without spending a huge chunk of your budget. With bulk stickers, you can create eye-catching designs that boost awareness and bring more customers to your store.

Wholesale sticker printing is a cost-effective way to reach new customers. The more you print, the more that you'll save. Bulk stickers are available in three (3) styles:


Cut-to-size stickers are individually cut, which make them perfect for distribution. Include these stickers with every purchase to let customers remember your business.


Roll stickers are printed and stored on a 3" core. These stickers are ideal for fast and high-volume applications such as adding them to product packaging.


Sticker sheets allow you to create different designs and print them on one sheet. This features lets you play with different designs and messaging and see which are the most effective.
Want to stand out even more? Custom shapes are available for cut-to-size and
roll stickers
. To design with custom shapes, choose Custom from the Shape dropdown. This will allow you to create artwork in any shape that best reflects your brand.
Creative Uses for Bulk Stickers
Stickers are easy-to-create and inexpensive marketing tools. You can also use them in a variety of ways. Here are some of them:

Advertise seasonal/exclusive offers on already-printed marketing tools. Use custom stickers that contain information about an offer or promo and just stick them on your already-printed marketing tools such as brochures, flyers, postcards, catalogs, and more. It is a cost-efficient alternative that can work wonders on your promotion.

Seal your invitations, letters, and packages. Stickers can also be used as seals for your mails and parcels. Advertise a promotion, give an exclusive coupon, or ask your customers to follow your social media accounts—just some of the things that you can do with your bulk stickers.

Decals for your car window. Want to promote your products or services while on the go? Put custom stickers on your car window. Be sure, however, to make your call-to-action and contact information clear and readable so your potential customers will know how to reach out to you whether it's via phone or email.

Freebies or giveaways. Use stickers as handouts during events, conferences, or in-store promotions. This can help you expand your reach and provide more exposure to your brand. You can also use stickers as exclusive freebies—available only to people who bought your products.
Question and Answer
Do you offer custom shapes on your bulk stickers?
Yes, we do. Choose the roll format for your bulk stickers if you want to have the custom shape option.

What's the standard turnaround time for your custom bulk stickers?
Standard turnaround time for our cut-to-size and sheet stickers is 3 business days. For the roll format, our bulk stickers are usually ready for shipping after 6 business days. Printing time for each sticker format can be expedited to anywhere between 1-2 business days for an additional charge.

Can I use my own sticker design?
Yes, you can. You can either upload your print-ready design by selecting Upload My Own Artwork in the product calculator or create your own using our online 3D design tool by choosing Design Your File Online. For file uploads, please take note of our file specification and other guidelines that can be found here.
Download Blank Print Templates
Set up your print file with correct trim and folding lines by downloading a blank template for your preferred design software. 
Rated

5

out of

5
by
Buttercup
from
Great stickers
Turned out better than I had even hoped. Definitely recommend. Will definitely order again.
Date published: 2022-03-30
Rated

5

out of

5
by
highonyoursupply
from
Artist stickers
These came out awesome! And were also a good deal compared to other sticker printers I use. I ordered a thousand of these stickers to pass out as a freebie when people buy my art prints. (So they can find me later on social media)
Date published: 2022-03-22
Rated

5

out of

5
by
Jay Rhoads
from
Bulk Sticker Orders
My go-to for bulk stickers. Great quality for the cost and turnaround time. Always recommended.
Date published: 2022-02-27
Rated

5

out of

5
by
2GH5
from
Fast like a speeding bullet.
They received my product before the expected date that was given
Date published: 2022-02-17
Rated

5

out of

5
by
Dark Horizon Records
from
Stickers
Always a great product at PrintRunner. Our stickers look fantastic!
Date published: 2022-02-12
Rated

5

out of

5
by
Saints2Sinners
from
Vinyl stickers
Super easy; super quick turn around, great product and excellent price. I'll be back.
Date published: 2022-01-28
Rated

5

out of

5
by
Ccccc
from
Stickers
Awesome, was way easy to order. Very quick. Great
Date published: 2022-01-13
Rated

5

out of

5
by
KAIJU RECORDS
from
Satisfied again
Great quality as always. Color was perfect. And as always fast delivery.
Date published: 2022-01-06
Rated

5

out of

5
by
Studio 1127
from
You won't be disappointed, promise.
The team at Print Runner was helpful and great to work with. My stickers are beautiful and people are loving them. I just placed another order!
Date published: 2021-12-19
Rated

5

out of

5
by
Roger
from
Stickers
Great service-beautiful stickers at a reasonable price. Will use them for future print jobs.
Date published: 2021-12-19
Rated

5

out of

5
by
Becky S
from
Vinyl stickers
Great quality!! They messed up on a handful of the stickers but made sure to include a little extra and still gave me the defected ones. I really appreciated that!
Date published: 2021-12-07
Rated

5

out of

5
by
Loquito Coquito RVA
from
Best money can buy
we love the quality of the sticker for our business
Date published: 2021-11-16
Rated

5

out of

5
by
Mailers and More
from
Great stickers and customer service
We've ordered more than 100,000 stickers here and the quality of the print job was top notch. We had a problem with getting the backs off some and they sent us replacements within days. I'm here now to order the Christmas stickers and I know they'll be great.
Date published: 2021-11-02
Rated

5

out of

5
by
Sharon N
from
Super Pleased!
My stickers arrived really quickly and they look great! Would definitely order again and recommend.
Date published: 2021-10-29
Rated

5

out of

5
by
Sugar Mamas Bakery
from
Business sticker
I got these for my home bakery business! They are phenomenal! And I got them in time for what I needed them for
Date published: 2021-10-26
Rated

5

out of

5
by
Zac E
from
Couldn't ask for better
Great stickers for great price. Didn't count them but seems to be about right
Date published: 2021-10-22
Rated

5

out of

5
by
Mamjasmine
from
Good service
Great and good service fast , the best we'll order again
Date published: 2021-10-14
Rated

5

out of

5
by
Stacey
from
Bulk Stickers
Great product at a good price! Perfect color match!
Date published: 2021-09-26
Rated

5

out of

5
by
Neizmo
from
Keeping it real.
Great price. Great product. Happy camper! Be back soon.
Date published: 2021-08-12
Rated

5

out of

5
by
Marinationdaddy
from
Good quality, great price!
I'm happy with my purchase. I will be purchasing again.
Date published: 2021-06-05
Rated

5

out of

5
by
GB23
from
Van Nuys Will Call representative is Great!
You Van Nuys will call representative was of great assistance for helping deliver a product to LA Fire Dept in a time sensitive job. Your call center completely underperformed and could not assist me in anyway. Thank you Van Nuys for saving the day!
Date published: 2021-05-23
Rated

5

out of

5
by
Mgarrett
from
I have been turning to Print Runner since 2009 to have personal and work projects printed. They always do an excellent job and I have been happy with the pricing, turnaround time and quality. I would highly recommend Print Runner.
Date published: 2021-05-18
Rated

5

out of

5
by
Jimbob
from
This is an excellent quality product. Glue is very strong, but the vinyl label can be peeled off if necessary from all hard surfaces.
Date published: 2021-05-17
Rated

5

out of

5
by
Marketing
from
Great print quality!
Reliable and consistent and a great value. Print Runner is now my go-to.
Date published: 2021-05-09
Rated

5

out of

5
by
Manda83
from
Great quality and fast turn around!
Love the quality and turn around time! Great for any size project
Date published: 2021-04-28
Rated

5

out of

5
by
CCSPEC11
from
Better than expected - PERFECT!
These stickers are fantastic! Color is crisp, not grainy ... even the smallest details are crisp. The sticker backing is scored through the center so you can easily bend it and pull off the backing without any fuss .. the stickiness is fantastic, as well as the thickness of the sticker itself. Customer service was amazing, too... Renheart went above and beyond helping me on the phone and by email. These stickers will add a real pop to our shipments! Already planning my next order! (wish I could share a photo on the review ... )
Date published: 2021-04-21
Rated

5

out of

5
by
DannyD3
from
My new go-to printer!
Saved a lot of money switching to Print Runner and didn't have to sacrifice quality. Def recommend.
Date published: 2021-04-20
Rated

5

out of

5
by
Anonymous
from
Returning Customer
This is the 3rd time ordering stickers from Print Runner for business. The website is incredibly easy to navigate, I love that they send proofs + everything is done in an incredibly timely manner. So easy + GREAT products!
Date published: 2021-04-20
Rated

5

out of

5
by
Lebanese Bakery
from
Stickers
We love our stickers - came out perfect and we appreciated the corrections and help online! Thanks!
Date published: 2020-07-21
Rated

5

out of

5
by
danad
from
good quality , delivery time and good price for sticker print
Date published: 2020-05-11