Multi-Purpose Labels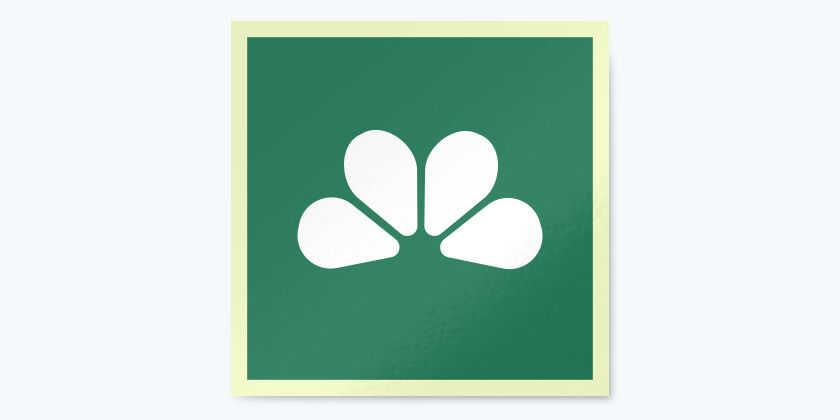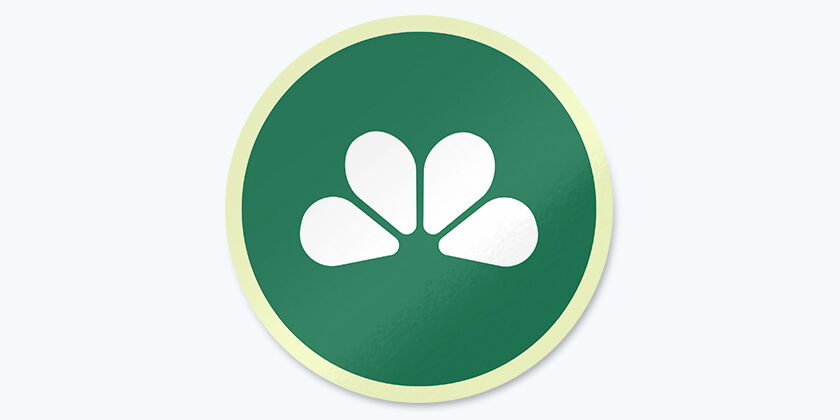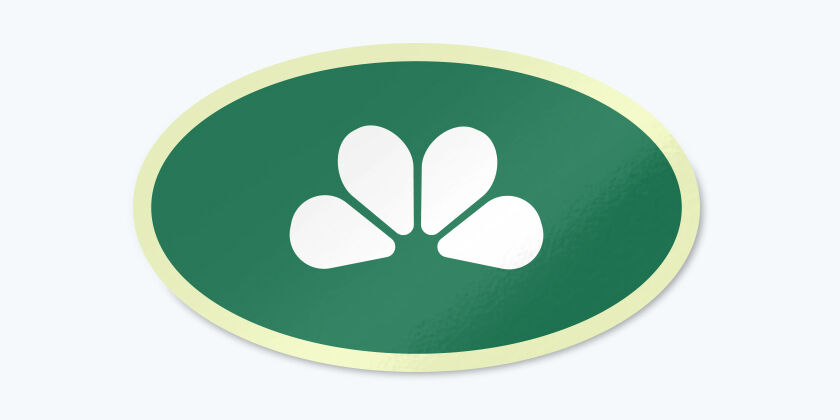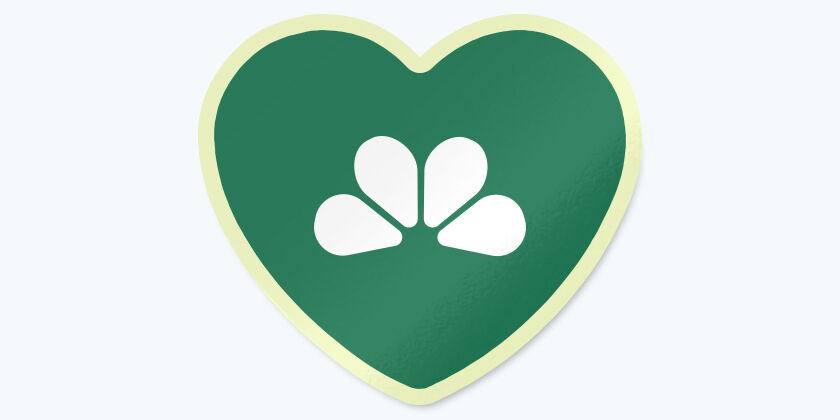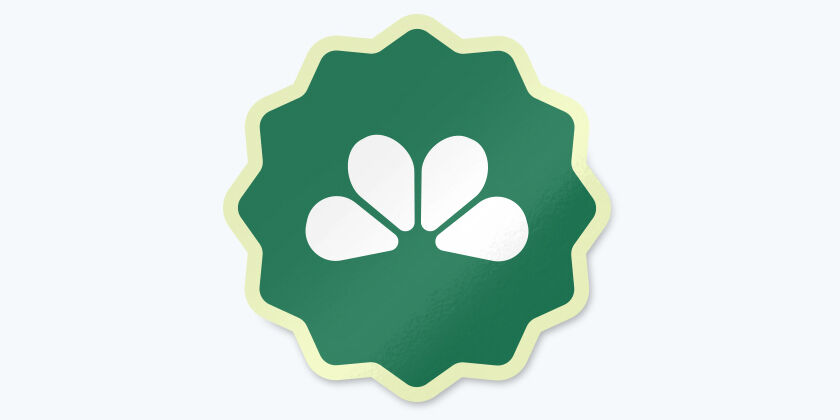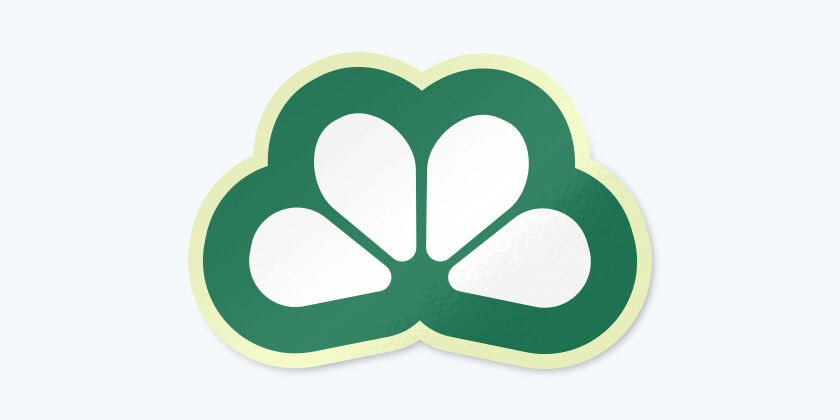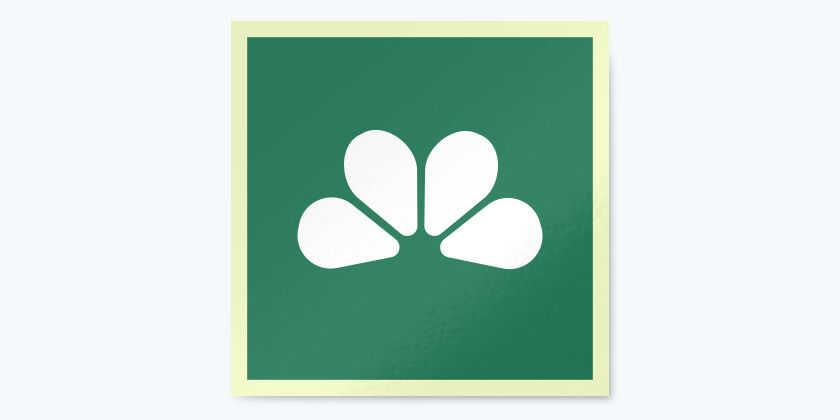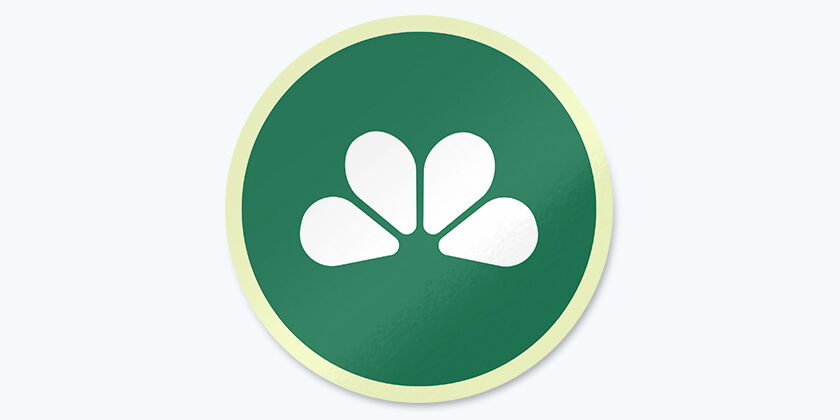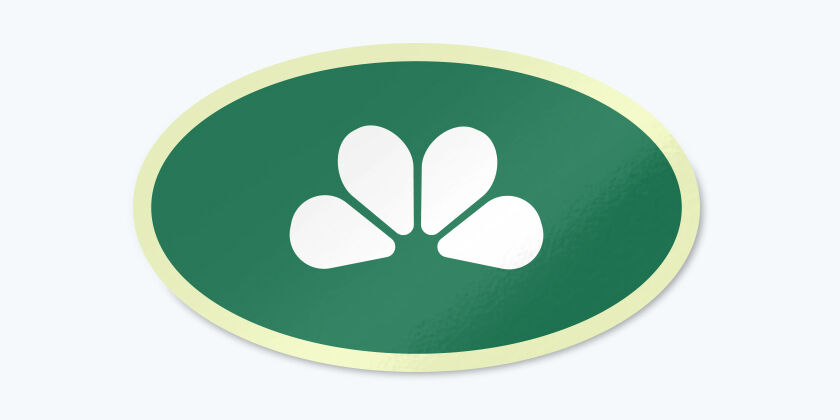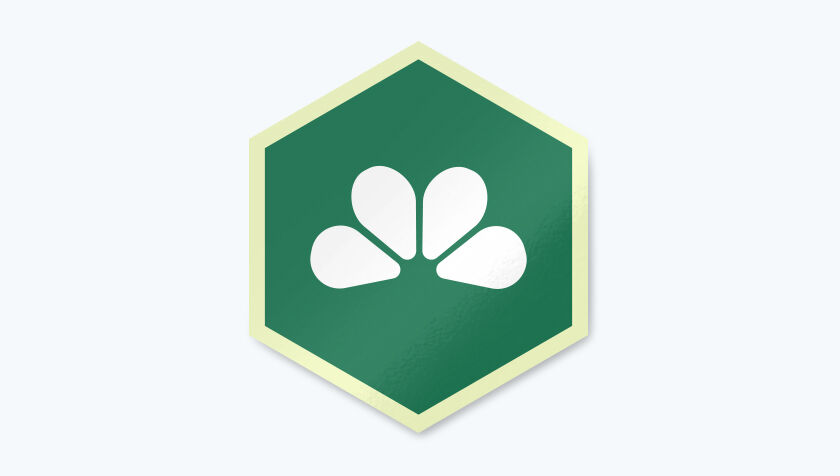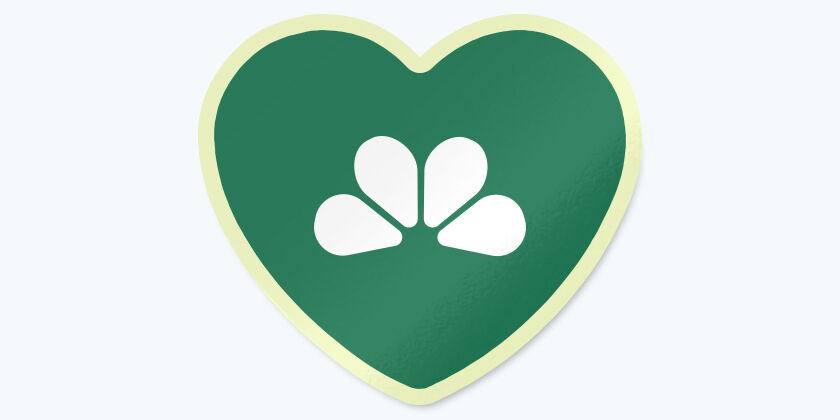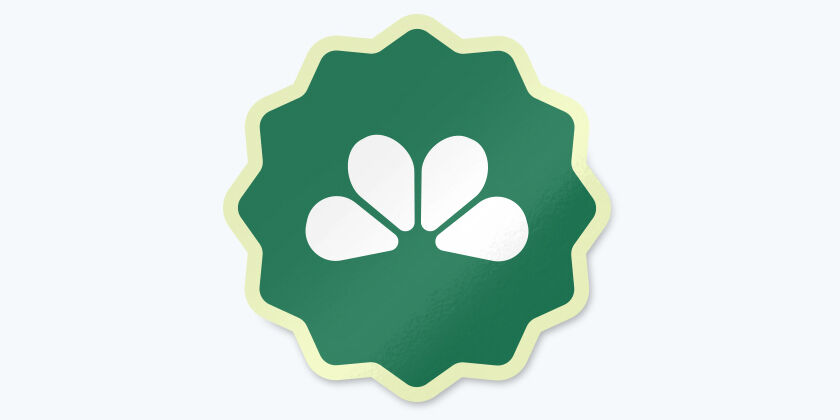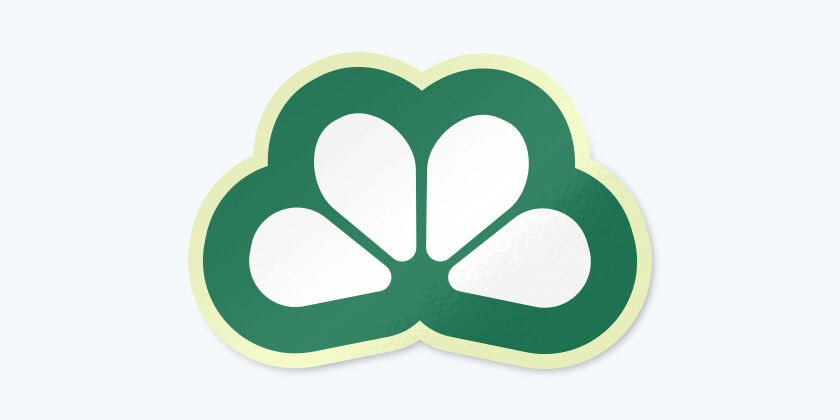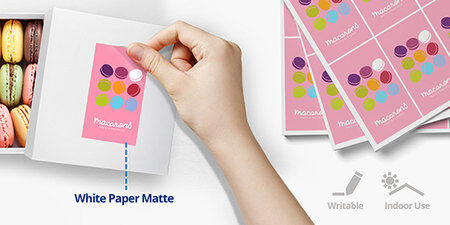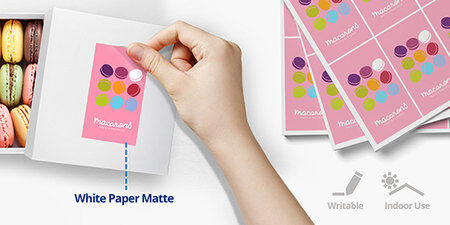 New lower prices on our most popular roll labels and vinyl cut-to-size labels!
Cut-to-size, sheet, roll, and kiss-cut format
Permanent, all-purpose adhesive that sticks on any surface
Print on waterproof, weatherproof white vinyl sticker paper
Product Features
Great Quality

Sticks on most surface

Fade Resistant

Roll & Cut-to-Size

Bend and Peel Backing

Custom Size
Custom Label Printing That Distinguishes Your Brand
Custom labels are more than a go-to marketing tool. Label printing allows businesses to convey professionalism and elevate the customer care experience.
Create the Perfect Custom Label in Minutes
At PrintRunner, we make label printing easy and fast with our online design tool. Design labels from scratch on our website, or upload your own ready-made design. You can have them printed in the exact size and shape that you want, with the material that best serves your purpose – whether it's for shipping and mailing, food and wine, or product packaging.

Design labels today and we can have them ready for shipping in just a few business days. We also offer free file proofs at checkout to ensure your design is print-ready.
Custom Label Formats
Our label printing services offer four custom label formats for you to choose from:

High-Quality Indoor & Outdoor Materials
Print custom labels that last. We offer several durable materials for cut-to-size labels. White vinyl sticker paper provides the most protection with its UV-resistant coating and waterproof feature. But unlike the white paper sticker option, it is not writable. The material you choose will depend on how it will protect and benefit the product:


Visit the roll and sheet labels pages for information on the materials available for each format.
A Shape and Size for Any Requirement
Our custom labels are personalized to your exact specifications. Choose from traditional labels such as rectangle, square, oval, and circle, or even bolder, unconventional choices like arch, hexagon, heart, starburst, and custom shapes.

Custom shapes are great if you have a unique design in mind. This option allows us trim your labels according to the exact size and shape of your design.

Use our online tool to create a custom design for your label. You can also upload a file and get a head start on your custom label printing.
Related Custom Labels Articles
Custom Labels & Stickers on Rolls Printed with Your Designs
Everything You Need to Know About Cut-to-Size Labels
How to Make an Effective Product Label Design
Custom Labels FAQs
What are the best uses for a roll, cut-to-size, kiss-cut and sheet label?
Roll labels are placed in label dispensers for quick and easy machine application in large quantities. Cut-to-size labels are suitable for low quantity orders and manual applications. Kiss-cut labels are the best choice for intricate designs that require extra protection. Those who need mailing address labels should print sheet labels. Sheets are space-saving because they're easy to stack and store.
Which material should I choose for each label format?
White vinyl sticker paper is the thickest material available for cut-to-size and kiss-cut. It's also weatherproof and waterproof.
For roll labels that will be applied on food jars and drink bottles, it's preferable to use either white BOPP, clear BOPP, or silver metallic BOPP on items that will be stored in a refrigerator. BOPP materials are also oil and water-resistant.
Sheet labels are either printed on uncoated or high gloss white paper sticker. Our standard white sticker paper should generally be used indoors but the high gloss coating that can be added is UV-resistant. Choose the uncoated option if you need a writable surface.
How do I print cut-to-size labels online?
Step 1: Use the Cut-to-size Labels Product Calculator
Step 2: Choose your custom Label product specification (Size, Material, Quantity, etc)
Step 3: Upload your custom Label design or Create your own design through our Design Tool
Step 4: Submit your Cut-to-size Label Design for FREE Proofing
Step 5: Checkout
What is the difference between cut-to-size labels and kiss-cut labels?
The difference between the two formats is in the method of printing. Cut-to-size labels (also known as die-cut) are trimmed through the adhesive and paper backing. Kiss-cut labels, on the other hand, initially come in a standard square shape, with your design at the center. Your label design will only be cut through the adhesive, not the backing.

When peeled off and applied, cut-to-size stickers and kiss-cut stickers are essentially the same. Cut-to-size is ideal when you want to highlight the shape of your labels. Kiss-cut format is better when you want to protect intricate shapes and designs.
How do I create a custom-shaped label?
If you have a unique design and want us to trim it according to its exact size and shape, select Custom Shape when making your order.
Can I write on my custom labels?
Yes, we recommend choosing white paper sticker if you wish to write on your labels. White paper sticker is writable with a permanent marker or ballpoint pen. However, this material is not waterproof, so be sure to keep your labels in a cool and dry place.
Do I get a lower price if I order in bulk?
Yes. In printing, the bigger the quantity per order, the lower the cost per piece. Bulk printing is cheaper because it saves on ink, material, and shipping costs. If you order enough labels, you may also qualify for our free shipping discount.
Does turnaround time include the processing and printing of my order?
Turnaround time begins once your print-ready artwork has been uploaded. If you have requested a PDF or hard-copy proof, turnaround will begin once you've approved the file. To find out your order's exact delivery date, enter your ZIP code under "Printing Cost" in the online calculator. Any additional rates will appear after input. Find more information on turnaround time here.
Download Blank Print Templates
Set up your print file with correct trim and folding lines by downloading a blank template for your preferred design software. 
Reviews
Just Get Them!
October 27, 2023
by Stacy Smith
( NY )
Great Product, Great Value!
August 20, 2023
by Mark
( MI )
Satisfied Customer
August 16, 2023
by Rosedale Network
( OH )
May 29, 2023
by ROISH HASHUNEH IN UMAN
( NY )
Browse by Category
Featured Products