Poster Design Tips
A Quick Guide on Designing the Perfect Promotional Poster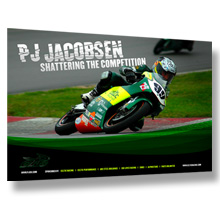 When a movie, event, sale, or any important announcement comes up, posters would always be a part of the promotional tools. This is not surprising since these large format materials are able to creatively express what you want to share to a bigger crowd. Unlike other marketing items that tend to be distributed for people to notice these, posters only require to be at the right spot where the people are, then you're off to go in letting them know what you're about to offer.
Starting your own set of would require you to think about a catchy and appealing poster design that would make heads turn and jaws drop too. You should carefully plan this since the look of your items will determine if these are worth the people's attention.
Since it can be challenging to start on a blank sheet and think about what to place on your materials, here are 3 easy-to-do design tricks that you can try out:


Start with a draft or outline of your project. No one or maybe not all can really get it right on the first drawing of a project. To avoid being frustrated when you continuously repeat your work, you can create a draft or outline first that will be your basis. When you feel that you're losing track of what you're doing, you can always look at your notes and remember what you want to come up with.


Create a balance on the design elements. The design elements being combined are the graphics, colors, and texts. Be sure to create a balance when using these to avoid confusion and misunderstanding. If you're planning to make one detail more powerful, then you need to create the right impact and focus on that. After all, you might send out the wrong message which is not a good thing for your promotions.


Ask for feedback or advice. When you're done, it would be good to ask opinion from others before sending it off for poster printing. Take note of what others have to say so you could still improve your work. You can also consider their comments for your future materials should you plan to make another set.
These ideas may be simple and easy to do, yet you could make the most compelling posters by applying these. Just remember that the people won't have the same opinion about your work so always try to make the message clear by carefully planning and investing your time and effort on these things.