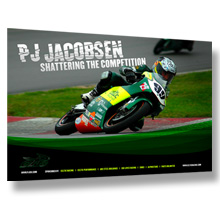 Posters are one of the most effective tools used for promoting and marketing. You can use them for upcoming movies, event, sale or any important announcements. They are printed to creatively express ideas or anything you want to share to a crowd. Other marketing items are distributed to individuals. Posters, however, only need to be placed on the right spot where people can easily see them.
Create your own poster by starting with a concept or a theme. Remember, a poster is a visual representation of information. So, think about a catchy and appealing poster design that would attract people's attention. To help you with this, here are five easy-to-do design tricks you can try:
• Visualize a concept for your project. Start by thinking about your concept or theme for your posters. Focus on an idea or thought that you want to share to share to people. Translate that message to an attractive poster design with clear text.
• Create a draft of your project. Create an outline of your project by drawing a sketch of your final design. This will minimize simple errors like typos or spelling mistakes.
• Create a balance on the design elements. The design elements combined are the graphics, colors, and texts. Be sure to create a balance when using these to avoid confusion. If you're planning to make one detail more powerful, then you need to emphasize that.
• Choose the right font. Font styles and sizes are important in posters. Make sure that you choose the right font to display clear texts. Stick to easy-to-read fonts.
• Ask for feedback or advice. When you're done, it would be good to ask opinion from others before sending it off for poster printing. Take note of comments so you could improve your work. You can also consider their comments for your future materials should you plan to make another set.
These basic tips and tricks can help you create strong and compelling posters. Focus on your concept and the message that you want to deliver through your posters. Stick to your purpose and deliver it to your target audience.