Custom Sticker Printing
Things to Remember When Going for Custom Sticker Making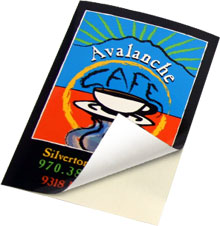 Custom sticker printing
is a service provided by online printing companies to help you achieve the ideal stickers for your business promotion. This allows you to personalize every detail of your items like the size, shape, design, layout, and other details needed for your work.
When going for this type of printing, there are some things you must remember in order to make this work for you. Here are a few ideas to to keep in mind for your printing and marketing:
Applying the Right Design and File Formats
When going for online sticker printing, there are terms and conditions that you need to apply for your project to work out. A few of those rules are using the right color mode to match the printing process like CMYK, and uploading your image using the common accepted file formats such as PDF, JPG and PNG. It would also be a big help to read about other printing details for you to be sure that your order can be produced.
Selecting the Appropriate Printing Options
You may have the best design, but if you'll be using the wrong specifications and materials for the printing, then you might not get the tools that you really want. Be sure to go for the options that will fit the design and layout. When you want a customized option, contact the online printing company first to see if they could provide it.
Using File Templates when Possible
There are times when it can be hard to create your design especially when you're in a rush or you don't have enough design experience. This is where file templates come in handy. Some online printing stores like PrintRunner offer free downloadable templates. You can get one for your project and have a more convenient and professional way of making your personalized stickers.
Apply these important ideas and you won't have a problem on making the ideal set. You should also keep in mind that your promotions would depend on how you've prepared your materials. So invest your time and creativity when you're about to design stickers, at the same time, try to cut your budget by finding an online printing company with the best deals.