Wall Decals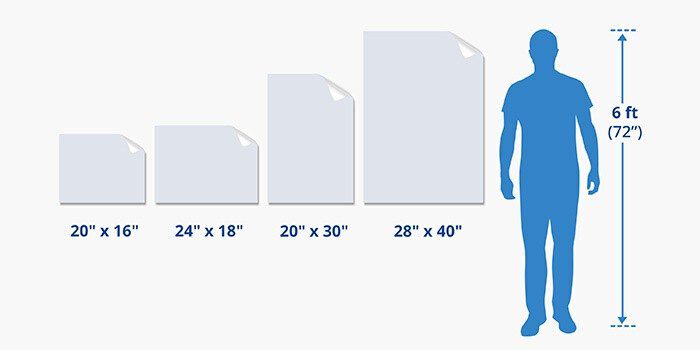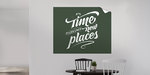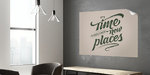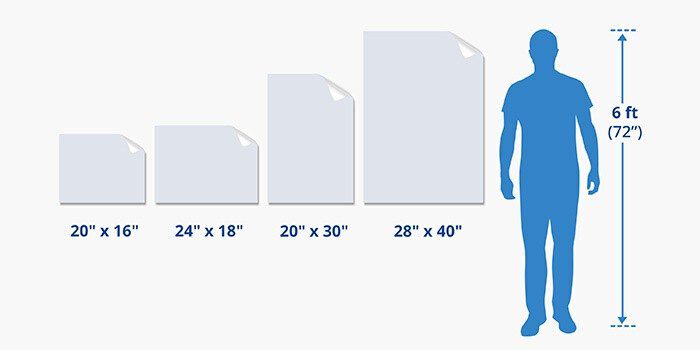 Instantly transform your space
Sticks to most smooth, flat surfaces

Easy to apply & remove without leaving residue

Ideal for indoor use in offices and retail walls
Product Features
Great Quality

Fade Resistant

Best Prices

Custom Size

Fast Turnaround
How do you want to continue?

Design Your File Online from your desktop

You will receive a link to design your file online using the specifications you created here.
Link Sent
Check your inbox for the link so you can get started on your design project. Good luck!
Wall Decals Will Turn Your Space Into A Marketing Masterpiece

Tired of always seeing a boring, blank wall? Give your space a makeover with wall decals. Customize plain walls or any large blank surface you want to give a fresh, creative look. Whatever the space and design may be, you're sure to get prospects and customers paying attention to what you have to say.
Decorative wall graphics give your storefronts, waiting lounges, and office lobbies a colorful facelift. Display wall decals in restaurants, bakeshops, or diners with information about your daily specials. You can even use wall decals on floors to help customers navigate warehouses or big box stores.
It's All In the Details
Before printing your own custom wall decals, here are a few nifty things you should know to help you create the most effective custom message:
Peel and stick 8 mil. Photo-tex® adhesive material. This multi-patented adhesive fabric is made from 100% polyester that doesn't shrink, curl, rip, or wrinkle in any climate.
High-quality full-color printing. Your artwork is printed on white adhesive fabric using fade-resistant ink. This process produces brilliant colors that make your wall decal printing seem to come alive.

Flexibility. Wall decals are flexible enough to be mounted on curved surfaces. They are also easy to remove and reposition so you can use them more than once in different locations. 
Various sizes available
. The size of your window decal printing depends on where and how you will use it. Our three popular sizes can help you decide which size is best for your needs:
16" x 20" – This is the smallest size we offer and it's the same size as a typical poster. If you have limited space or would like to mount more than one wall decal in an area, this is the perfect size for you.
24" x 36" – This medium-sized window decal is great as a centerpiece on a large wall.
28" x 40" – For huge blank walls, get this large decal. This size is clearly visible even from afar.
Want something bigger? You can print window graphics up to 120" x 59" size for a mural effect.
The Best Way to Stick It
Putting up your custom printed wall decals shouldn't be a daunting task. Here's a step-by-step guide on how to apply it easily on any smooth surface:
Clean the mounting area. Remove any dirt, dust, or residue from the wall so the decals will stick to the surface well.
Flip over the print material.
Fold back the edge of release liner.
Apply the exposed edge of the material to the wall. Make sure the surface is clean.
Gradually remove the release liner and use a squeegee to smooth out the material.
How to Make It Last
Caring for your wall decals will ensure they stay longer on your wall.
Use a damp cloth to gently wipe away dirt or dust buildup.
Make sure not to saturate the adhesive side with water.
Avoid using cleaning agents that contain abrasives, ammonia, or acids.
With proper installation and care, your wall decals will last more than 5 years.
Maximize Your Decal Potential
Here are more effective ways to get the most out of wall decal printing for your business:
Advertise your business
. Ensure your company logo is front and center in your business space. You can print wall graphics in any size so your branding will always stand out wherever you want it to.
Create instant signage.
Need a sign to make your storefront stand out? Wall decals also work well as weatherproof window signage that can be put up immediately.
Decorate your space.
Wall decals can freshen the look of your business or living space. Pick your favorite artwork, image, or quote you want to decorate your walls with and voila—you have instant wall art that looks cool and costs next to nothing.
Wall Decals FAQs
Can I mount my window decal printing to any surface?
Wall decals will stick to clean, smooth, or lightly textured surfaces like metal, glass, and smoothly painted walls. They can also be installed on curved surfaces like pillars, posts, or columns. They won't stick to rough or uneven surfaces like cinder blocks, brick, or stucco.
How many times can I reuse and reposition my wall decals?
It depends on how well you installed them and cared for them. Wall decals can be repositioned as many times as you want as long as the adhesive backing still works.
How will my wall decal order be shipped to me?
The wall decals are cut-to-size and packed in a tube before they are shipped so you never need to do any cutting.
Can I stick wall decals to newly painted walls?
You need to wait for at least 14 days before applying wall decals to newly painted walls. For Low VOC or Zero VOC (Volatile Organic Compound), it takes 6-8 weeks to completely dry.
Durable Peel and Stick Removable Wall Decal Material
Photo-tex Adhesive Fabric
High-quality 100% polyester adhesive fabric made by Photo-tex®. 
Does not shrink, curl, rip, or wrinkle in any climate.
Can be removed and reapplied multiple times. 
Suitable for indoor and outdoor applications. 
Popular uses include wall, floor, and general sticker graphics. 
Ideal for cut-outs.
Final Dimensions
Description
Download
Reviews
5 Star

(4)

4 Star

(1)

3 Star

(0)

2 Star

(0)

1 Star

(0)
100%
of customers that buy this product give it a 4 or 5-Star rating.
March 22, 2020
by Hamed
( OR )
"Was very happy with the customer service and the product."
September 4, 2019
by Sweethaven
"Wall Decals came out just the way we wanted and were really easy to put up."
October 18, 2018
by WinsupplyRobin
"I order all of our printing needs from Print Runner after discovering their company a few months ago. So far, everything has been GREAT! From placing the order, adjusting artwork, answering any questions I had, expediting the order, the simple online navigation and above all...the GREAT PRICES, PrintRunner is the best place for any and all printing and marketing needs!"
September 26, 2018
by go 2 guy
"Print Runner Rocks always the best work ! If you are using any other service than PR you are wasting valuable time & money !"
October 17, 2017
by The Playwright
"I am a huge print runner fan you have saved me money not just shipping but the products you offer. My decals have a white background and I would have expected it to be transparent. Not a big issue just not what I expected if you could offer a choice during the upload process. Maybe that could help someone in the future. Professional- Fast and effective."
Browse by Category
Featured Products