Print Your Receipts & Forms on Custom Carbonless Forms for a More Professional Look
Carbonless forms play an important role in business. Almost every transaction involves the use of forms - invoices, receipts, inventory logs - these things need to be recorded and most of the time in multiple copies of paper.
Carbonless forms lessen the hassle of filling out several copies of document every time. You make several copies just by writing on the first sheet. You don't need to use a separate carbon-copy paper, making transactions easier and more time-efficient.
With PrintRunner, you can order carbonless forms for your business in four standard sizes -- from 4.25" x 5.5".
Choose from 3 paper set options:
2-part set (White/Yellow)
3-part set (White/Yellow/Pink)
4-part set (White/Yellow/Pink/Gold)
You can add sequential numbering in red or black ink for easier tracking and recording.
Filling out forms on business transactions doesn't need to be an added chore for you and your employees. With carbonless forms, you can save time and avoid frustration by making things simple. Upload your design file and we'll proof it before printing.
Recommended Reading
Everything You Need to Know About Carbonless Forms
Paper
Multi-Part Carbonless
20 lb. uncoated Carbonless paper is available in 2-part, 3-part and 4-part options. The colors from front to back are white, canary yellow, pink, and goldenrod. Writing or typing on the top form copies to all forms underneath.
Finishing
Binding
You can have any side (edge) bound. Choose the top, left, right or bottom.
Numbering
Carbonless forms, often used as receipts or invoices, can be numbered in red or black ink for high visibility.

Top Left
Bottom Left

Top Center
Bottom Center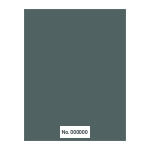 Top Right
Bottom Right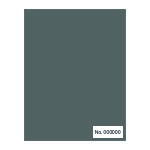 Left Edge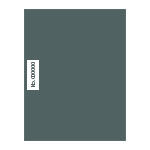 Right Edge