Postcard
4x6, 5x7, and other sizes available
Spot UV, Metallic, and Silk options
Mailing Services available
Postcard Printing: An Effective Tool to Send Your Message
Deliver your message to your audience directly. Postcard printing lets your messaging have a straight line to your customer's home or office. This gives you a large opportunity to make a lasting impact in numerous ways. You can use postcards to generate leads, close sales, cultivate return business, or promote new products and services.
Postcards are an affordable yet quality option that works best for real estate promotions or product sales and discounts. If you're an artist or a brand owner who wants to highlight certain design elements, adding spot UV can emphasize details and bring your art to life. Metallic postcards are great for big events and special occasions because they immediately stand out from the rest of the mail, while silk and velvet postcards convey elegance and class.
How do you get these postcards in the hands of your customers?
We offer mailing services for a simple, more efficient way of reaching your audience.
You can upload your mailing list and we'll do the sending for you.
Print the Right Postcard for You
Postcard type
What makes it special?
Mailing service
Front and back printing
Rounded Corner option
Standard Postcards
Traditional postcards that remind customers of your business. Direct mail services are available to reach a new audience easier.
✅
minimum of 250 postcards
✅
✅
Folded Postcards
Provides more space than standard postcards, giving you more room for details.
✅
only for postcards with tabbing
✅
✅
Spot UV Postcards
Allow you to highlight important details you want to communicate to your recipients.
❌
✅
❌
Raised Spot UV Postcards
Features a high-gloss finish that adds more shine and gives a tactile feel. This makes your postcards more visually interesting among a sea of mail.
❌
✅
❌
Metallic Postcards
Glam up your marketing with eye-catching metallic prints that shimmer when light bounces off of it.
❌
✅
❌
Silk Postcards
Take your message to the next level. The petal soft texture adds elegance to traditional correspondence.
❌
✅
❌
Velvet Postcards
Give a royal, luxurious feel to your message and brand. Adding a touch of class has never been more quick and effective.
❌
✅
❌
Shake Things Up and Go Beyond Traditional With Customizable Options

Keep your postcards fresh with different sizes, materials, and finishes. Using different types helps keep your brand dynamic and exciting. Customers will welcome the change of pace and will set you apart from the competition.
Sizes
– Choose from the standard size 4" x 6" up to a commanding 8.5" x 11". Traditional postcards fit most envelopes but unique sizes immediately stand out anywhere.
Material
– Our 14 pt. cardstock is sturdy and similar in thickness and feel to most postcards. This can be coated with a matte, gloss, and high gloss UV finish. A slightly thicker 16 pt. cardstock material is stiffer and offers glossy and matte options.
Recycled cardstock
– We also offer 13 pt. matte recycled cardstock for postcards for an eco-friendly alternative. This is the only matte coated stock made in North America with 100% recycled fiber. It has a non-reflective finish that looks understated but elegant.
Design Custom Postcards at PrintRunner

Custom postcard printing gives you the freedom to use any artwork you want. You can use a family holiday photo to keep in touch with relatives, mouthwatering meals to entice customers to dine in, or new products for sale in your brick-and-mortar store.

To get started, create your own design using an image editing app, or make a new one using our online design tool.

If you prefer to use a dedicated program, complete your order first and check out. We will send you a dieline template with the exact dimensions you'll need. Make sure that the file resolution is at least 300 dpi and less than 100 mb in size. We prefer PDF files but we also accept JPG, JPEG, PSD, PNG, TIF, TIFF, EPS, AI, Publisher, DOCX, DOC, XLS, XLSX, PPT, PPTX, TXT and CSV.

You can also create your artwork using our online design tool. You can drag and drop images and brand logos. Adding text, shapes, and colors takes seconds. Once you're done with your design, save your progress and complete the checkout process.


Postcard Printing FAQs
Can I print on both sides?
Yes. You can choose to print in full color on both sides of your postcard or full color on the front and black and white printing on the back.
How do I create a postcard with a writable surface?
Ordering uncoated cardstock is the best choice if you wish to write on both sides of your postcard. You can also choose matte or glossy front with uncoated back cardstocks.  
Can I order envelopes with my postcards?
We also offer custom envelope printing. You can print these in one color or several different colors.  
What additional features can I include with my postcard order?
You can choose to have rounded corners for the edges of your postcards to create different looks. Special printing finishes can also be applied, such as metallic, spot UV, and raised spot UV. Luxurious silk and velvet textures add elegance and a premium feel. You can also opt to have your order to be shrink wrapped.  
Can I print in landscape orientation?
Yes, postcards are printed landscape by default. You can also create a design with a portrait orientation.  
What sizes do you offer for direct mail postcards?
Our Direct Mailing Service is available for postcard sizes from 4" x 6" to 6" x 11." Learn more about PrintRunner's direct mailing service.Learn more about PrintRunner's direct mailing service.  
What is the difference between silk postcards and velvet postcards?
The difference is very subtle between the two postcard coatings. Both have a muted, matte effect that adds an elegant touch to postcard designs, but velvet coating is slightly thicker than silk coating. Silk coating has a smoother texture, while velvet has a heavier textured feel that feels more luxurious. If you want an extra premium feel, we recommend choosing velvet postcards.  
Can I save more when I order in bulk?
Yes, you get to save more with wholesale orders. The savings are automatically reflected on the initial printing quote from the product page.  
What is the fastest printing time for my postcards?
PrintRunner can have your postcards printed and ready for shipping as early as the next business day. However, the shipping method you choose will be added to the total duration of the delivery. You can call us anytime or use PrintRunner's order calculator to help you check the estimated arrival date.  
---
Learn More About Postcard Printing
Get inspired for your next postcard order. We've carefully curated some of our most informative articles on postcard printing and how it's crucial for your marketing efforts.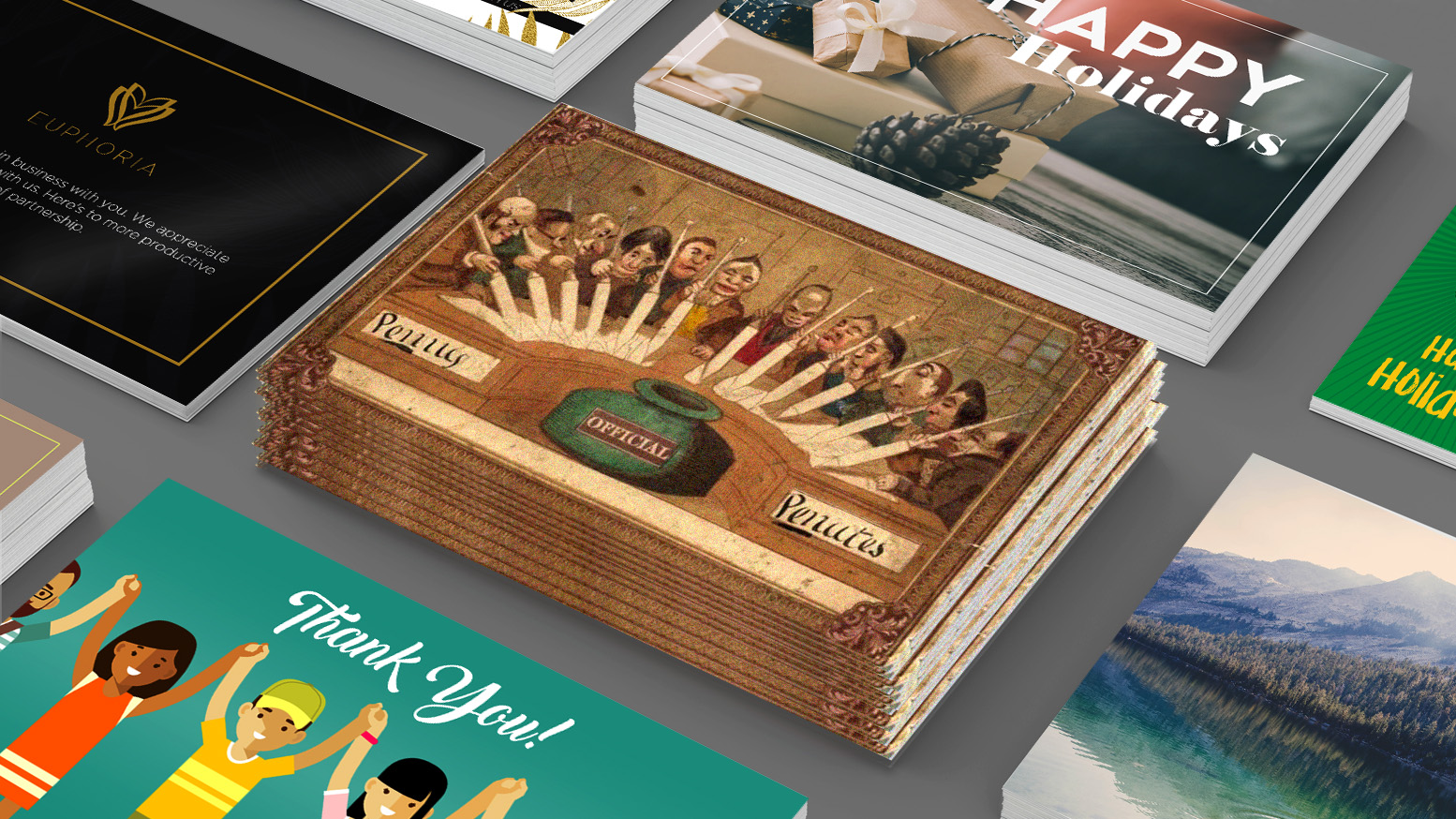 Best Business Practices for Postcard Marketing

How can you effectively maximize the use of postcards with your business? We go through a mixture of time-tested and essential practices together with fresh ideas to help level up your postcard game.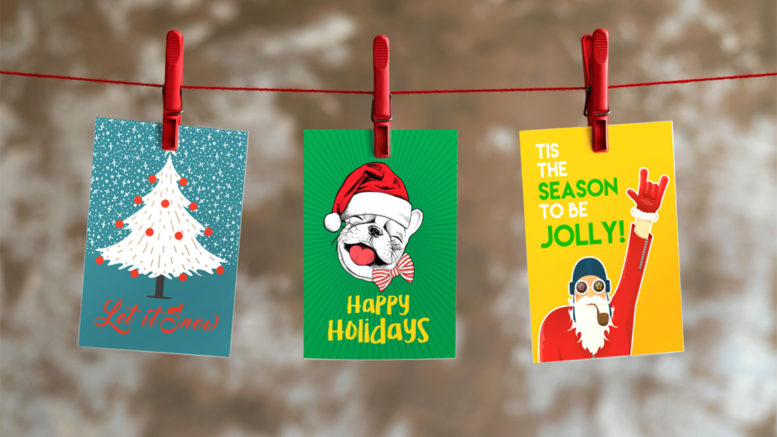 3 Reasons Why You Need to Send Holiday Postcards This Season

The holidays are the busiest time of the year for business, big and small. We go through three compelling reasons why you should reconnect with your customers (or introduce yourself to new ones) using postcards.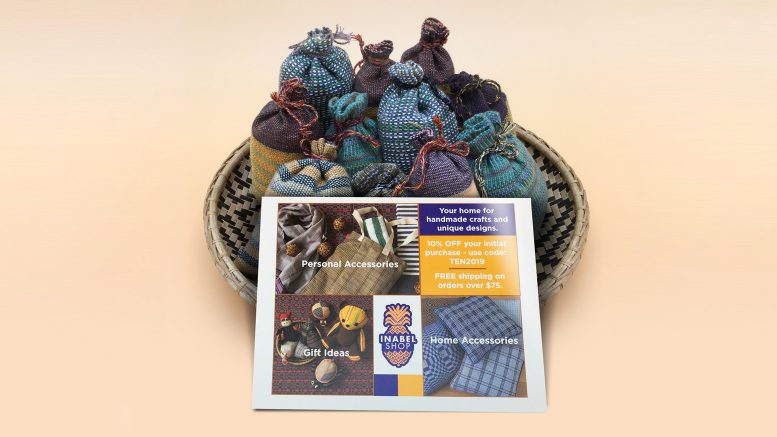 My Business Plan: Inabel Shop

Nothing beats actual use case examples! We interviewed one entrepreneur who gamely shared his business' journey from inception and how postcard printing helped bring awareness to their brand.


Browse by Category
Featured Products