Envelope Design
Quick Tips for Your Envelope Design and Printing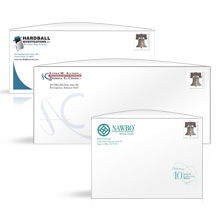 One of the marketing strategies that businesses often invest on to easily reach their potential customers and loyal clients is direct mailing or handing out corporate letters. By doing this, you are gaining the chance of being instantly noticed and providing yourself enough time to explain more about your offers through the letters. The only trick for your mailing strategy to be effective is investing on the look of the stationery set that includes the
custom envelopes
.
These are like the wrapper or teaser for what's inside. You need to effectively design the materials for you to create interest and gain the right impression. It may seem challenging especially when you want to maintain a corporate look. To help you complete this task, here are some tips that you can apply on the design and printing:


Think about your mailing's purpose. Before you could start off with your project, you need to think about why you're planning to use these things in the first place. What is your goal? What do you want your customers to feel after seeing your mail? By answering these questions, you can already create a plan that would work for your mailing tools.


Add company details and visuals. Make it easier for people to recognize your business by placing the necessary information and images on the envelope. Just keep in mind that what you're working on doesn't have large spaces for added details so limit the things which you plan to include. The important elements that must be present on your envelopes are the company name, location, contact details, and logo. If you have a slogan or catchy phrase that fits your business, then you may include this too.


Use the appropriate envelope printing. When the design and layout are just right then the final products look dissatisfying, then most of the time the problem is found in the printing. Always know what production process would fit your project since this can affect its overall look and feel. Read the terms and analyze the printing options before starting your order. It's important to get the right service since you'll be paying for this.
These simple tips could be worth the try if you want your envelopes to look professional and enticing. Just think about the impression that you wish to get and make this your motivation to work hard on the look of your stationery set.