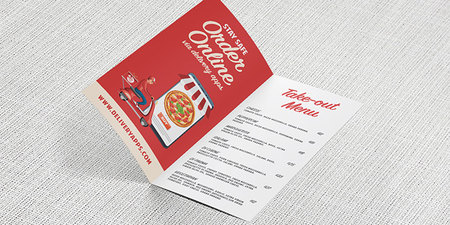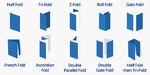 Hand out flyers that will captivate and sustain your customer's attention.
Use flyers to announce store openings and product launches

Durable and lightweight paper and cardstock options

Three coating options that complement your flyer design
Product Features
Great Quality

Fade Resistant

Best Prices

Fast Turnaround
Business Flyers for Any Industry
Business flyers are a quick and easy way to spread your message without breaking the bank. Marketing your business is a continuous process. You need to constantly reach out to your target customers with promos, deals, discounts, and a product launch to remind them of your brand. This is normally done with flyer handouts that introduce your business to people on the street. But business flyer printing lets you focus on specific aspects of your brand, whether it's to inform them of new services or to create buzz around sales or events.
Whatever industry you're in, business flyers are also suitable for contactless promotions. Companies include custom flyers in direct mail promotions, presentation folders, and product packaging. They're a great way to inform customers about your other products and services. Restaurants print business flyers as take-out menus and add them to their deliveries for customers to use on their order.
Print business flyers today. PrintRunner offers next-day printing so you can have your custom flyers printed and ready for shipping in just one (1) business day.
How to Create Flyers for Your Business
Choose the right size. Before you start printing or using one of our flyer templates, it's important to plan for the right size. Our five sizes fulfill every marketing and promotional need:

4" x 6" is our most popular choice among the smaller sizes. It has the same length and width as a mailable postcard.
4.25" x 5.5" is another standard option with the same dimensions as a small notepad.
5.5" x 8.5" is popular for offering half the dimensions of letter sized paper.  
8.5" x 11" is the most popular standard size, providing enough space for a large image or graphic heavy announcement.
11" x 17" provides an alternative for those who need more space or need to fold their flyers for storage.
Select the best fold for delivery and distribution. Should you need to set aside your flyers before a big event, we offer six folding options for easy transport and storage. These folds are also useful for flyers to be inserted in a folder or envelope.
Prepare your file for printing. Upload a ready-made design or use our online flyer maker to begin your business flyers printing process. We also offer several business flyer templates to help get you started.
Recommended Reading
How to Use Flyers for Your Event Marketing
How to Promote Your Next Community Event with Effective Flyer Design
5 Tips to Optimize Response Rates from Your Flyers
Question and Answer
Does 'Ready to Ship In' indicate how long it will take to delivery my order?
Feel free to choose when your order will be ready from our 'Ready to Ship In' options in our online calculator. We guarantee that your file will be  press-ready on the first day for your approval. The day that follows will be used to ship the order to your address.
What are the best uses/applications for each available paper & cardstock?
The 80 lb. paper stock is easy to hand out at events such as trade shows and conventions. If you want to put the flyers on display on your counter, the 100 lb. paper stock can make a good impression from afar. 10 pt. cardstock is recommended for those that need to easily handout a flyer but require a more substantial weight.
Which is the most durable material?
Our 10 pt. cardstock is thicker and more rigid than all the paper stock options. It is bendable and foldable, but more tear and wear resistant than paper. Those that prefer the lightweight feel of paper without sacrificing durability should choose the 100 lb. paper.
When should I use the folding options for my business flyer?
Your preferred folding option will depend on how you plan to store and transport your flyers. Each option provides a different number of folds and can affect the flyer's appearance and mailing requirements when seen flat or unfolded.
Download Blank Print Templates
Set up your print file with correct trim and folding lines by downloading a blank template for your preferred design software. 
Rated

5

out of

5
by
Anonymous
from
Excellent Museum Flyer
The quality of the flyer is excellent! It will be used as a guide for a scavenger hunt for an exhibit in an art museum. The quality exemplifies excellence.
Date published: 2021-10-21
Rated

5

out of

5
by
Maui Waui
from
Fast, easy and great quality!
Fast, easy and great quality. My flyers came in prior to estimated date of arrival. Definitely will use you for all my future printing needs. Thank you!
Date published: 2021-10-16
Rated

5

out of

5
by
Anonymous
from
Highly recommend
The quality and paper used was excellent and shipping was very quick. Would highly recommend
Date published: 2021-10-04
Rated

5

out of

5
by
RawJawRicki
from
A-1 Printer & Great price/service too! BRAVO!
Beautiful flyers and printing at OUTSTANDIN prices! I get tons of biz from this printwork. BRAVO PrintRunner.com!!!
Date published: 2021-07-27
Rated

5

out of

5
by
maria t
from
Excellent Print Quality at a Great Price!
I ordered business flyers and am very pleased with the quality, price and timely delivery. Thank you. Will purchase again. Recommend highly to new customers.
Date published: 2021-07-12