Full Color Envelopes
Quick Tips for Creating the Perfect Envelope for Your Business or Event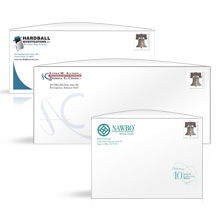 Envelopes can be considered important when thinking about how to do effective direct mailing strategy for your business. These act as your covers for your corporate letters which make their design and printing as crucial factors for the overall look.
When thinking about how these stationery materials should look like, you must consider going for those done through full color
envelope printing
. With this choice, you can be sure that the design and layout that you want to apply to your set would fit the options provided by the service. You won't have to limit your artwork since full color printing can produce almost any shade and detail. You just need to know how to match the specifications with the full color printing that would be done.
To give you an idea on how to gain the ideal set of full color envelopes, here are some tips that can help you:


Know how to wisely use colors. Remember that full color printing involves various shades and hues that can be made on the material. This is why you should take advantage of the wide color selection that you can apply on your work. Just make sure that you won't let some elements overpower the other parts to maintain balance and avoid confusion. Always take a second look at your project before adding other colors or design. You may even ask for feedback to be sure that it'll impress others.


Set the color format to CMYK. Before starting on your envelope's design, check the color and file format. With full color printing, you need to set the design type to CMYK for the printer to easily produce your work. This will also help you apply the other color codes which cannot be produced by some printing processes. Do a little research if you want to find which printing and format would fit your work too.


Use a file template as guide if possible. It would be easier for you to make your project if you have a template or guide to follow. Check with your chosen online printing company if it offers free downloadable templates like those found at PrintRunner. With our wide set of product formats, you can be sure to find one that would suit the editing program and design.
When you've been considering trying out full color envelopes for your direct mailing, make sure to apply the necessary rules like those shared here for your project to be a successful one.