Business Invitation Cards
How to Make Your Business Invitation Cards Enticing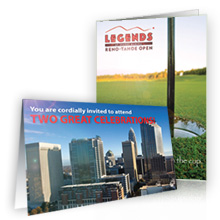 Hosting an event for your business is inevitable especially when you want to actively reach your target market and provide them with entertainment or chance to get to know your offers. By doing so, you can gain the ideal impression from others and the chance to turn them into your new or even loyal customers. These results are pretty enticing which is why you must try to build a grand affair and encourage people to be there by using appealing business invitation cards.
Business invitation cards are great tools for promotion and sending off greetings to a target audience. With these custom materials, you can make your guests feel special while building the right image for your company. You just need to know how to make these noticeable and enticing.
If you are now stuck on the part of how you would be able to make an effective set of business invitation
greeting cards
, then here are some tricks you should try:


Make good use of the headline part. There is always a portion on greeting cards for the headline or the area that's first noticed by readers. For you to instantly grab the attention of your recipient, be sure to put the right details on this part. Think about the purpose of your greeting or invitation cards then construct a phrase or message that would describe it. Place it on the headline space and check if you could feel what it's trying to say.


Add appealing images and colors. The card design would always matter since it's one of the reasons why the custom cards would look attractive. Add life to it by using the ideal images and colors which would blend well together. Be sure to use the right color format like CMYK and check the resolution of the images for these to look more professional.


Include a special or personal message. Give delight to your guests by adding a personal message in your business invitation cards. Construct a few sentences that would make them feel more special and enticed on what you are offering. To make sure that the people would admire your cards, let someone read it before printing and ask for feedback. You could even have time to improve the details in the greeting cards if you need to.
Try out these tips when working on your business invites. You might be surprised on how easy and fun it would be to make these tools. At the same time, you can gain so many advantages for your business which may even include the success of your upcoming event.