Custom Poster Printing
Getting the Most Effective Custom Posters Printing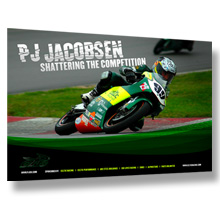 When you have something great to offer for your customers, you should be fast in letting them know about it before your competitor outsmarts you. You could be able to do this by using creative and eye-catching promotional tools like posters. These large format prints could be easily noticed from a distance giving you a better chance of attracting the public – including your potential customers. Just take note of how you'll make it especially when you're planning to go for
custom poster printing
.
With this type of printing, you could be able to work on your materials without worrying if these will be made the way you want to. You can almost apply any design or layout; just remember that there are things you need to do for custom printing to work for you.
To give you a quick guide on how to get the most out of custom posters, here are some tips that you can try:


Check the offered printing options. Before you could even start off with your work, you need to make sure that all the specifications and materials that you want to use would be available. If you have a trusted online printing company that will produce the materials, then take a good look at what they have in store for your tools. This will help you create a design that will match the printing which you'll apply afterwards.


Use file templates for your design. Make it easier for you to create your items by using file templates fit for the printing that will be made. There are online stores like PrintRunner that offer free downloadable templates for various sizes. Check these out and you might just spot the right one for your project.


Take advantage of free printing services. Be able to come up with a successful campaign by making sure to go for the printing that offers complimentary services. A good example here is PrintRunner where we provide Free File Check for your project. You can be sure that your personalized posters fit the printing requirements and would be free from technical issues. This can help you get the best out of your materials.
Remember that customized posters can help you win over your desired customers. So, take time in planning your set and make sure you'll get the most out of it. After all, you'll be paying for these things so it should really be worth it, right?