Event Poster
Why Event Posters Are Essential For Promotions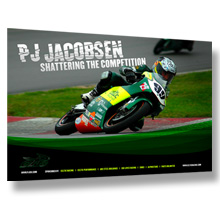 Every business has its own set of events, contests, and important gatherings that would make you connect with your target market. These occasions are vital in building the right image for your company so you must not take for granted the promotion strategies that you'll apply. You should know what materials to use for you to grab the attention of the public and entice them to join you. Now, if you haven't thought of what could be a great material for this need, then you might want to take a look at event posters.
These custom large format tools can grab the attention of the crowd even from a certain distance giving you a better chance of reaching more people. The materials also provide a lot of advantages which won't only offer benefits for you but also to your clients. To give you an idea on what these positive effects are, here are some that might convince you to get your own set:


Provides cost-effective promotions. Unlike other materials that may cost you a lot and could even shed out most of your marketing budget, posters would only need a fraction of your money. There are even some online printing companies that offer more affordable printing services plus discount offers which can definitely fit your allotted money for event posters.


Helps businesses reach more people. Like what was shared earlier, these items can reach more people which is what ever business wants. By being able to do this, you are not only tapping on your desired customers, but also a large number of people that can become your clients too. Compared to other print products like postcards and business cards which you need to hand out to be noticed, you just have to place the prints on the right spot and let it speak volumes for your event.


Offers a more creative marketing strategy. With posters, you can create a more enticing and creative design without worrying about the limited space. These are usually made up of large sizes which can help you become more artistic and expressive with your materials. You can come up with a poster design that will effectively explain your event while still having enough space for text and other details.
If you still want to have more benefits from using event promotional tools, then take time in designing your set plus choose an ideal online printing company to handle the job. With these custom materials, you won't have a hard time getting noticed by the public and reaching out to the people you wish to be present on your event.