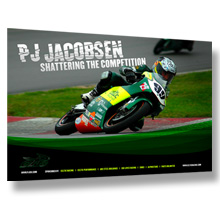 Event posters are effective promotional tools you can use to advertise events, contests and important occasions. These will help you connect with your potential clients. You can also use them for announcing upcoming sales, promos and discounts offered by your company or brand. Posters can help you attract attention and entice people to participate on your event or grab your promos and discounts
ustomized posters can help you widen the scope of your marketing strategies. Here are some of the most common reasons why you need to print your own event poster:
Provides cost-effective promotions. Poster printing does not require a lot of your marketing budget. Unlike other traditional promotional tools, you don't need to order a lot of prints for your campaign. You can limit the quantity of orders since you only need enough prints to be placed on certain places.
Helps businesses reach more people. These items can reach more people. You can tap your old clients and attract new and potential clients at the same time. You only need to place the prints on the right spot or corner so people will notice your ads.
Offers a more creative marketing strategy. With posters, you can create a more enticing and creative design without worrying about the limited size of the material. Posters are usually made up of large sizes which provide more space for your ads. This helps you easily place texts and other design elements to create a visually appealing design.
Customize your posters according to your marketing campaign: for concerts, business conventions or sale announcements. Contact your friendly online printing company to help you get your event posters essential for your marketing strategies.