Promotional Flyers
How to Make Your Promotional Flyer Attractive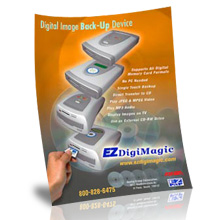 When you're planning to start up an offer or huge sale for your business, it will be effective to use promotional flyers to attract the customers. With these affordable and easy-to-produce marketing tools, you won't have a hard time grabbing the attention of the people and making them notice what you have to say. The only part that you need to think about is how to make your custom flyers so attractive that everyone would want to grab their own copies. This may seem challenging, but there are some tricks which you could try out.
To help you out on boosting the best look for your set, here are some tips that you might want to try on your items:


Know how to effectively use colors. Even when flyers need to be eye-catching, this doesn't mean that you'll use every color you could think of. While there are shades that could capture the attention of the crowd, there are also those which could create confusion and disappointment on the people who are checking out your advertisements. It would be best for you to carefully select the hues that will make your design even more attractive. You can try mixing and matching colors or stick to your project's theme to have an easier time choosing the right blends.


Add attention-grabbing images. It is not enough to place colors that would make your set catchy and impressive. You may need to add up high-quality images too which could help the people visualize what you're offering. Just make sure to select those that can easily explain the message and strengthen the other elements on these promotional tools. After all, there shouldn't be an overlap or confusion on every bit of detail that you will place on your project.


Make the offer incredibly enticing. Since you are using promotional flyers which are best known to provide great offers for others, you may want to make sure that you clearly deliver your message. Be sure to know how to attract the people's attention and make them feel convinced on trying your deal. You can do this by constantly reviewing your work and checking out the impression that people might have on your work.
With these simple and easy tricks, you won't have a hard time making your promotional flyers. You might even get lucky and gain more customers than you expected it would be.