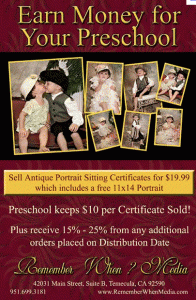 In a tough economy, it's easy to understand why charities, foundations, schools and community service organizations are finding themselves struggling with their fundraising efforts. But those who are winning the battle know that fundraising flyers are a crucial part of their marketing arsenal.
Whether advertising a black-tie gala, community food drive, charity 5K or Girl Scout cookie sale, it's important for a flyer to draw attention and get the message across boldly, quickly and clearly. Following are some simple design and marketing tips can help ensure a successful outcome with fundraising flyers.
Keep it simple!
The average person will only look at your flyer for 3 seconds before moving on. Be sure to clearly outline Who?, What?, When?, Where?, and "How Much?."
Don't overuse fonts.
Select one or two bold fonts that are easy to read (think STOP SIGN). Don't use typefaces that are fancy or ornamental—they don't read well, especially from a distance.
Utilize a hierarchy of elements.
Divide your information into 3 categories: Critical, semi-important, and supplemental. Draw in your audience by making critical points biggest or boldest. Semi-important information would be next in size, and your supplemental information should be the smallest print on the page.
 Don't forget your website!
Include your organization's website so that someone in a hurry can make a note to follow up at their own convenience. And be sure your home page has a link or button to direct visitors to detailed event information.
PrintRunner's high quality flyers are a budget-friendly way to create eye-catching fundraising flyers for your charity or organization. And you won't have to spend all those hard-fought funds, either.  Flyer quantities start at 25, from only $23.96 with a current 20% Off coupon code!  See printrunner.com for details today and get an instant online price quote.