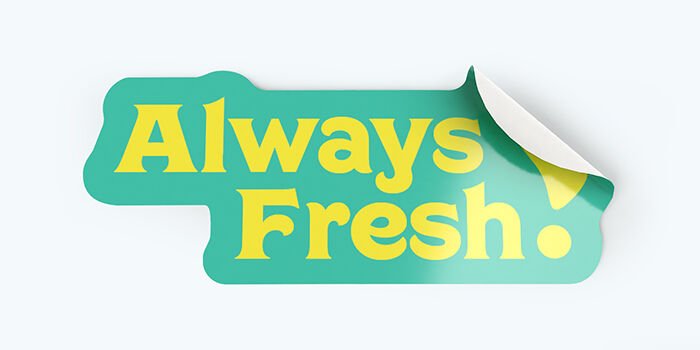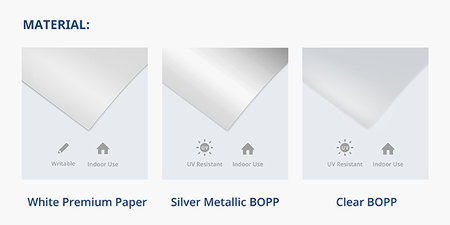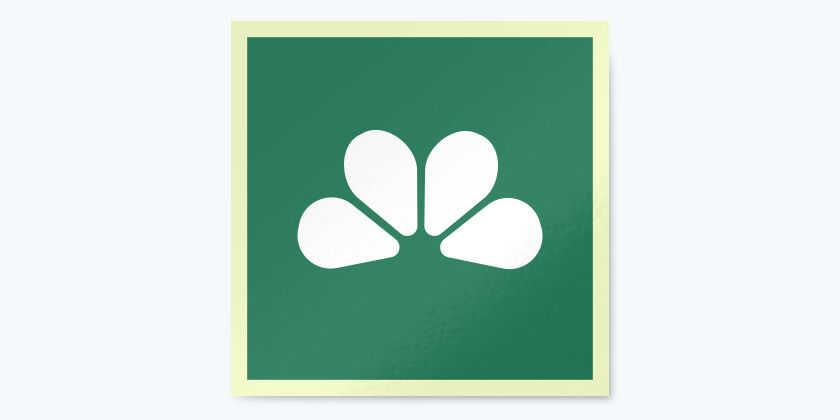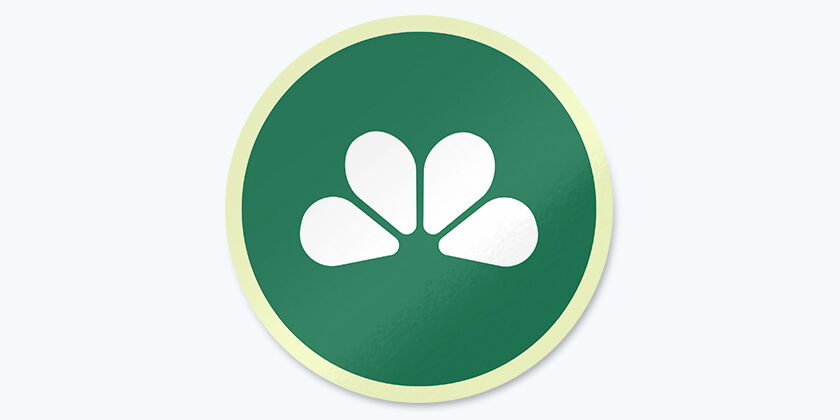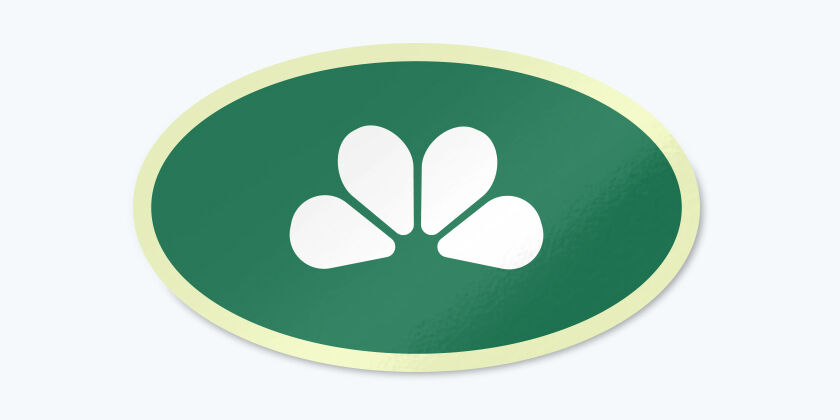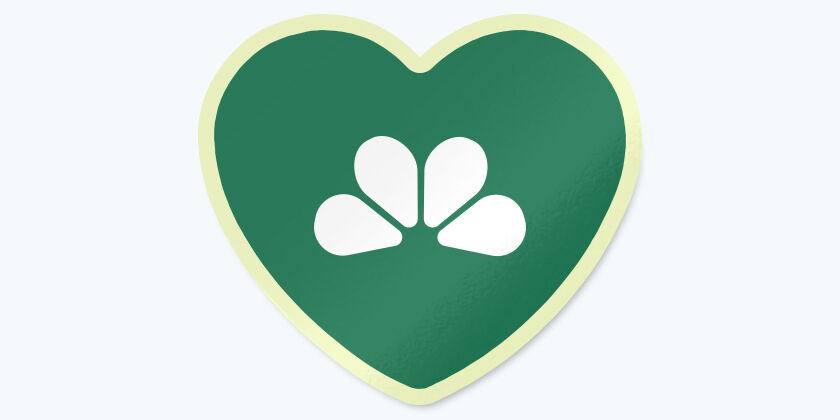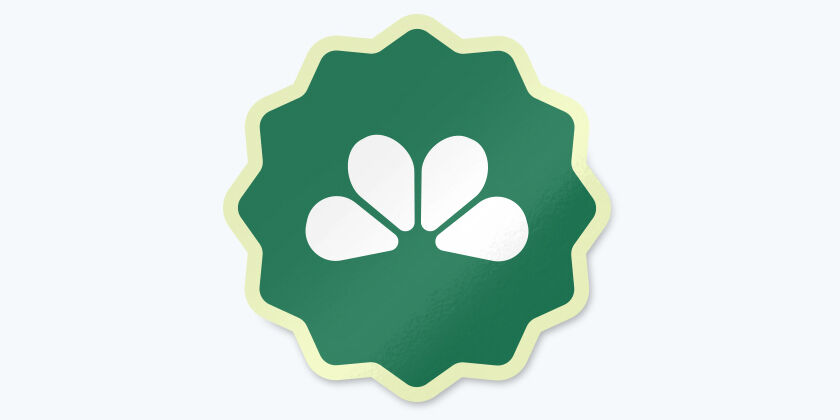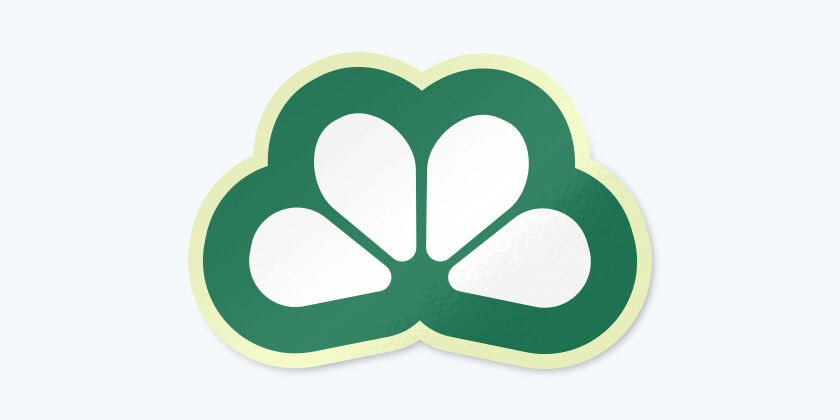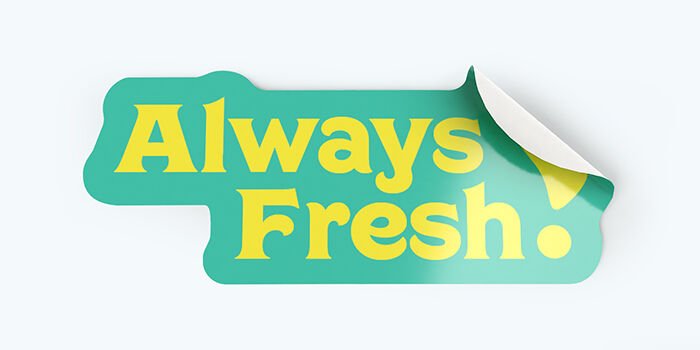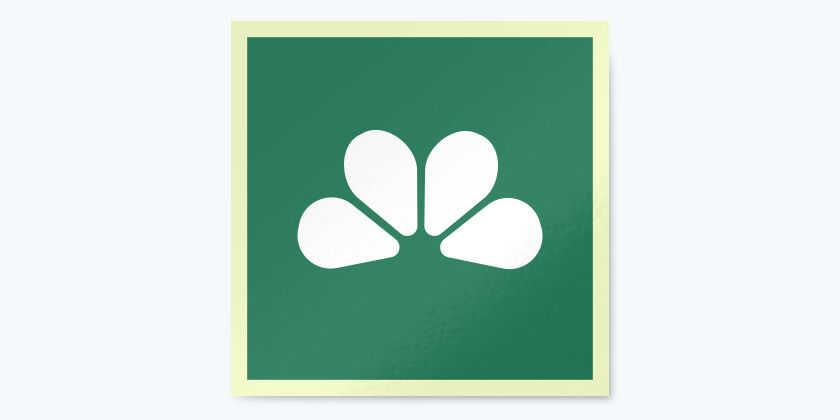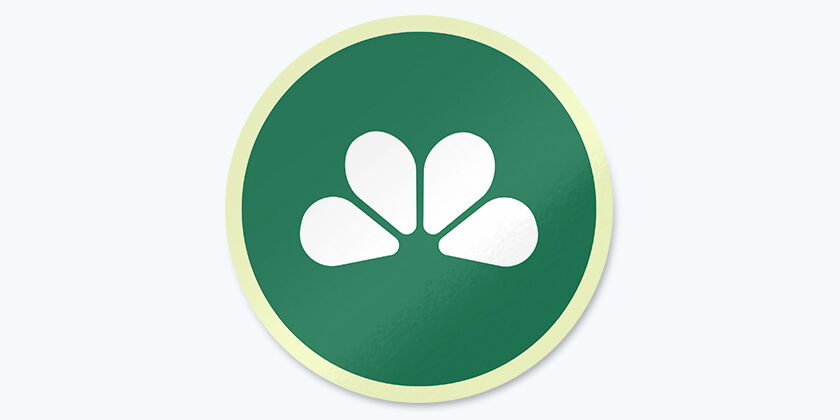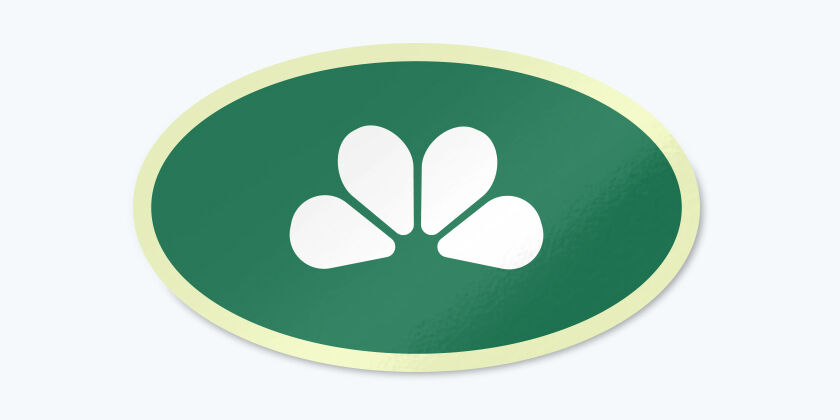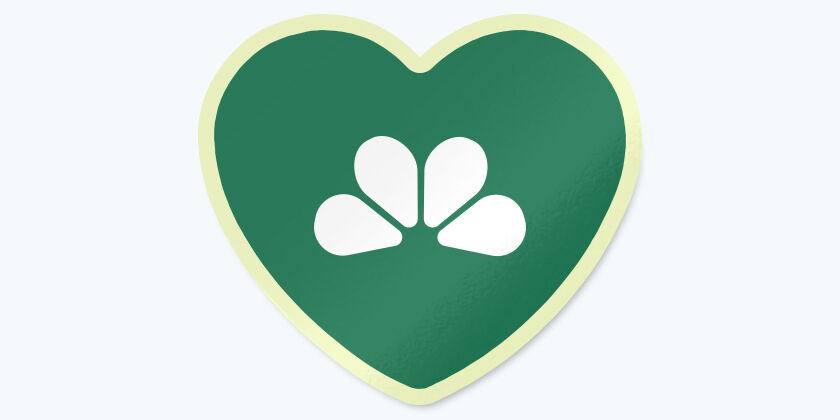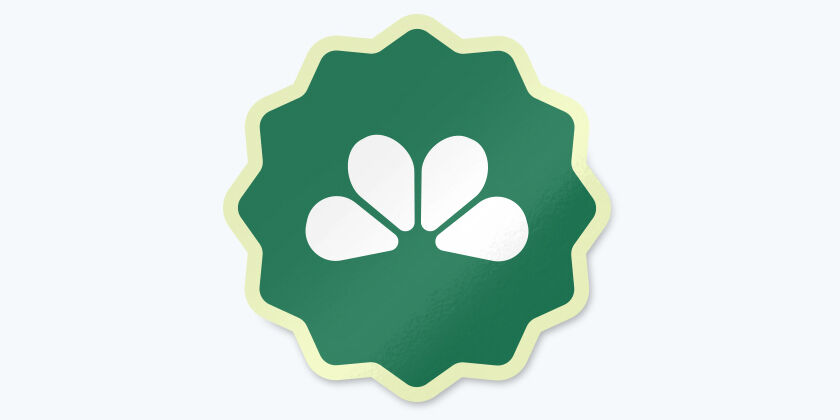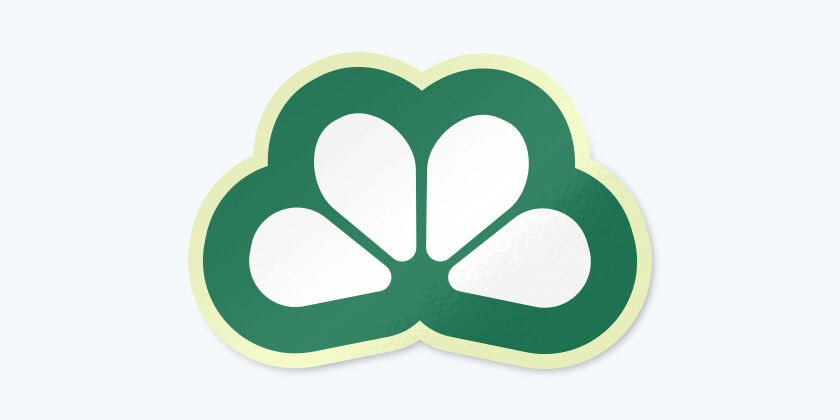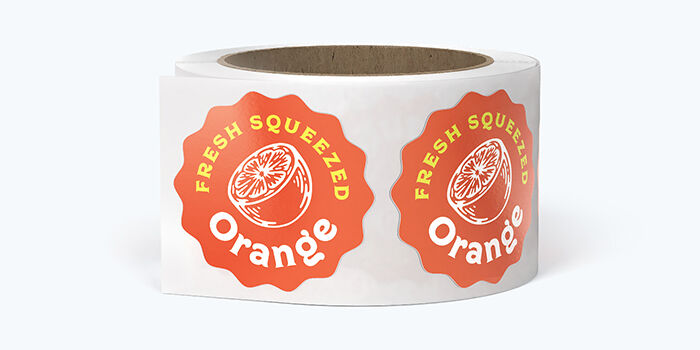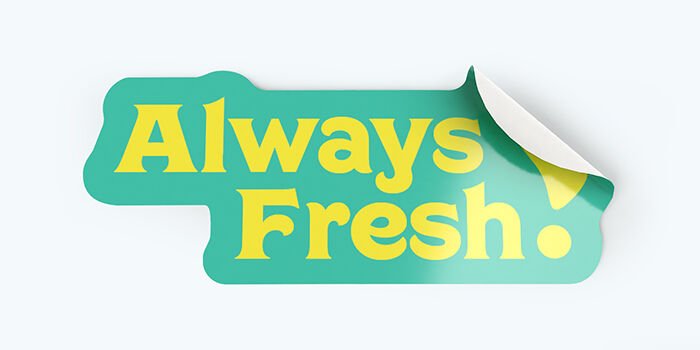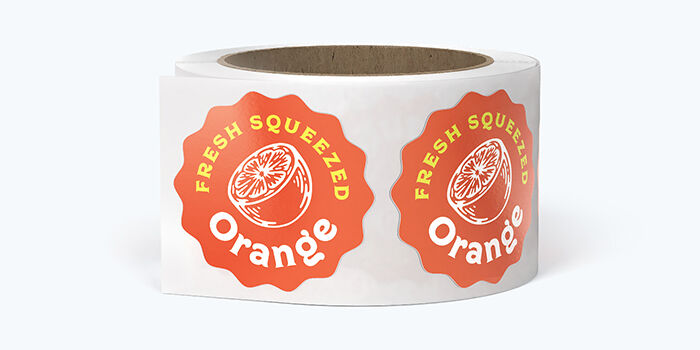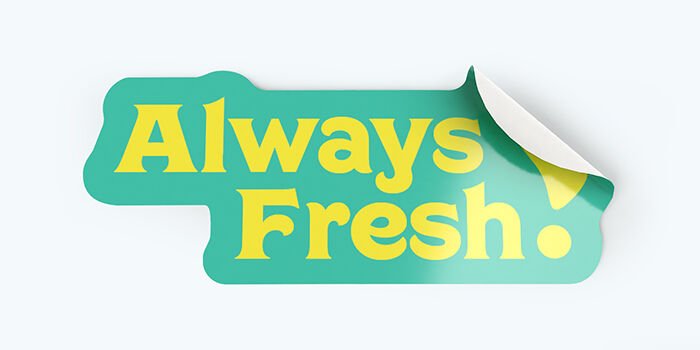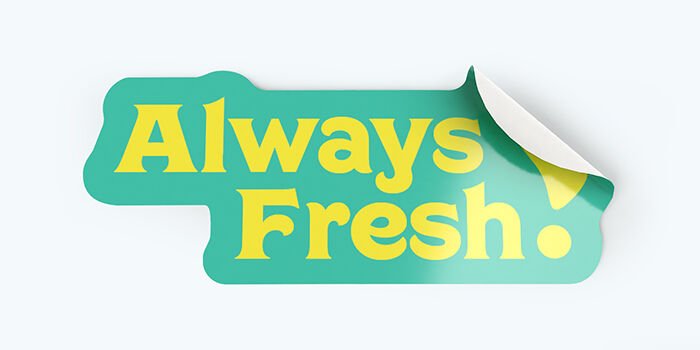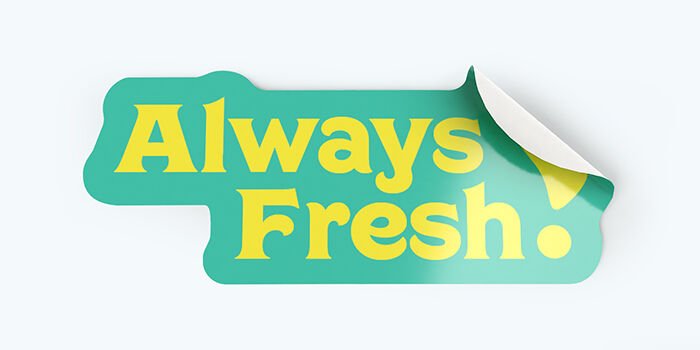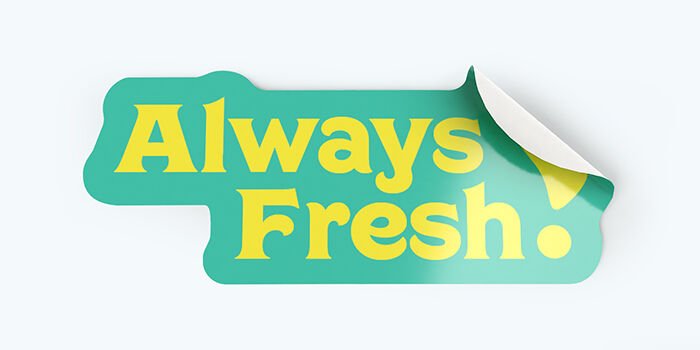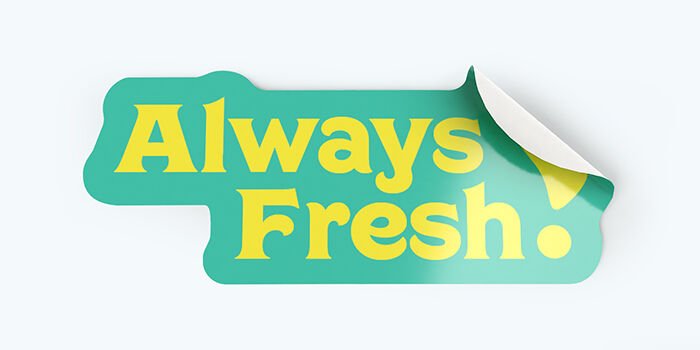 Custom shape stickers

Variety of material available

On a roll for easy application
Product Features
Great Quality

Sticks on any surface

Fade Resistant

Roll & Cut-to-Size

Bend and Peel Backing

Custom Shape

Custom Size
Get Into Shapes With Die-cut Sticker Printing!
Be creatively different with custom die-cut stickers from PrintRunner. Die-cut sticker printing is done with a special cutting tool that allows you to design stickers with any contour. This process allows you to customize your stickers to any shape. These unique die-cut shapes can do a lot to make your stickers more attractive. They are perfect for product promotions or labels for wine, jam jars, soap packaging and more. You can also make your own die-cut stickers to share your love of bands, sport teams, and nonprofits.

Die-cut stickers are easy to use; you can stick them onto any flat surface manually or by using a machine. There are also options for sunlight, weather, and scratch-resistant stickers, making them suitable for indoor and outdoor use. You can use die-cut stickers on virtually any smooth surface, including store windows, windshields, car bumpers, and more.

Make die-cut stickers using our free design tool or just upload your artwork and get free proofing from our prepress professionals. If you don't need a custom shape, we also have ready-to-use standard die-cut shapes, including rectangle, square, circle, and oval.

Here at PrintRunner, our die-cut sticker printing is available in a roll form. You have the option to choose the materials, such as plastic/film for superior water resistance or paper for better writability. For finishing, we offer gloss indoor or matte laminate for extra protection and to enhance the look of your custom stickers. These materials are high quality and durable which means the stickers last for a long time. Start making your own die-cut stickers today!
Customize Your Die-Cut Stickers Using Our Product Calculator
With the help of our product calculator, you can easily customize the specifications of your die-cut stickers based on your needs and preferences. Here are some useful reminders when creating your stickers:

Choose the Right Sticker Format
The first thing that you need to do is to choose the right sticker format. Although there may be some variations in the customization options that are offered in roll and cut-to-size stickers, choosing one over the other is mainly based on application. Roll format is more suitable for producing a large volume of stickers. Stickers in this format can be applied using most standard label dispensers. Cut-to-size format, on the other hand, is better if you only require a small number of die-cut stickers.

Set the Dimensions
Both roll and cut-to-size die-cut stickers are available in custom sizes starting from 0.5" x 0.5" and 2" x 2" respectively. When picking the dimensions of your sticker, it's best to consider its purpose. Are you going to use it as a handout or for product packaging? What are the things that you need to incorporate in your sticker design? Knowing these things can help you make a better decision.

Pick Your Preferred Shape
Our die-cut stickers are available in standard shapes such as oval, circle, rectangle, and square. If you want to customize the shape of your sticker, choose the roll format. Similar to size, you have to consider the purpose of your die-cut stickers in order to pick the right shape. Some shapes may look better, for example, on specific product packaging like bottles and boxes.

Indoor & Outdoor Materials
The materials used in creating our die-cut stickers are guaranteed durable and high-quality. However, not all are suitable for both indoor and outdoor applications. Materials such as BOPP and white vinyl are water and oil-resistant, so they are suitable outdoor use. Other materials such as white premium sticker paper and textured paper do not repel water so these are ideal for indoor applications.

Premium Coatings
Choose the coating that works best with your sticker design and colors. Gloss lamination can make bold colors look more vibrant while matte can result in a more subdued or muted effect. Regardless of your choice, the coating can add another layer of protection to your sticker and complement the aesthetics of your sticker design.
Related Articles
Die Cut Stickers vs. Kiss Cut Stickers: What's the Difference?
Easy-to-Personalize Stickers
Question and Answer
What's the minimum quantity required to order your die-cut stickers?
You can order as few as 25 pieces on cut-to-size stickers. When it comes to roll stickers, the minimum order quantity is 250 pieces.

What's the standard printing time for your premium die-cut stickers?
Standard turnaround time for roll die-cut stickers is 6 business days. For our cut-to-size sticker format, the standard printing time is 8 business days, but it can be expedited to 2 or 4 business days for an extra charge.

Can I upload my own sticker design?
Yes, you can. Just select Upload My Own Artwork in the product calculator.

Please take note of our file specification and other guidelines that can be found here.
Download Blank Print Templates
Set up your print file with correct trim and folding lines by downloading a blank template for your preferred design software. 
Rated

3

out of

5
by
robf
from
.
They look great. Fast shipping and production. My only complaint is that they are too thin
Date published: 2021-08-21
Rated

2

out of

5
by
scssi
from
Poor Quality
I've had to order these 3 different times, and not as a re-order, because every time they mess something up. There is always a white outline around the entire sticker, which I don't like aesthetically. And this last time, I trusted them to center the logo and it was all printed to the left, it looked terrible. Thin stickers, and not very glossy. You get what you pay for.
Date published: 2022-05-12
Rated

2

out of

5
by
Pam G
from
Print quality not bad but...
Like others, I was a bit taken aback by the label quality. I definitely expected something thicker and with more gloss. I was bargain shopping, and did not realize there were more options. In all honestly, I might not have ordered if had chosen the right stock, as it was not a better deal at all. It took 13 days from the time of order to delivery.
Date published: 2022-03-28
Rated

2

out of

5
by
Joe Lucas
from
Die cut sticker
I like the sticker but it is not die cut I was looking for a phone number to call somebody. So if somebody could look into it clearly says dicot and they're clearly a square.
Date published: 2022-03-28
Rated

2

out of

5
by
contentsticks333
from
Not What I Expected
Huge white border around the stickers. My logo is a round blue circle. I ordered the circle type of stickers. Not sure why the border is necessary, as their support team told me afterwards it's necessary to have a border. And they told me afterwards I can change the border to be the same color as the logo. I didn't see this option when placing the order. I now have a batch of stickers I won't be using and I will keep seeking a company to make my branded merchandise.
Date published: 2021-06-21