Advertising Flyers
The Advantages of Using Flyers for Advertising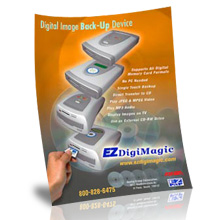 One of the most versatile and affordable types of promotional tools are flyers which you can use for almost any purpose. With these lightweight, easy-to-design, and affordable items, you could grab the chance of being noticed by your potential customers or clients and send out the right message about your business. You just need to know how to make your set work for you and what the ideal things to do for these to be more effective.
For you to come up with the ideal
advertising flyers
, you must first know what these can do for you. Here's a quick guide on the advantages that you can get from using these items:


Provides a better avenue in marketing your business. With these print materials, you are not only being able to use materials that can help you promote your business. You are also grabbing the chance of letting of them know your business in a much better way. These tools are easy to take anywhere which can be convenient for you and your customer. You can give these out on any area and any time of the day. Just make sure that people would notice you for them to grab a copy.


Offers savings on your budget. Unlike other advertising materials that can take off loads of cash from your budget, flyers need not cost as much. There are online printing companies that could give you the best deals for your flyer printing needs. You could even find some with design and added services that fit your project, just like PrintRunner. Take time to look at our offers and know the savings you can earn.


Reaches more people and customers. You can reach more people than what other affordable advertising tools can offer. Since you can print a lot of copies, you are able to share your items to those whom may not notice you before. This is a greater moment for you to be able to send out the right message and let others know what you have to offer.
With these simple ideas, you can already imagine what flyers can do for your business. Make sure to wisely invest on your set and give these out to the right people for you to gain the goals that you want.