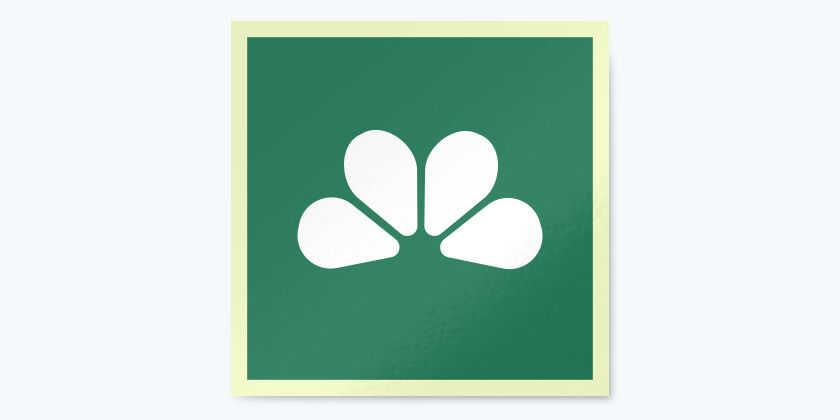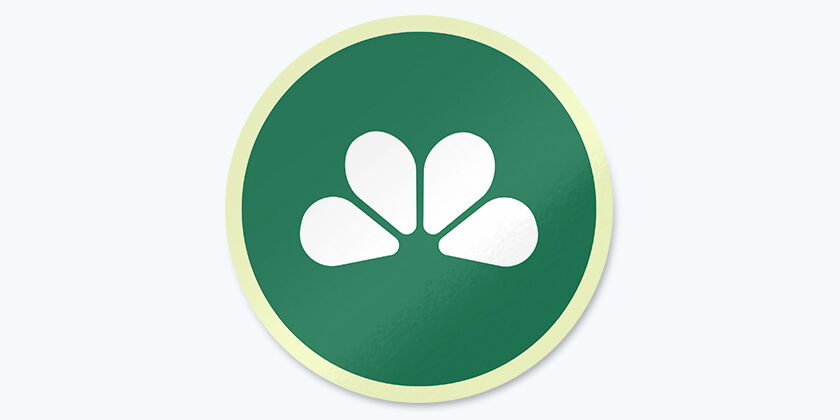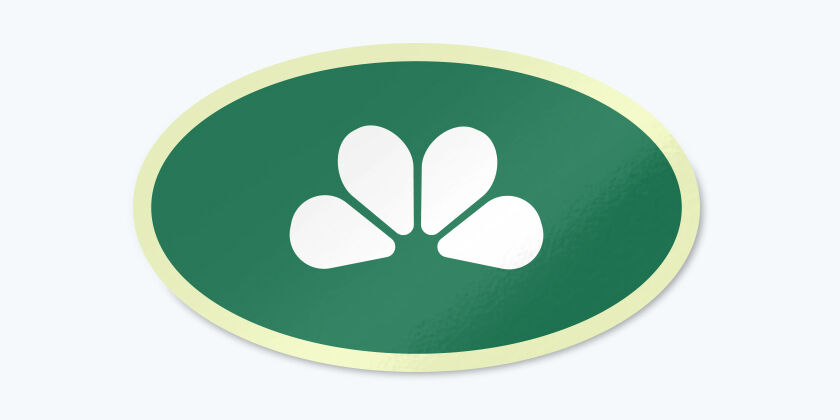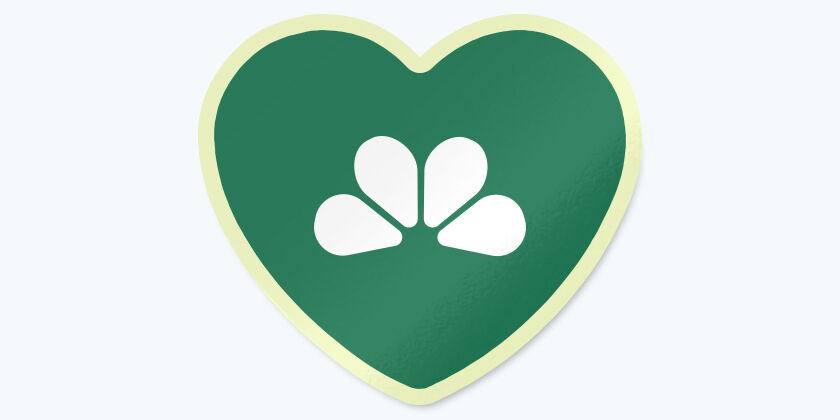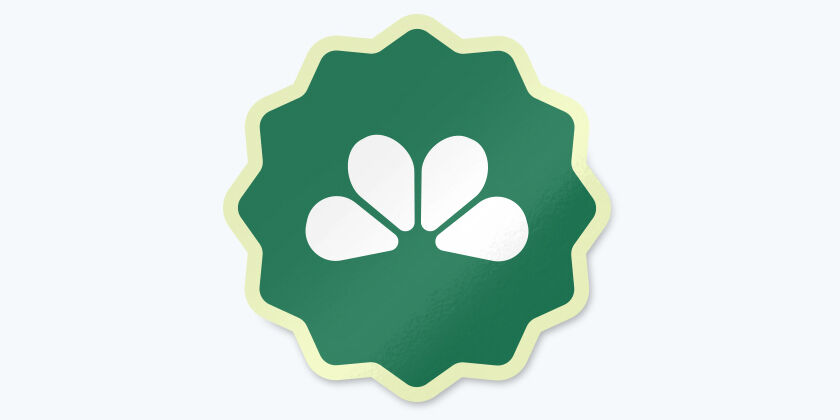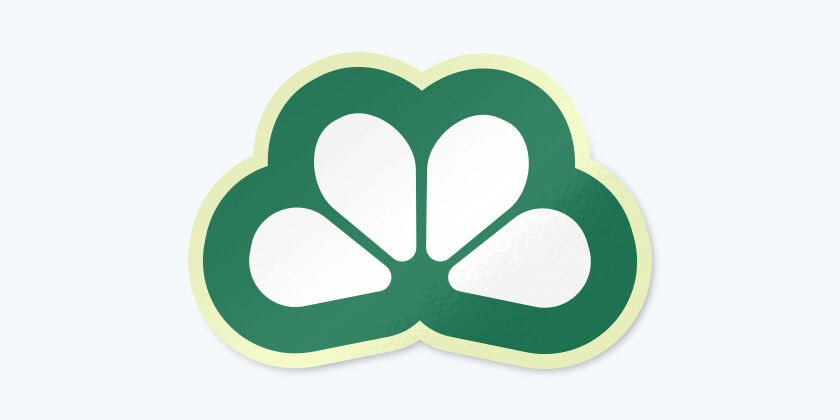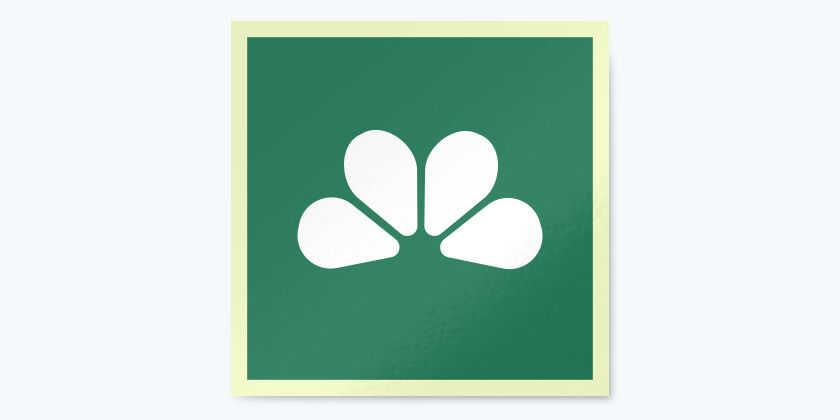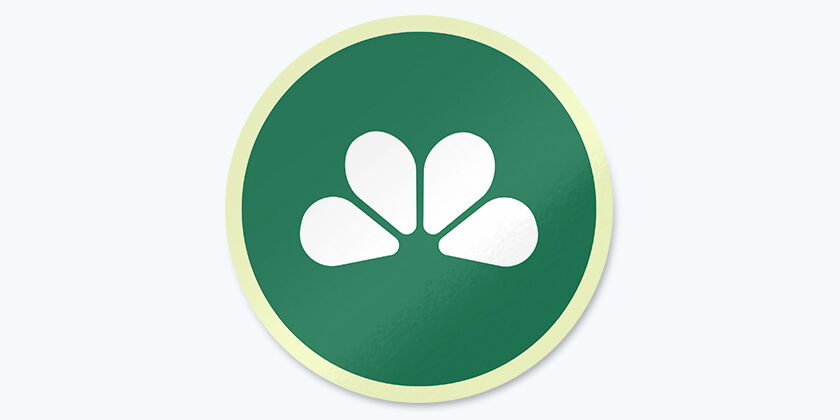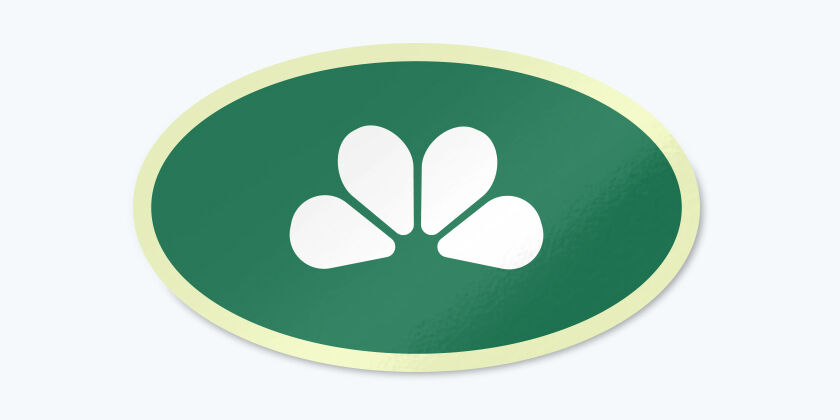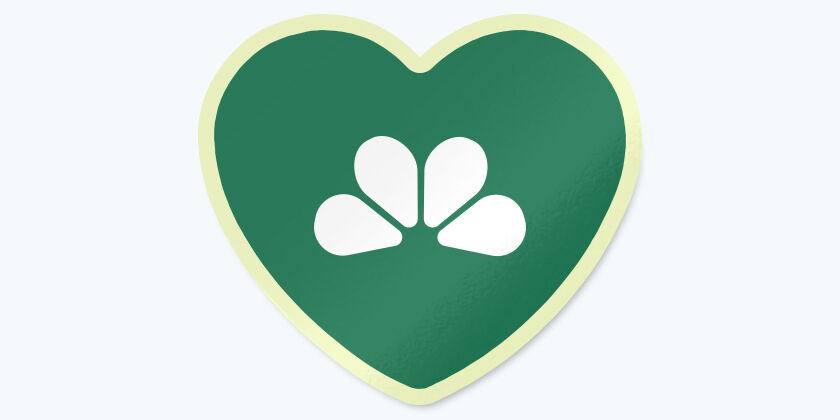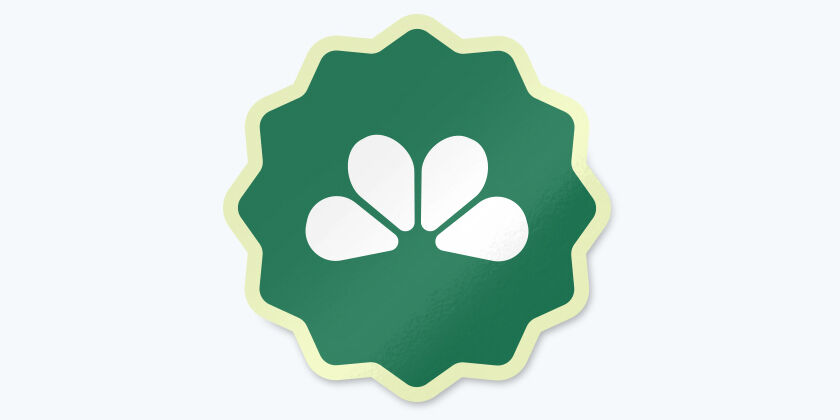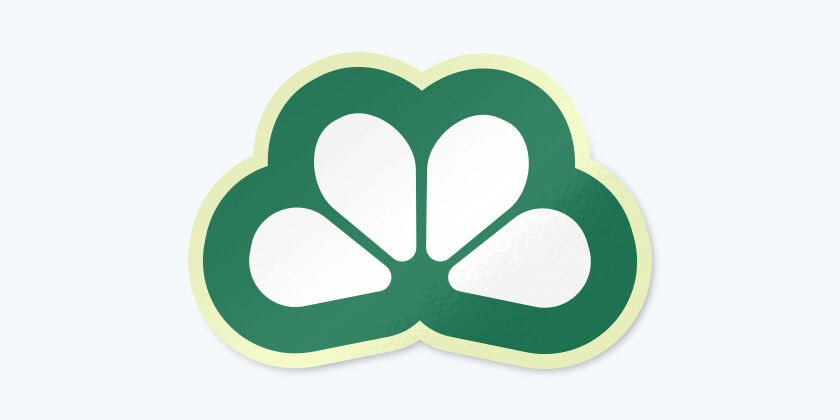 Promote your business without breaking the bank
Roll, cut-to-size, & sheets

Matte or gloss coating

Available in custom shapes

Choose from a variety of sticker materials
Product Features
Great Quality

Sticks on any surface

Fade Resistant

Roll & Cut-to-Size

Bend and Peel Backing

Custom Size
Custom Business Stickers for Any Industry
Stickers are one of the most versatile printed tools you can use for your business. Whether it's for branding or promotions, business stickers remain popular even in today's digital age.
Business sticker printing is a cost-effective way to advertise your products or services. Because stickers are easy to hand out and stick on any flat surface, they can be easily seen by thousands of potential customers. Here are more common uses for stickers:
Personalization.
Make your products or event giveaways instantly recognizable by applying
logo stickers
on them. At PrintRunner, you can choose from different materials and finishes to suit your merchandise. We offer refrigerator-safe and waterproof stickers, weatherproof vinyl, and a variety of indoor sticker paper to choose from.
Giveaways.
Print
promotional stickers
as freebies with customer purchases or just give them away at events. People enjoy free stickers and will gladly use them if it shows a quirky design or message they can relate to – take
bumper stickers
for instance!
Day-to-day operations.
From event invites, business presentations, to asset management, businesses always have a reason to benefit from sticker printing.
Business cards.
Get creative and introduce yourself with stickers. Instead of the usual card information, try printing your brand hashtag and include your social media handles. Print business stickers with us today. Order from PrintRunner and we can get your stickers ready in just one (1) business day! Complete your order before 5 p.m. PT from Monday to Friday, and we'll have it ready for pick up or shipping by 6 p.m. PT the next business day.
Enjoy free shipping and discounts on qualified orders.
---
Custom Business Sticker Printing Tips
At PrintRunner, you can print business stickers in a wide range of types and materials to suit your need. Here are some design and printing tips to help you customize your stickers.
Know your sticker format.
We offer three (3) types of stickers: cut-to-size, roll, and sheets. They're different not just in application but also in sticker materials.
Cut-to-size business stickers are individually cut to make them easy to hand out to in-store customers. These are printed on our best-selling indoor sticker paper and waterproof vinyl sticker.
Roll stickers are printed on a roll that make them easy to apply especially with the help of a roll dispenser. These are printed on sticker paper, biaxially-oriented polypropylene (BOPP), white vinyl, and textured paper.
Sticker sheets let you print the same design or a variety on each sheet. We cut through the sticker and not through the backing, so you can peel the stickers individually from the sheet. These are printed on white paper sticker which is suitable for indoor use.
Put fun in your branding using custom shapes.
Design your stickers any way you want
—in a shape that complements your brand. Selling tacos? Use a half-circle to show that you're selling these tasty snacks. Or a leaf shape to let customers know that your product is natural and organic. To use a leaf, half-circle, or any special shapes in your design, choose Custom Shapes from the dropdown options and upload your artwork.
Finish off with the right coating.
Matte and gloss coating not only add extra protection, but they also elevate your design and set the tone of your brand.
Gloss creates a reflective shine and makes colors look more vivid. If your sticker is all about images and graphic detail, go for gloss coating.
Matte has a soft, muted effect on your design. It does not reflect the light, which makes it suitable for text-heavy designs or elegant, minimalist brands.
Get started by uploading your design or create one using our online design tool. We can also check your file for any printing guideline errors, free of charge.
---
Custom Business Stickers FAQ
How many business stickers can I order?
You can order as few as 25 stickers or as much as 100,000 pieces. Just select your preferred size, quantity, and material and you'll see the estimated cost of your order at the bottom of the calculator.
How much does it cost to print stickers?
500 pieces of 2" x 2" stickers printed in glossy sticker paper costs only 5¢ per piece. If you order 1,000 pieces, the price lowers to 3¢. With vinyl sticker material, the price changes to 7¢ each.

The more stickers you order, the lower the cost per unit, but the price also depends on your sticker size, quantity, and material. You can use the order calculator to check the estimated price after you have selected your product specifications.
Can I make stickers with custom shapes?
Yes, you can upload any design and we'll trim the sides of your sticker according to its shape. This option is available for cut-to-size and roll sticker formats. Select this option in the order calculator, then choose the Custom option under the Shape dropdown.
How many business stickers will fit in a sheet?
This depends on the sticker size you choose. The bigger the size, the less stickers there are per sheet. Our largest size is 5" x 4" and fits 4 stickers, and our smallest size 2.685" x 1" prints 30 pieces per sheet.
Do you offer sticker templates?
Yes, we offer blank guideline templates that you can use with your preferred design software like Adobe Photoshop, Adobe InDesign, Adobe Illustrator, and Microsoft Publisher. You can find them below the order calculator in the Templates tab. Just choose and download your preferred label size from the list.
I already have a print-ready design for my business stickers. In what format should I upload it?
Our preferred file format is PDF, but you can send in your design as a JPG, JPEG, PSD, PNG, TIF, TIFF, EPS, AI, Publisher, DOCX, DOC, XLS, XLSX, PPT, PPTX, TXT, or CSV file as well. Make sure to keep the file size below 100 MB, the artwork must be in CMYK and with a minimum resolution of 300 dpi. You may visit our File Specifications page to learn more.
How do I get my design proofed for free?
OFree proofing is a service we offer to all customers. Just tick the box before checkout so we can send you a PDF file. If you chose to avail this service, you are required to approve the proof before we proceed with printing.
How soon can I receive my custom business stickers?
The print turnaround time depends on the sticker format and quantity. For instance, the standard turnaround for 250 pieces of custom stickers in roll format is 6 business days, but there is an option to expedite it to 2 business days. Meanwhile, the same quantity in cut-to-size format only takes 3 business days, and it can be further shortened to 24 hours.

Take note that our turnaround period does not cover weekends, holidays, and delivery. You may check the estimate shipping date in the order calculator.
Can I get free sticker samples?
Yes, you may request a free sample kit before you place an order. This includes our bestselling print products apart from stickers such as business cards, postcards, and brochures, as well as a swatch kit of our paper stocks and coatings and a guide on our sizing and folding options.
Download Blank Print Templates
Set up your print file with correct trim and folding lines by downloading a blank template for your preferred design software. 
Rated

5

out of

5
by
Handbasket co
from
Looks great!
These printed beautifully. They are exactly as ordered (except we tried to make them a Tiny bit bigger than the 'safety cutoff' and they wouldn't do it. That's ok.)
Date published: 2021-01-28
Rated

5

out of

5
by
rebeccag1998
from
amazing!
i ordered small square stickers for my homemade dog & cat treats. i love the stickers! i've been packing them with my treat packaging.
Date published: 2020-05-11
Rated

5

out of

5
by
Daryl A
from
Very nice stickers!
I was thoroughly delighted with the quality of the oval vinyl full color stickers. They are very nice, the print quality is very clear and they are easy to distribute and peel. They look like they will hold up very well, and my customers will be delighted to receive our branded stickers to show their support.
Date published: 2020-04-18
Rated

5

out of

5
by
The NC Lux
from
AWESOME QUALITY 5 Stars
I am a brand ambassador for a global company and during this change in society of visiting business my corporate team challenged me to be innovative and think out the box for my community branding project. So I found this site on the internet and I am OVER JOYED about my new stickers.
Date published: 2020-03-18
Rated

5

out of

5
by
Gingergiddy
from
The ordering process is easy, and product arrived quickly!
Date published: 2020-01-14