Print Stickers Online
Why You Should Consider Printing Stickers Online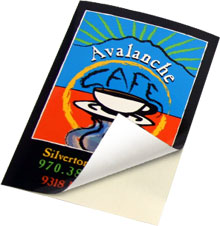 Printing stickers as a marketing tool for your business can be a wise strategy to be noticed by a larger crowd. As opposed to other advertising materials, stickers and decals can be stuck on almost anything. A creative sticker design can capture your audience's attention easily. All the more so if you put these stickers in a place that is easily noticed by a lot of people. These reasons make stickers a good investment if well executed.
There are a lot of methods that you can use
sticker printing
. You can do the printing by yourself, go to traditional printing stores, or print your stickers online. Each have their own pros and cons. However, online printing is the best option and here are some reasons why:
Affordability.
More often than not, online printing stores have cheaper prices than traditional ones. There are a lot of expenses in brick and mortar companies in contrast to online stores having only a website instead of a physical store to maintain. Because of that, online printing companies can decrease the markup on their products and services, making them cheaper. This is very practical for customers ordering large quantities.
Choices.
One quick google search on online printing would yield a lot of available online printing store that you can choose from. Some of them offers a variety of products while others specialize on a specific type of product. Instead of having limited options on printing due to proximity issues, you can choose whichever printing company you want online, wherever their physical stores may be. You can also check user reviews on each company so you can be assured of the quality of service they can provide.
Convenience.
Online printing companies are on your fingertips. Literally. You won't need to go to their physical stores because they don't have physical stores. You won't have to catch their store hours because their store hours is 24/7. You can interact with them at your own pace and choice of time. Plus, all the information on their products and services are already in their site. You don't need to wait for a store representative to tell you everything you need to know.
Customization.
With online printing, you have a variety of options that you can specify in customizing your stickers. You can choose the measurements of your stickers as well as the paper material where it is printed. Other options include the colors, quantity, shipping provider and turnaround time. Templates are also available in some online printing websites. Aside from online design options, you can also upload your own file.
Timeliness.
In relation to customization, you can specify the turnaround time in online printing. Turnaround time refers to the time when your printed items are ready to be shipped. This is convenient whenever you have a deadline that you need to meet.
Each printing method has their own advantages and disadvantages. We hope that the reasons we stated above convinced you to consider printing your stickers and other promotional materials using online printing companies. Give it a try and see the difference.