Print Custom Stickers
Quick Ideas to Remember on Custom Stickers Printing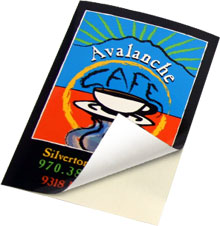 You might have already heard about custom stickers being given out by businesses as their marketing tools. This is common and can be effective since the materials are creatively designed convincing people to stick them up. By doing so, you are getting a better chance of higher brand exposure. The only challenging part is producing these the right way.
Now if you're thinking about the right way to make a sticker set, then the answer here can be found with the
full color sticker printing
service that you'll be using. You should be able to match the design and production for the decals to be at their best.
Since printing can be tricky with the offers nowadays, it would be best to always consider the following tips:


Use the required file format for your project. Before starting with the design, take a good look at the format of the file and other details that the online printing company requires. Make sure to use these on your work to avoid technical issues when it's time for printing. You might also want to use the templates offered by store for your work to be more convenient and compatible with the printing service.


Choose the appropriate printing options. It can be tricky to select the specifications especially when the online printing company has a lot to offer. Still, you need to be careful so you won't end up on the wrong choices. Take time to understand the printing options and choose the specs that you know will bring out the best in your tools.


Check for print samples or proof of your work. To be sure that the online printing company can handle the job, ask for print samples. If these won't be provided, then request for a proofed version of your work. In this way, you can have a better view on how your set would look like when produced.
Remember that producing custom stickers online is not a tough job as long as you are with the right printing store. Take time in choosing the shop and you might just get lucky with the deal that would be offered for you. Your printed stickers could also be as impressive and effective as you want these to be.