Wholesale Stickers
When to Go Bulk for Your Stickers Printing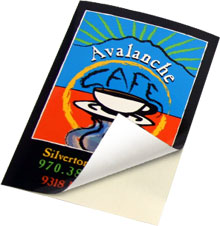 Printing stickers for your business promotion is a wise move to reach more people and at the same time, save on your marketing costs. These creative tools are easy and convenient to produce making you save on time. Plus, you can get a great deal on the printing if you've found an online printing company that will provide the best value.
Yet when thinking about the number of decals that you should create, you should take a second look at your needs first and determine if you really need to go for wholesale printing.
If you haven't decided yet or you're still confused if you should go for bulks, then here are some questions you should ask yourself. By giving the right answer, these can help you make up your mind:


What is the purpose of using stickers for your business?


Do you know where your target market is?


Have you considered the budget that you will use?


Is there a detailed plan for your sticker marketing?


Do you want to easily gain results from this strategy?
By assessing your needs and thinking about why you're using custom cheap stickers, you could easily picture if you need to go for
sticker printing
done in bulks or you can stick to a few numbers. Just remember that there are advantages and disadvantages when ordering promotional tools in huge sets so go with the best strategy. After all, it can be a bother when your marketing move and budget all go to waste, right?