Standout from all your other business competitors by using folded business cards. The paper fold makes this promotional material unique. Also because ofits fold, it is able to provide more space for additional details about your business. These characteristics make this card an effective way to make people remember your brand.
Here at PrintRunner, we offer folded business cards in 4" x 3.5" flat size or 2" x 3.5" folds to standard size. You can customize it using our color, paper, coating options. The coating options include matte aqueous and UV coating.
Your cardstock choice will complement the coating on your business card. The lightweight 13 pt. cardstock comes in matte to enrich the recycled material it's made of. The standard 14 pt. is easy to carry around yet made slightly thicker with gloss coating.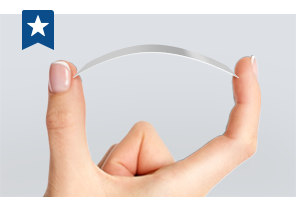 The 16 pt. cardstock carries the most premium and professional impression with its added weight. Apply matte for an elegant, luxurious look or gloss to give it a little more heft.
Quantity order is from 25 – 100,000 pieces that have turnaround time of as fast as the next business day up to 3 business days. You can also benefit from our free services such as file check and downloadable templates.
For more questions about these folded business cards, call us at 1-888-296-5760. You can also chat with us through the "Live Chat" button on the upper fight of this page. We are more than willing to assist you on your printing needs!