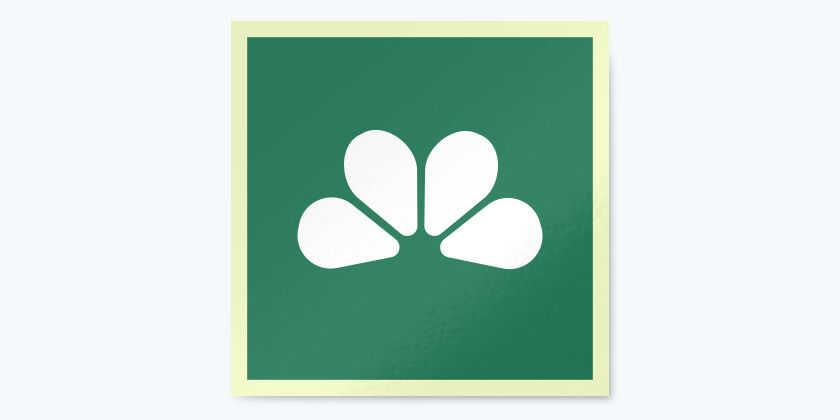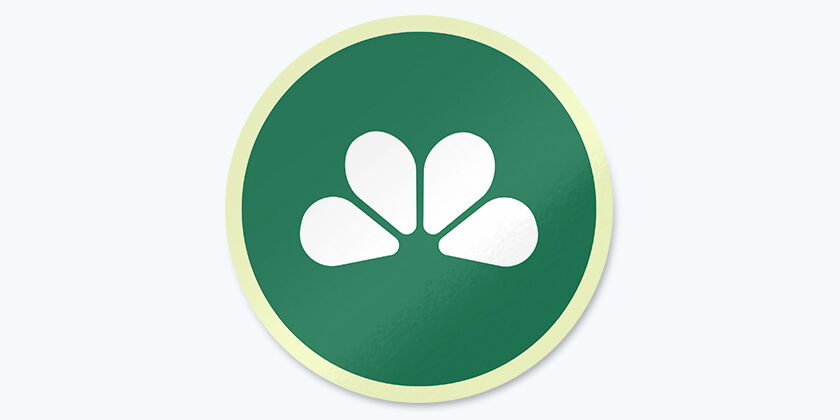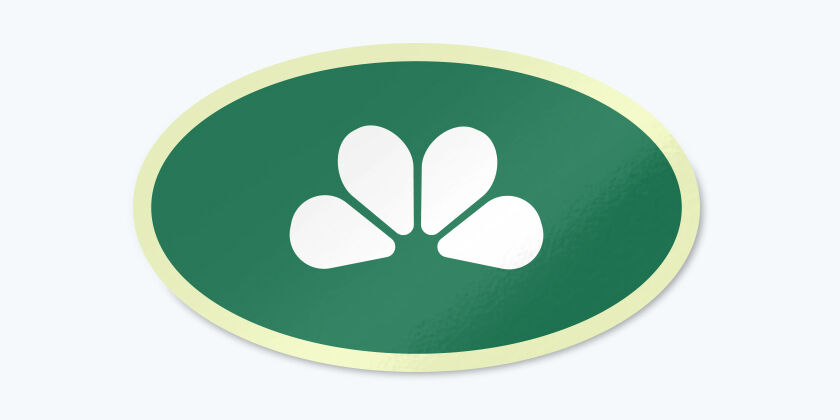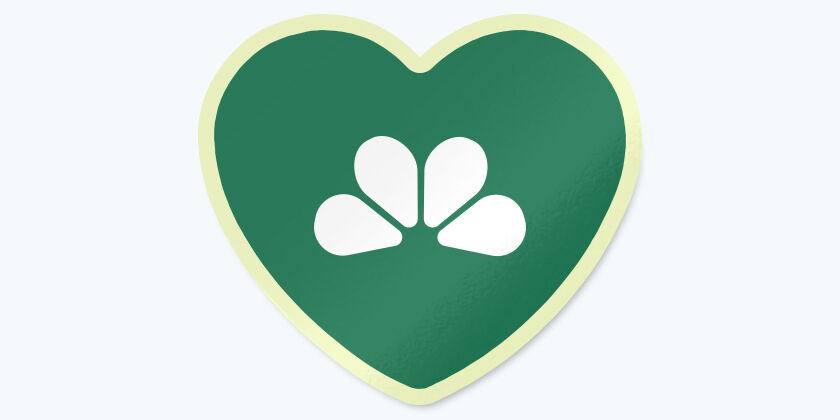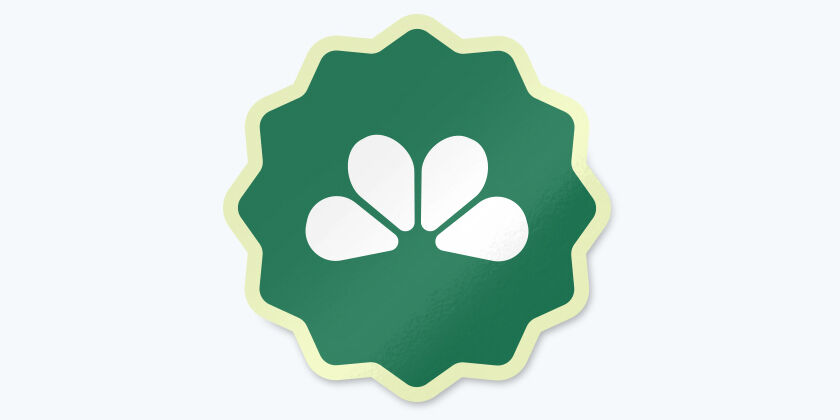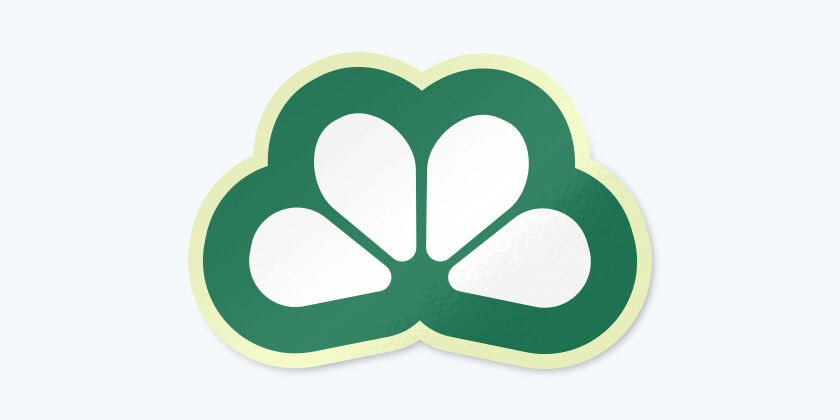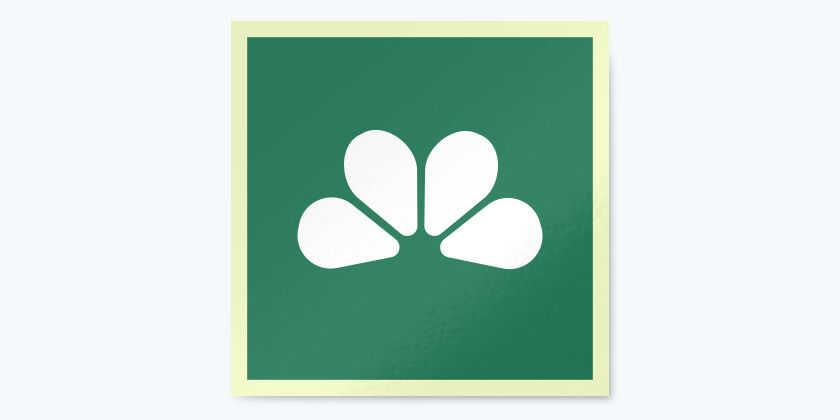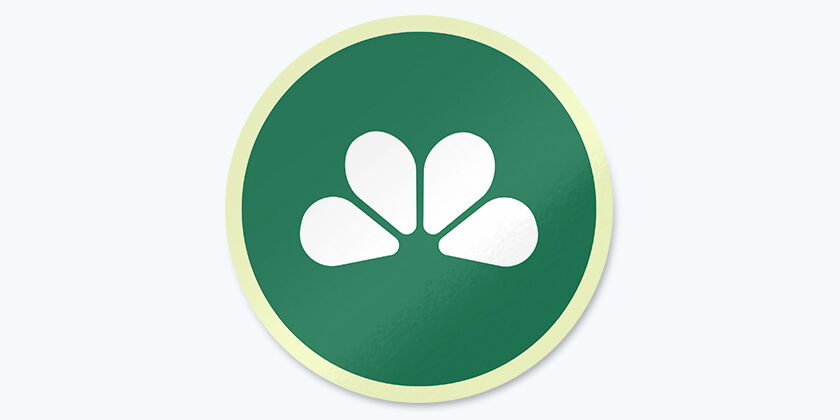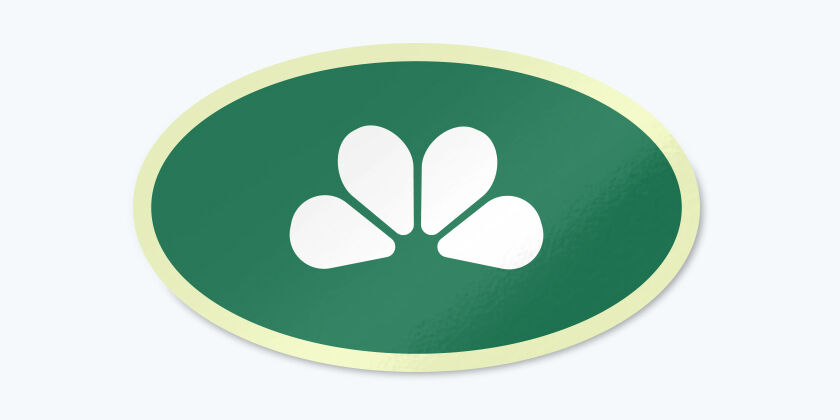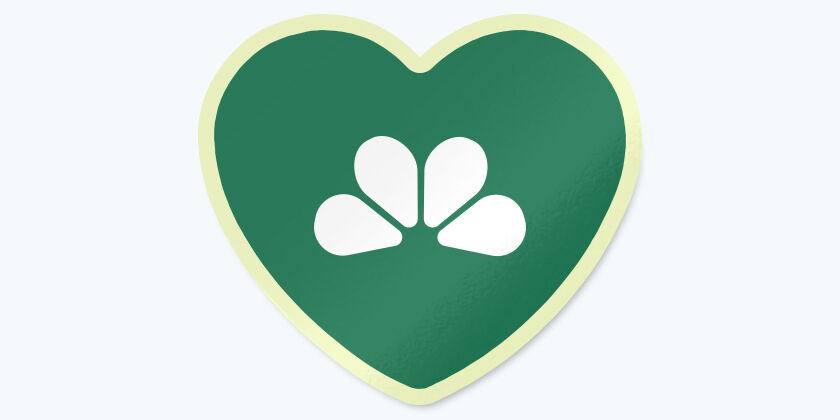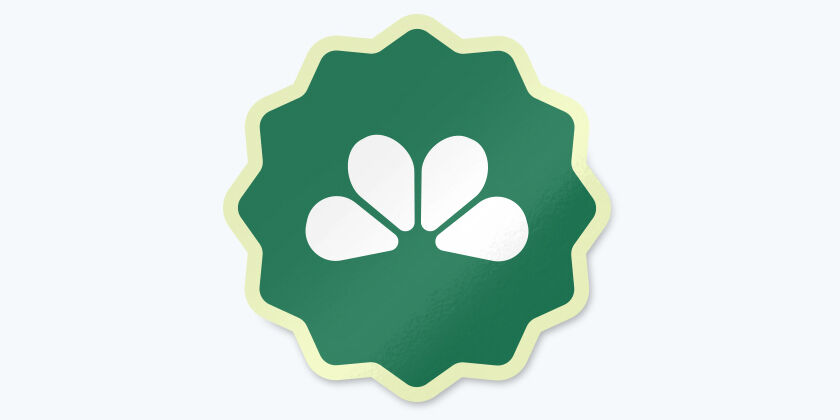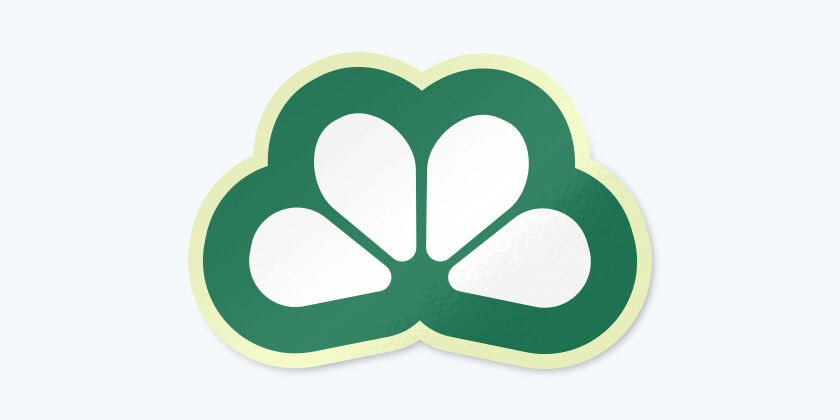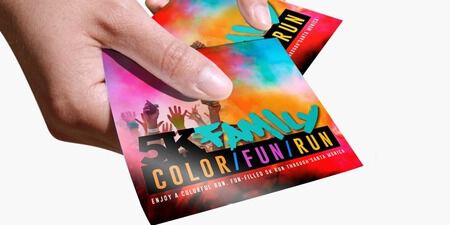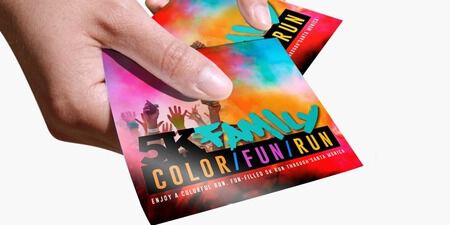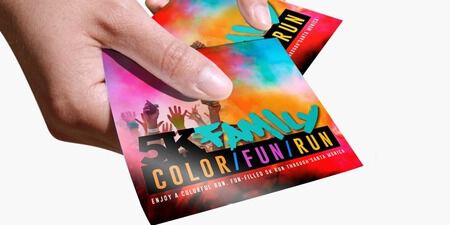 Increase brand awareness with these effective branding tools
Custom shapes for cut-to-size and rolls

Easy to design and apply on any surface

Ready to ship as soon as the next day
Product Features
Great Quality

Sticks on any surface

Fade Resistant

Roll & Cut-to-Size

Bend and Peel Backing

Custom Size
Promotional Stickers: Low-Cost Advertising Materials for Small Businesses
Promotional stickers are a great tool for small businesses to advertise their products and services. Stickers, unlike other marketing materials, are low-cost and are very easy to hand out. These can also be used to brand other marketing materials and applied as seals for packaging.
You can get your stickers in three (3) styles:
Cut-to-size stickers are individually cut and are designed for handing out. They have a bend-and-peel backing that lets you easily remove the stickers from the liners.
Roll stickers are placed on a 3" cylinder roll, which makes applying them to surfaces faster. These stickers are great for high-volume application. Use a sticker dispenser to make application a lot quicker.
Sticker sheets are a versatile way to print different designs on a single sheet. Create as many sticker styles as you want and use them in a variety of applications.
Custom Shapes to Increase Brand Awareness
Custom shapes help increase brand recall. According to the Journal of Consumer Research, the shape of a logo helps determine how a brand is perceived. You can never go wrong with a classic circle, but if you want to captivate a wider audience, go for interesting custom shapes.
Cut-to-size and roll stickers are available in custom shapes that draw the eye. When placing an order, select Custom shapes from the Shape dropdown. This allows you to create any sticker design that will help your brand gain more attention.
Personalize Your Promotional Stickers
PrintRunner offers several ways to personalize your promotional stickers. Here are the printing options that you need to know about:
Sticker Format
Pick your preferred format for your promotional stickers. Cut-to-size promotional stickers are printed on an adhesive paper or vinyl material. They are individually cut and suitable for handing out and for labeling a small number of items or merchandise. Roll promotional stickers are designed for hassle-free application. Since these stickers can fit into most standard label dispensers, they are easier and faster to apply. The sheet promotional sticker format, on the other hand, allows you to print several stickers with various designs on a standard sized 8.5" x 11" sheet.
Shape and Size
Each sticker format comes with corresponding shape and size options. Cut-to-size stickers, for example, are offered in three standard shapes: rectangle, circle, and oval. Once you have selected the shape of your promotional sticker, the product calculator will provide the sizes available for that specific shape. Custom shape is available in roll format while sticker sheets can have as many as 30 stickers or as few as 4 stickers in one sheet depending on the size of each sticker.
Material and Lamination
White premium sticker paper
is ideal for indoor application. It can be coated with gloss, matte, or high-gloss UV coating.
White vinyl
comes with a high-gloss finish that adds extra flair to your promotional stickers and protection from the sun's UV rays. It's also water-resistant, making it perfect for outdoor use.
BOPP
has clear, white, and metallic options. Made from polypropylene, this material is extremely resistant to moisture, oil and fatigue. Use this sticker material on products that need to be refrigerated or constantly exposed to water such as cosmetics and food.
Estate adhesive paper
is also offered in three (3) options: white vellum texture, white laid texture, and cream laid texture. Add matte coating to this material for better protection or leave it uncoated to get that naturally textured surface.
Color
Make your promotional stickers stand out either by going with a full-color or black and white design. Vibrant colors can make your stickers look lively and eye-catching while a black-and-white theme adds that classy and timeless aesthetic to your custom stickers.
Why Go to PrintRunner for Your Printing Needs
Pros in Printing
PrintRunner has 25 years of experience in the printing industry and has hundreds of thousands of orders completed under its belt. We always make sure that our customers are satisfied regardless of their order size.
Fast Printing Times
Whether you placed an order for large-format banners or small product labels, you can expect it to be ready for shipping in 3-6 business days. If that doesn't work for you, you can always expedite the printing process to 1-2 business days, but it will ultimately depend on the product that you order.
Product Selection
We offer a wide selection of print products that can cater to your every need including
custom stickers
,
labels
,
business cards
,
banners
,
posters
,
catalogs
,
brochures
, flyers,
dine-in menus
,
car magnets
,
hang tags
, and more.
Customer Support is Top Priority
You can always rely on our customer service team for any queries and concerns. Reach out to us via email: customercare@printrunner.com, phone: 1-888-296-5760, or through our Live Chat feature that you can easily find at the bottom right side of our website.
Comprehensive Guides and FAQs
Learn more about our accepted file formats, turnaround time, and other relevant topics through our comprehensive
Help Center
. Here you can also find frequently asked questions from our customers, glossary of print terms such as bleed and safe area, as well as video tutorials and other guides.
Free Blank Templates
We offer a broad collection of blank templates for our most popular products like brochures,
boxes
,
flyers
, labels, stickers, and more. Download these templates for FREE and edit them using any editing software such as Adobe Photoshop and Adobe Illustrator.
Online Design Tool
Don't have Adobe Photoshop or other editing software? That's no problem at all. Edit any of our design templates or create your own design using our
intuitive online design tool
. It has all the necessary features for customizing your design like cropping, inserting images or logos, adding shapes and lines, and adding text. You can even save any unfinished design under your account so you can work on it at a later time.
Promotional Sticker Printing FAQ
Can I apply these stickers on any surface?
Our promotional stickers use high-strength adhesive that can stick to any smooth surface. To guarantee that it won't easily peel, it's best to clean the surface first with soap and warm water and then wipe it with a clean cloth before actually applying the sticker.
Are the stickers suitable for outdoor exposure?
You can create promotional stickers that are ideal for outdoor application. These stickers use durable and water-resistant materials such as BOPP and white vinyl.
What is the minimum number required per order for your promotional stickers?
It depends on your selected sticker format. For cut-to-size promotional stickers, the lowest quantity that you can order is 25 pieces. The minimum order required for roll stickers, on the other hand, is 250 pieces. When it comes to promotional sticker sheets, a minimum of 25 sheets is required.
How long will it take to print my promotional stickers in sheet format?
The standard turnaround time for promotional sheet stickers is 3 business days. You have the option to expedite the production to the next business day for a small fee.
Does printing turnaround include delivery time?
No, it doesn't. Printing time refers to how long we can prepare your order until it is ready for shipping. It does not include delivery transit, weekends, and holidays. If you want to know when you can expect your order, just select your preferred turnaround time in the product calculator and then provide your zip code to get the estimated shipping rates and time of arrival.
Download Blank Print Templates
Set up your print file with correct trim and folding lines by downloading a blank template for your preferred design software.