Silk Business Cards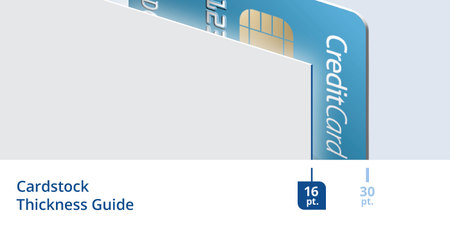 Present silk business cards for a luxurious impression
Various sizes available for your every need
Durable matte 16 pt. cardstock feels silky smooth
Spot UV finish sparkles against silky matte
Product Features
Great Quality

Fade Resistant
Water Resistant
How do you want to continue?

Design Your File Online from your desktop

You will receive a link to design your file online using the specifications you created here.
Link Sent
Check your inbox for the link so you can get started on your design project. Good luck!
Present an Elegant You With Silk Business Cards
Bring style, class, and sophistication to every introduction or meeting with silk business cards. Hand these to VIP clients or when you want to showcase your luxurious brand or services. When you print silk business cards, you are effectively saying that only the best and highest standards will do.
What Makes Silk Business Cards Special?
There are many reasons why silk laminated business cards should be your only choice:
Nine silk card sizes. Silk laminated cards aren't just available in standard 2" x 3.5" size, but also in a wide range of sizes from 1.5" x 3.5" to 3.5" x 4".
Extra durable. The cardstock is laminated with a thin layer of plastic, making it tear and water-resistant, so your card lasts longer.
Rounded corners. Add this for a stylish new look, and also to prevent snagging.
Spot UV. For an extra shine, add spot UV accents and watch your logos and contact details pop.
Start printing your silk business cards today. Upload your artwork to our website or download our free templates.
Guidelines for Setting Up Your Artwork for Spot UV Printing
To set up your file for spot uv printing, follow these important steps:
Your file should contain two layers.

One layer contains your artwork in CMYK
Another layer to show where the spot uv will be applied

The artwork and spot UV layers should align properly.
Use 100% K or black to elements for spot uv, and 0% K where spot uv is not applied.
Minimum font size is 8 pts.
Minimum strokes or borders should be 1.5 pts. thick.
Download our free file template.
If you need help setting up your file, call our customer service at 888-296-5760 or use our Live Chat.
What Stock is Used for Silk Business Card Printing?
Each silk business card is printed on 16 pt. cardstock.
16 pt. Glossy Cardstock
High-quality, durable stock
Silk laminate increases thickness to 18 pt.
Added thickness prevents folds and creases
Writability limited to some pens and permanent markers
Download Blank Silk Business Card Print Templates
Set up your print file with correct trim and folding lines by downloading a blank business card template for your preferred design software.
Reviews
5 Star

(5)

4 Star

(0)

3 Star

(1)

2 Star

(0)

1 Star

(2)
63%
of customers that buy this product give it a 4 or 5-Star rating.
July 26, 2022
by SuperDave
( OR )
"I was very impressed with the quality and looks. The spot UV definitely enhanced the appearance. I was glad to hand these out to my customers."
July 31, 2021
by Stringfellow Consulting
( OR )
"We were concerned that the Silk laminate might obscure our cards overall branding. It did not. In fact, the gorgeous finish enhances the branding 100%"
May 21, 2020
by Kelly in SF
( OR )
"I've been using Printrunner for 10+ years for stickers. When my company needed silk laminate business cards, these were the best price I found. I asked for a sample to be sent to me, and was impressed (I've seen some bad silk laminate). The cards turned out awesome! On my 3rd reorder. Heads up if you want a sample of the silk laminate, you need to call customer service directly as their silk laminate is not automatically sent out with sample packs. (Which is crazy to me.). Anyway, it took two tries for it to happen, but was worth the hassle to confirm the quality before ordering."
May 10, 2020
by logan1337
( OR )
"Expensive feel, great clarity, and good pricing. I recommend these."
February 12, 2020
by Micha
"I'm very pleased with the quality, price and turnaround!"