A quick look at the state of our environment today, and the daunting reality of global warming, sustainability is no longer just a necessity — it is our responsibility.
In 2017, the United States Environmental Protection Agency published its report on the National Overview: Facts and Figures on Materials, Wastes, and Recycling, which revealed the total generation of municipal solid waste (MSW), or trash, has reached a whopping 267.8 million tons. That is approximately 5.7 million tons more than the amount generated in 2015.
With all things considered, it is a no-brainer why recycling initiatives are at an all-time high, and efforts to explore sustainable materials are now embedded in manufacturer and consumer consciousness.
From Cork to QUEORK
Speaking of sustainable materials, we recently had the pleasure of connecting with QUEORK, a women-owned small business in New Orleans that designs and manufactures sustainable cork goods.
QUEORK was founded in 2012 by Amanda Dailey and Julie Araujo.
In a visit to Portugal, where Julie's family hails from, Amanda saw a belt made of cork and thought the material would make a great collar for her dog. Julie translated the material's (cork fabric) qualities, highlighting its water- and mildew-resistant features; perfect for Amanda's dog who loved to cool off in the water.
Unfortunately, they did not find a dog collar of any kind in Lisbon, so Amanda went on eBay and bought cork fabric.
"The only company that agreed to make the collar had a minimum of 500 and the rest is history," Amanda recalls of their beginnings.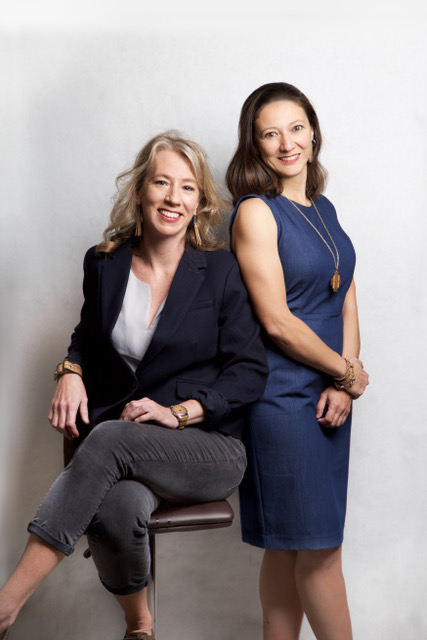 Amanda started doing small festivals in New Orleans where they both live and the quick success led to a store in the French Quarter. Julie, on the other hand, practices law full-time but speaks Portuguese which is critical in forming relationships with their suppliers in Portugal where 70% of the world's cork is harvested.
Material Spotlight
Without a doubt, cork offers the promise of material innovation where sustainability is concerned.
"Durable, lightweight, water and stain-resistant, hypoallergenic and mold resistant, antimicrobial, sustainable!" Amanda says of its unique qualities.
The cork tree, which is grown mostly in Spain and Portugal, is neither felled nor uprooted to obtain the cork. Instead, the material is harvested by stripping the bark and the tree is left to live and grow.
"The process of regrowth of its bark is second only to the rain forests in the amount of Co2 that is taken out of the air and so the harvesting is actually a critical process in preventing greenhouse gas effects on the earth," Amanda explains.
As for the manufacturing and production process, both the cork products and by-products can be easily recycled.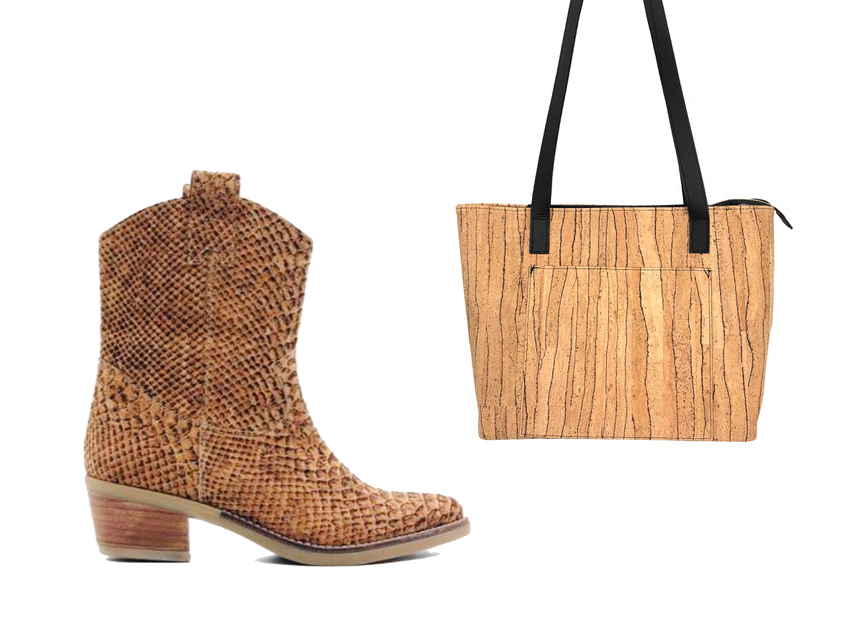 Curation Through Iteration
QUEORK's ideation and creation process is unique and sensible. They are motivated by client feedback which mainly comes from their store traffic in New Orleans.
"Because most people are traveling they usually have a lot to say about the shortcomings of what is available so we create a form and function based on the most popular suggestions."
Their team then creates iterations after testing in the stores. Since they manufacture most of their products in New Orleans, these iterations and small samples are easy to test.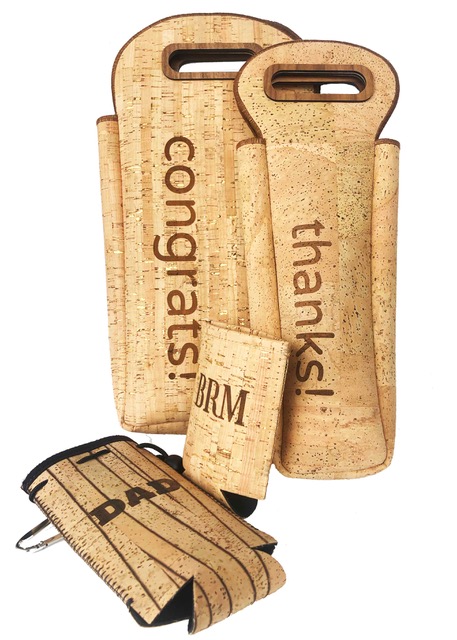 QUEORK has been around for almost 9 years, so what challenges have they faced and overcome along the way?
According to Amanda, the biggest black hole in the beginning was the "handyman" aspect when building out stores and starting their manufacturing. They were dependent on contractors and repairmen who, at several points in their development, were unfortunately unreliable.
"We learned to do so many things ourselves based on the fact that we had to open the next day or had to complete an order and a machine was down."
Over the years, QUEORK's unique business has attracted media and industry attention, but most importantly, recognition and support from their community.
"Probably the most well-known was an episode on CNBC's The Profit that aired in December of 2018.  We also have been chosen by Google as the Louisiana representatives for economic impact, and were named top female achievers by New Orleans Magazine."
S

upporting New Orlean's Youth
As if their sustainable cork products are not impressive enough, we soon found out about QUEORK's long-running efforts of training underserved New Orleans youth.  
When Amanda and Julie first started manufacturing their own products, they found themselves extremely in need of help, being new to the business themselves. They put ads out for people skilled in fit and finished manufacturing, but soon learned that most of the talents are from other countries.  
With time ticking fast, they needed to figure out how to train interested prospects with no budget to do so.  
"We managed to work out a program with a non-profit here in New Orleans called the Youth Empowerment Project who brought us talented, young (25 years old on average) New Orleans locals who were not given much opportunity by other employers."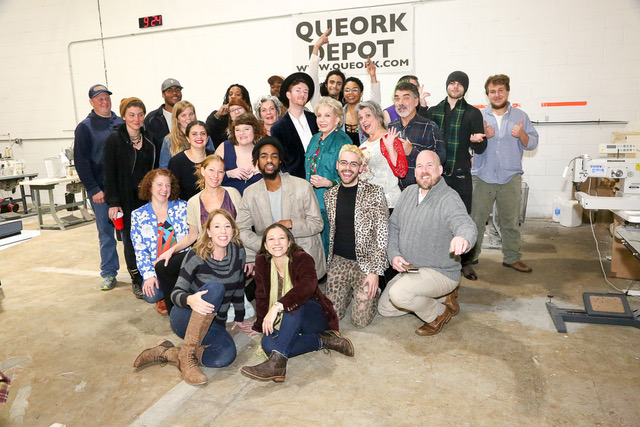 They have not stopped since. To date, QUEORK has hired 100% of their interns as full-time employees, who are some of the most talented artists in the United States today.
"Because we are small, all of them know how to operate and have mastered every type of machine we use and their skills are highly sought."
Story To-Go Through Hang Tags
Just like every aspect of this amazing brand, QUEORK's hang tags are, you guessed it, unique!
The hang tags complement the QUEORK experience, from the moment customers walk into their store until they leave.
"Our 'unique boutique' leaves everyone with a memorable experience and so we designed our hangtag program for our goods around those elements. When customers purchase Queork goods, they are taking a little bit of that experience with them."
More than the usual brand and product information, their custom hang tags are printed with a QR code which, when scanned, takes customers to QUEORK's "Our Story" page on their website.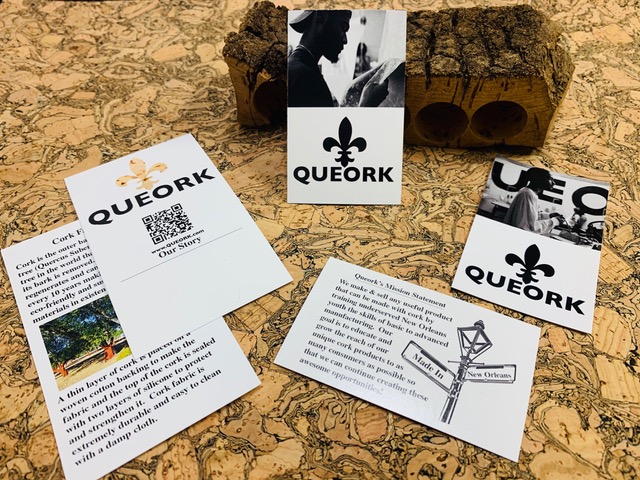 On the back of the main hang tag is a brief description of cork fabric and an image of where the cork is sourced from. They also printed a second label to showcase QUEORK's makers as well as their mission statement.  
 Happy to have printed their hang tags, we asked Amanda how their experience was with PrintRunner. She kept her feedback short and sweet!  
"Always fantastic, fast, and easy."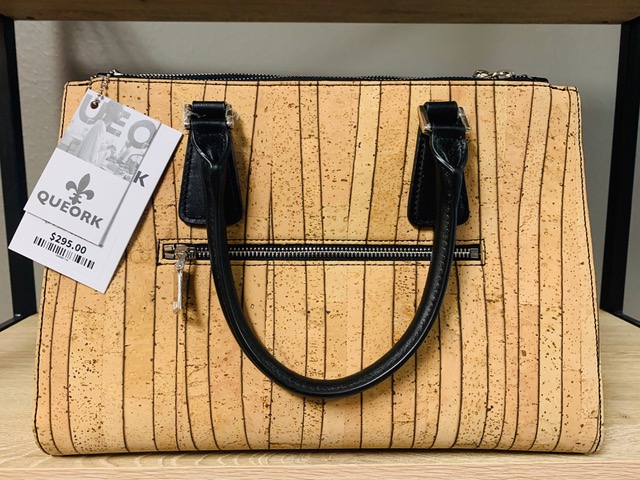 Do you want to know more about QUEORK?
Follow them on Facebook and Instagram.
How has PrintRunner helped you and your business? Send your story to community@printrunner.com.