Print is alive and well, as seen with the different poster ads displayed on walls of buildings. Their goal is to grab your attention, buy into whatever they are selling, and turn to into their customers. Some may succeed, while others get ignored. However, the print ads featured below are some of the wittiest, interesting, and most compelling print ads released. Check them out and see if you understand what they are trying to achieve through their words and images.
Playtex: Tattoo Boy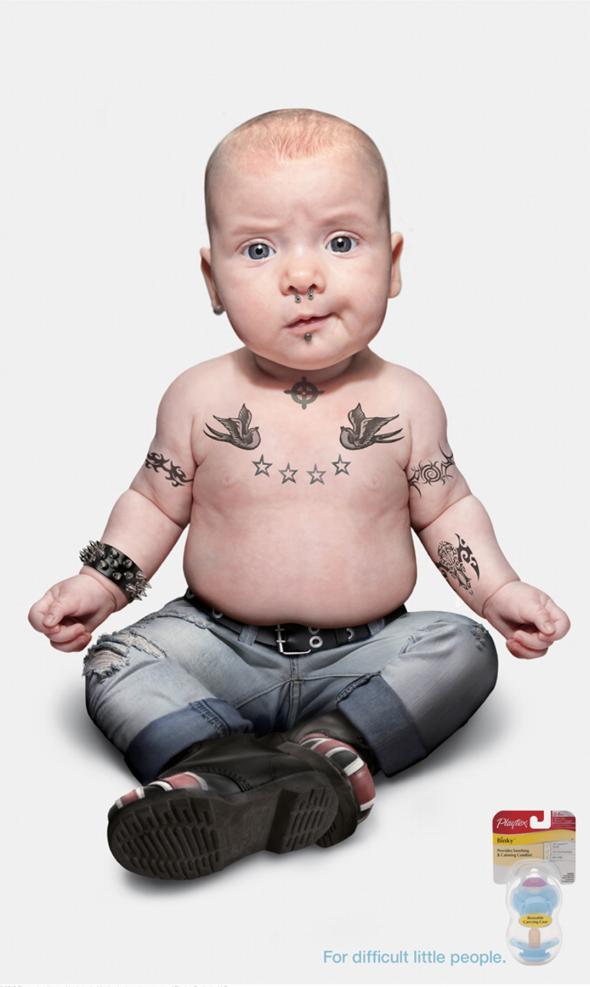 Parents would want the toughest and most dependable products to use for their infants. Playtex clearly expresses that sentiment in this ad.
Share Air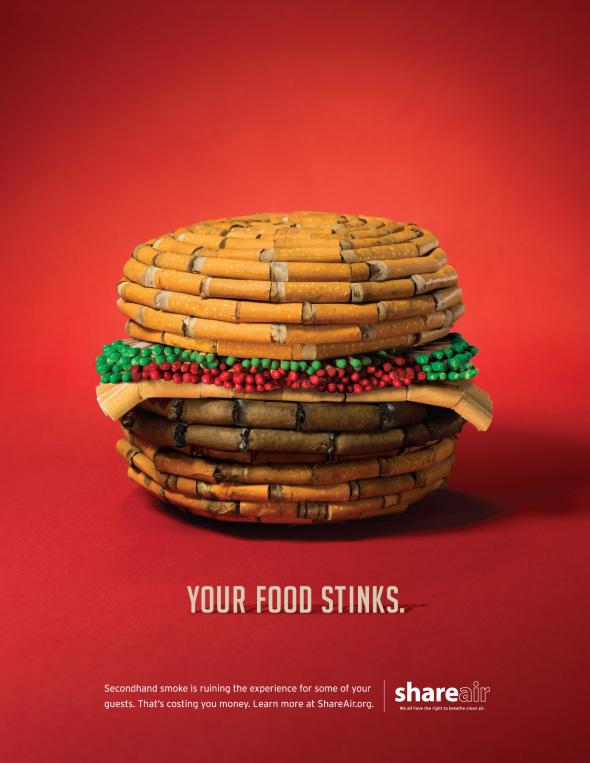 The message of the ad gets a boost from how the image of the burger is formed using cigarette butts and matches.
Hartstichting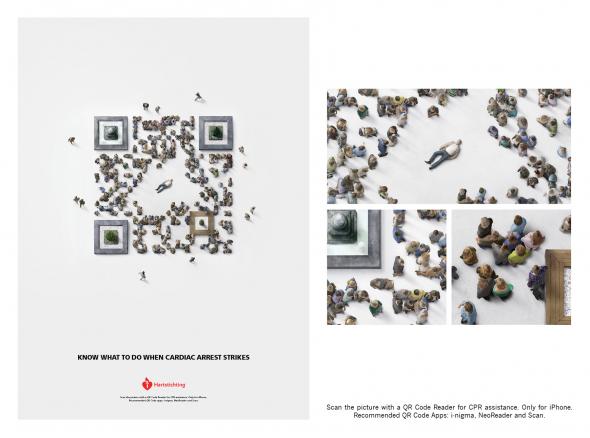 The Dutch Heart Foundation created a smartphone app that provide voice support for people performing CPR. This is useful to people who don't know what to do when their loved ones suffer from a heart attack. This thought is made even more striking by the QR code made up of people surrounding a person who just suffered a cardiac arrest, not knowing what to do.
3M Post-It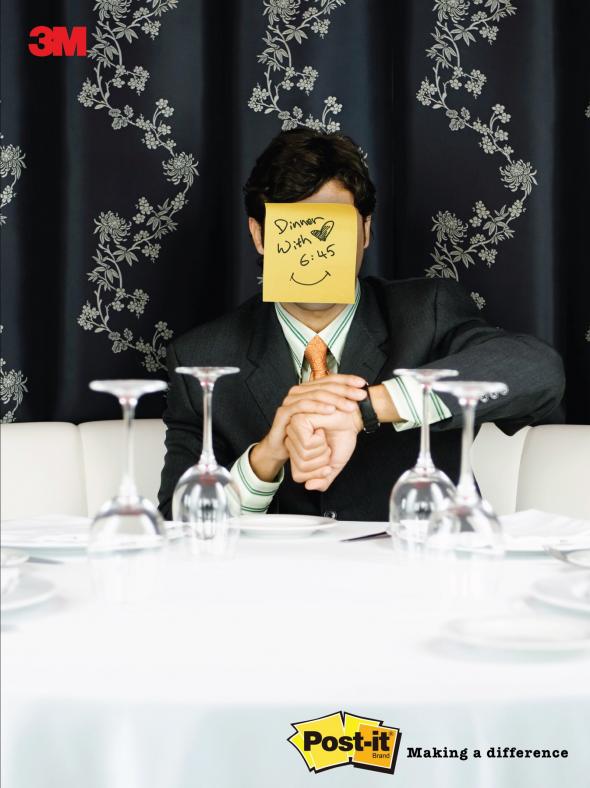 This ad reminds us of how important it is to list down our appointments and engagements so as not to forget about the people who matter in our lives.
Cape Argus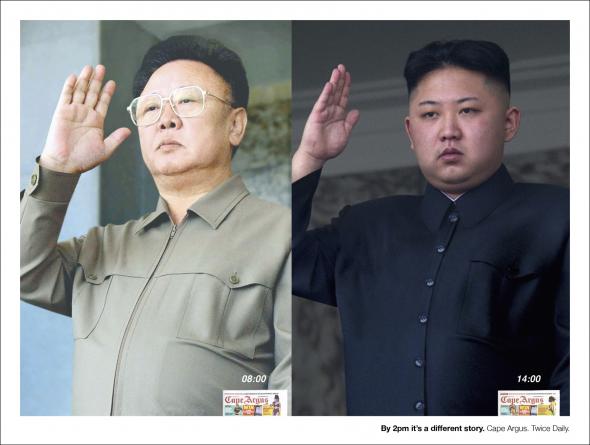 Although Kim Jong-un succeeded Kim Jong-il as the supreme leader of North Korea 11 days after the latter's death, the message is clear: there's a lot than can happen in between days, let alone a day. That's why Cape Argus prints out two versions of their spreadsheet in a day – one at 8 a.m. and another at 2 p.m.
The Cape Times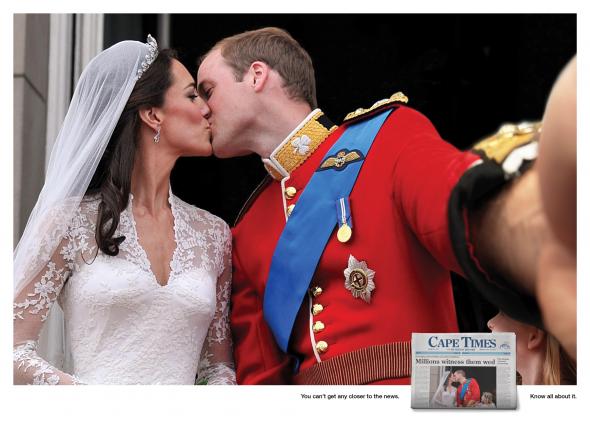 News brings you close to the current events. With Cape Times, it brings you even closer.
Nataraj Pencils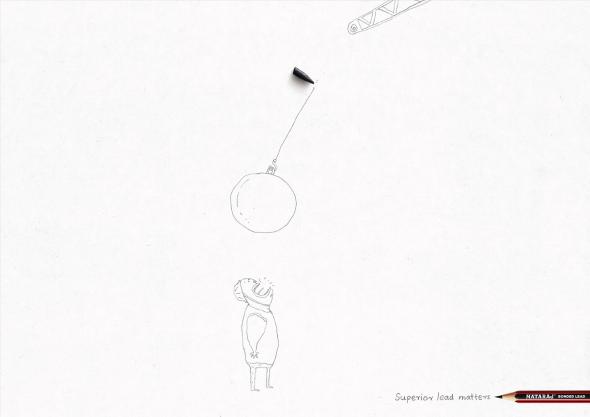 The funny ad showing the superior lead used on Nataraj Pencils proves that a product as simple and straightforward as a pencil can still make a great impression to people when advertised correctly.
Expedia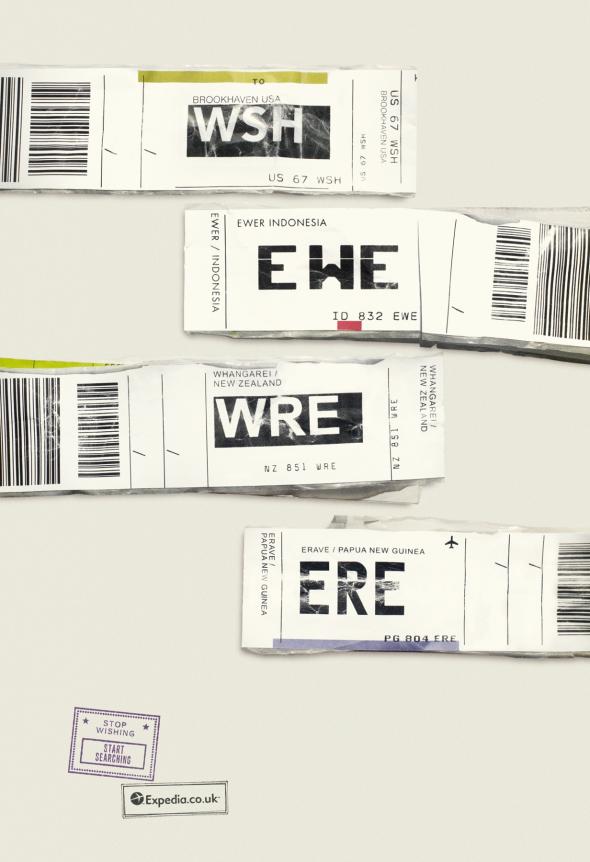 A simple message using the destination code printed on the luggage tickets is enough to book their flights now.
Maxam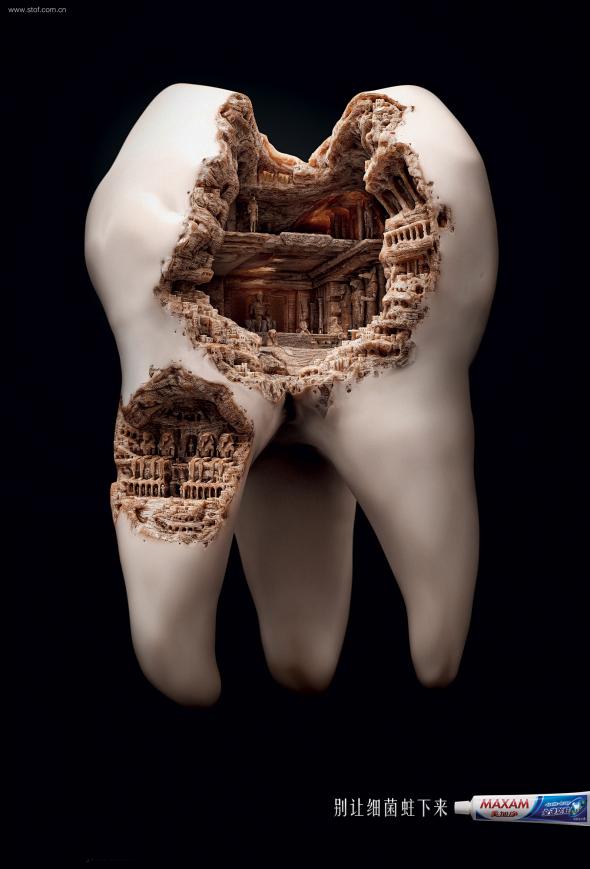 This ad by Maxam appeals to the pain receptors of every person. The fact that an image of a tooth decayed enough that germs have built a civilization it in should make everyone want to brush your teeth or rush to the dentist now.
The Bohan Annual Chili Cookoff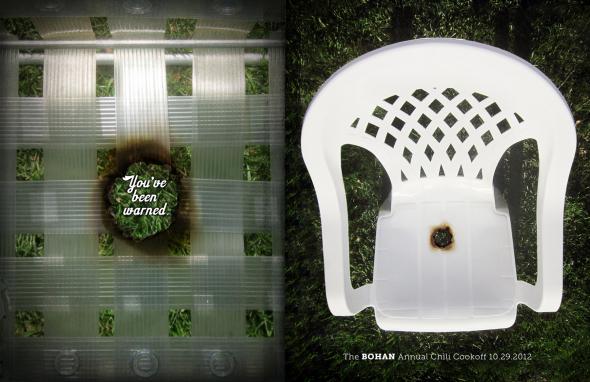 This funny ad shows that nothing goes in and out of your body hotter and spicier than chili. Question is, are you up for the challenge?
Yoga Shelter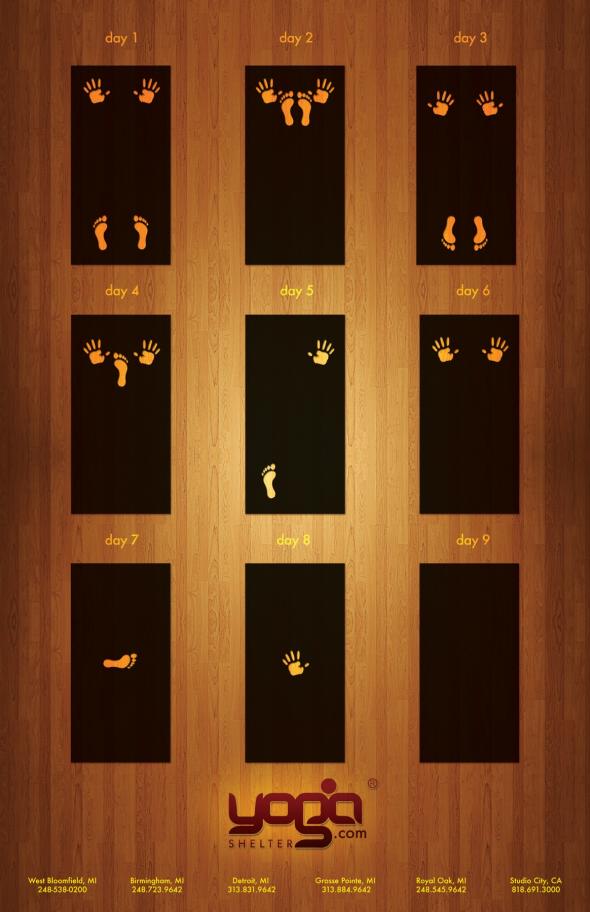 Practice yoga for nine days and achieve transcendence. At least that's what this hilarious ad is trying to say.
World for All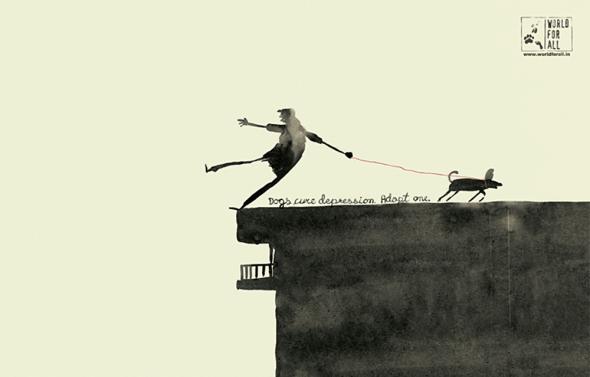 The heartfelt ad by World for All shows how adopting a dog can pull people out from depression and prevent them from committing suicide like jumping off a building.
NiQuitin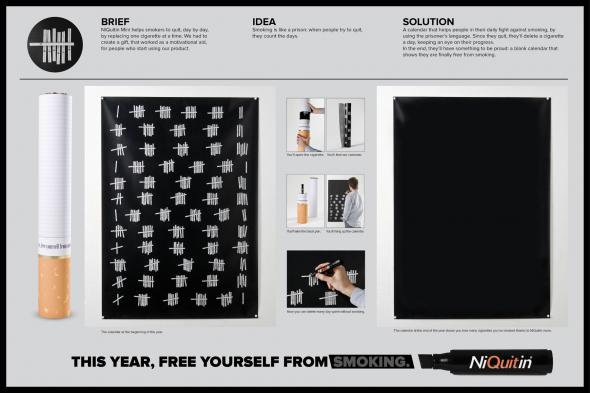 Another ad that calls to action. For those who promised to no longer smoke this 2013, NiQuitin sends out a calendar that numbers the days of the year in cigarette sticks. For every day that the person avoided smoking, he or she will mark out the stick using the black pen included in the package. The idea here is to emulate how prisoners feel inside a cell. Since smoking, as an addiction, is like a prison, people who try to quit tend to count the days they haven't smoked.
Mizuno Pro Runner 15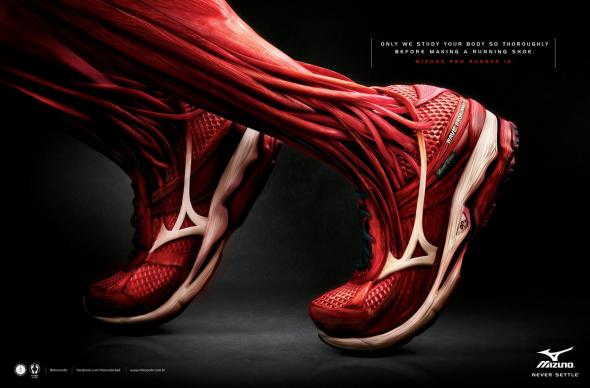 Mizuno has designed running shoes that feels like part of your body when wearing and using them. This can be seen on the shoes having the same color as the muscles and being attached to them.
Disneyland Paris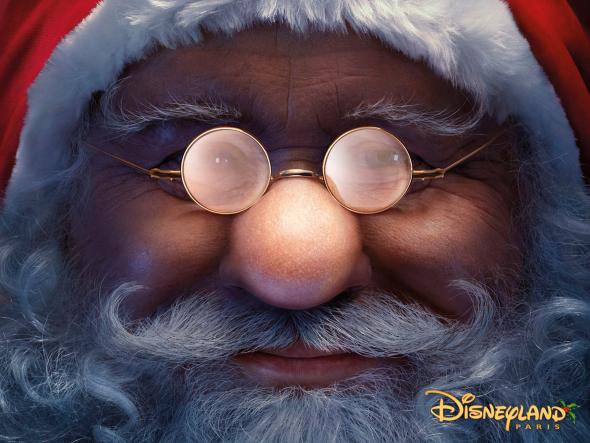 There's more to this image than just Santa Clause, which has something to do with Disney's branding. Can you spot what's hidden?
Key takeaways in designing your own creative print ad:
Always remember the KISS principle (Keep It Simple, Stupid). Focus on your marketing message and develop your design from there. Use as few design elements as possible for your print ad without compromising the message.
Encourage a call to action from your print ad so people can immediately respond to its message.
If a call to action is not possible, exhibit your branding by using your company colors, tag lines, and logo across the print ad.
Print your full-color posters with us! Includes free aqueous coating for added sheen to your designed print ad. Click here to order now!
Disclaimer: We at PrintRunner have posted images on this post mainly for design inspiration purposes. Click on the image to view their source page. Also, we may not be able to produce the exact options and material used on the featured product. Call 1-888-774-6889 to learn what design choices you can select for your print order.
(Visited 859 times, 1 visits today)