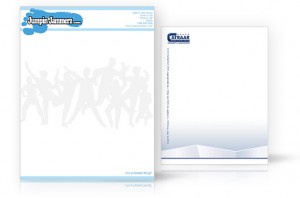 Letterhead marketing is applicable to businesses that send out letters to customers and partners. By branding their letters by placing their corporate logo and contact details on the sheet of paper, companies help strengthen their identity using this particular form of communication.
Also, letterheads are a form of representation. These must be printed and produced in such a way that their quality and layout reflects the business of the sender. Letterheads, printed on flimsy paper stock and with poor color choices, sent out by an organization that provides professional design services would not represent said organization well. As a result, there's a great chance that recipients may get turned off by the letterheads that they may discontinue paying for the company's services.
By ensuring that letterheads are printed and designed accordingly, businesses are able to keep their ties with clients, if not possibly increase their sales in the future.
If you want to conduct the most appropriate letterhead marketing for your small business, below are the way that you must do.
Disclaimer: We at PrintRunner have posted images on this post mainly for design inspiration purposes. Click on the image to view source page. We may not be able to produce the exact options and material used on the featured product. Call 1-888-774-6889 to learn what design choices you can select for your print order.
Secure the best options for your letterhead marketing
Cover the basics by finding out which among the factors that comprise letterheads are suitable for your business. This would involve choosing the best printing company that can handle your demands for high-quality print materials.
Below are factors of what you should look for in letterheads.
Paper stocks – Choose the right weight and texture for the kind of letterheads you would be proud of handing to people.
Delivery time – The faster you'll receive your letterheads at no added costs, the more efficient your business would be to replying and sending out mail to your clients.
Print quality – This would refer to the appearance of the printed letterheads to the design file. Do the colors and alignment match the one on the file?
Additional services – Does the printing company offer a way to ensure that your print gets delivered on time and is produced with no technical errors?
Maintain consistency with brand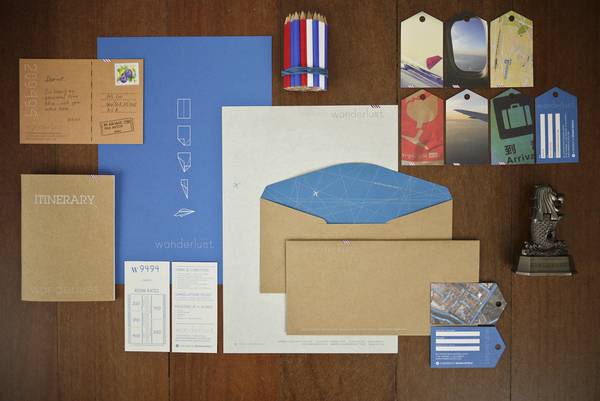 As mentioned, the letterhead design is dependent on how the business wishes to project itself to the public. Companies that boast a much more professional brand go for the formal, if not minimal, route in which style is kept to a minimum for the message to be expressed much clearly. Organizations that center on creativity mixes both style and substance in its letterhead design. Either way, it is up to you on how you want to portray your business through your print material.
If your business has yet to style a letterhead layout, visit the pages below and draw inspiration from the featured letterheads on each.
Limit your contact details
The contacts on your letterheads serve as your calls to action – recipients would refer to these to reach out to you. With the help of the actual message on your letter page, the trick is to funnel the recipients down to these contacts to increase response rate.
Placing all your e-mail address, website URL, telephone number, and physical address on your letterhead may sound ideal, since you'd want to provide recipients with as many ways to reach your company. However, you have to limit the contact details to be include on the letter page by considering the nature of your business. If your business relies on customers coming in and out of your stores in generating sales, it would be highly recommended that you focus on placing your store address to encourage people to reach out to you by actually visiting your stores.
Test the placement of your contact details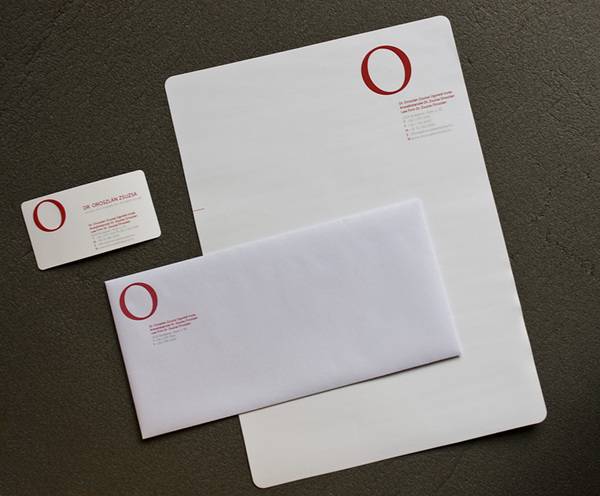 Whereas the contacts were once exclusively placed at the top and bottom of the letter page, companies nowadays have taken letterhead designing to another level by altering the layout and placing the contacts on the sides for extra emphasis.
To figure out the best place where your contacts should be placed, run an A/B testing for your letterheads in which one batch has the contact details at the top or bottom while the other batch has the details on either side. Take note of which letterhead you sent to the recipient and track down their response to the letterheads. The letterheads with the most responses has the best placement for the contact details.
Finalize your letterhead design
Once you've form your design concept in mind, consult a professional designer that can turn your ideas to reality, especially if you're not familiar with using a graphics editing program. If you are interested in creating your own letterheads despite your lack of expertise in design, look for an easy-to-use Online Design Tool to get you started with your letterheads. Designers ready to rock their skills using an editing software are recommended to design over a free blank template to ensure that their elements of the letterhead are within the bleed lines as to avoid technical errors on the printing side.
Design your envelopes
Letterheads are sent out enclosed inside envelopes. Therefore, it would only be befitting that both print materials must be designed to complement each other. The envelopes don't have to share the same color and format as the letterhead but must serve as companion to the letter page in such a way tha both form a unified design when sent out together.
Now that you know the basics of designing for letterhead marketing, it's time to actually buy letterheads to send out for your business! We at
Print
Runner
are offering  
letterheads
printed on
24 lb. Classic Crest
or
70 lb. Premium
. We can send over blank papers along with the letterheads at a nominal price. Expect your letterheads to be delivered at your doorsteps three business days after printing.
Click here to buy now!
Comments
comments