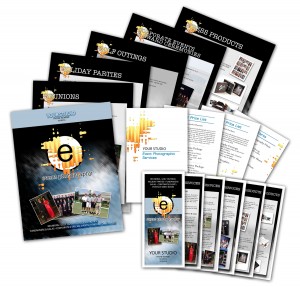 On their own, each of these print marketing strategies is effective. But using them together can make an even bigger impact. We're talking about poster printing, flyer printing, and postcard printing for marketing events like concerts, club nights, and movie premieres.
These events are exciting and popular, and an integrated 3-way print marketing campaign can add even more intrigue and buzz to your marketing efforts. First, start with the basics. It's a big undertaking, but the same basic principles apply to all three advertising formats. First, you should ensure that visuals are kept consistent across the three formats. They don't need to use the exact same layout or design, but there should be a common thread. Second, the copy should be consistent in voice, tone, and message. Deviating from these standards can cause confusion and give the look of a disjointed campaign.
Next, consider the amount of space each format affords you, and what might be appropriate for that space. Using postcards, flyers, and posters at once provides more creative opportunities. For example, a small space on a postcard might be ideal to feature a QR code that users can scan with their mobile phone for more information about the event. A flyer could be the perfect opportunity to invite attendees to RSVP on a social network like Facebook or follow a link to buy tickets online. And a poster is the perfect place to showcase all of your information and throw in a few details to get potential attendees even more excited.
Taking a three-pronged approach to event marketing can turn "selling fast" into "sold out", or even generate enough demand to warrant adding a second or third night to the show (depending on the schedule and nature of the performance you're promoting). There is really no limit to the amount of information, engagement and interactivity you can generate with a properly integrated effort.
(Visited 227 times, 1 visits today)