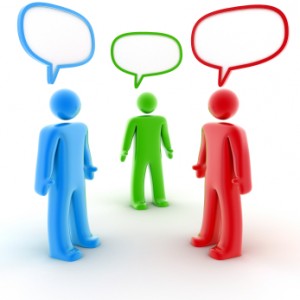 Thanks to the Internet, we now live in a world where we have access to the thoughts and opinions of millions of strangers on almost any product or service imaginable. Word-of-mouth marketing is more important now than ever before, and your audience may be more likely to trust the word of another customer than your marketing mouthpiece. But you can put customer reviews to work within your print marketing pieces to take advantage of the power of the testimonial.
Incorporating testimonials into your print marketing efforts is fairly simple. You can set aside a section of your next brochure or direct mail flyer just for this purpose, or use customer feedback in a pull quote format throughout. But how do you get your customers to tell you what they think?
The easy answer is: just ask. In fact, you may not even have to ask to get good feedback from the people who purchase your product. If you take a look around both in your mail correspondence, customer service relations, and online presence, you may find that plenty have already provided their input.
If you do have to ask, there are many different ways to engage. You can use a survey format and ask your customers to respond by mail or online. Or, ask them to leave a review on your website or social media page. If you take orders by phone, begin asking customers at the end of the call to rate their experience.
Try gathering a few positive comments for your next print marketing project and weaving them into the design (asking the customer permission to use their review and name, of course). This practice will help influence perceptions of your company and create a sense of trust around the products you sell. You may also find customer testimonials at the product level a useful way to move even more units of a particular item – consumers are more likely to purchase an item that's been rated highly by their peers.
(Visited 299 times, 1 visits today)