Small businesses work within a thin budget for marketing their products or services. This immediately puts them at a disadvantage against bigger businesses or those with established brands.
The U.S. Postal Service's® has made targeted marketing for small businesses much more convenient and affordable through the Every Door Direct Mail®. This easy-to-use tool lets business owners reinvents how direct mail can be approached with just a few clicks of a button!
Why Every Door Direct Mail®?
No mailing list required. Small businesses won't have to worry on printing customer names and street addresses on the mail they intend to send.
Low postage. Each sent mail only costs 14.5¢.
Saturate highly targeted markets in a breeze. Every Door Direct Mail® is designed to help small businesses maximize their reach in nearby neighborhoods. Just click on a carrier route where you will send your mail and you're good to go!
What are the requirements before using Every Door Direct Mail®?
Mailing permit. Apply for one using the PS Form.
A USPS.com® account. Register here to get access to other services from the sites, as well as premium updates from Deliver Magazine.
Approved specifications for your mailpieces. Click here for examples of acceptable Standard Mail® flats for sending out.
How to use Every Door Direct Mail®?
STEP 1: Open the Every Door Direct Mail® page to use the tool.
STEP 2: Enter the complete address of your business to let the tool search its location on the map. Once searched, the tool will pinpoint the location of your shop on the map with a crosshair icon.
STEP 3: Select or deselect carrier routes for your campaign. Each carrier route reveals the number of residential and business addresses that will receive your mail.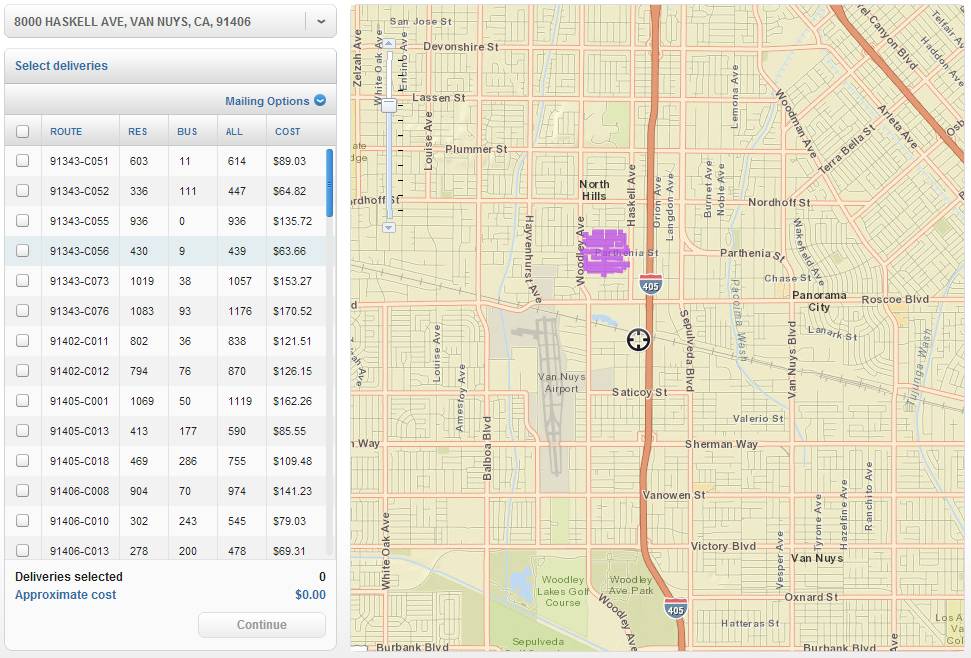 Highlighting the route on the list will appear in different color on the map. This gives you a better view on which routes to target for your mailing campaign.
The postage cost at the bottom will update every time you make changes with your selection of carrier routes. This helps you keep in line with your budget.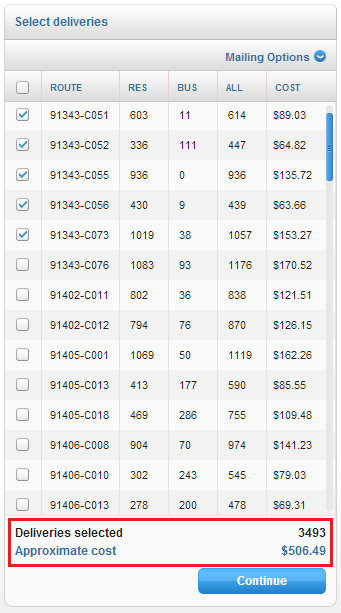 Unregistered users can only send out a maximum of 5,000 mails. You will need to sign in as a BMEU customer for you to continue sending out more than 5,000 mails.
The tool will inform you if your selected routes will need an additional drop-off at a different Post Office™.
To refine your selection, click on the Mailing Options drop-down menu. You can limit or expand the coverage of your campaign by toggling the delivery and route types, as well as mile radius.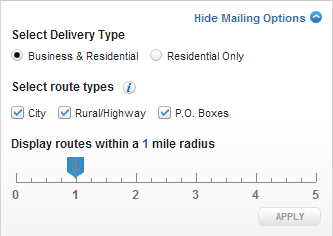 STEP 4: Select the date you intend to have your mails sent out to your select routes. Highlight the colors on the calendar key to find out what they mean.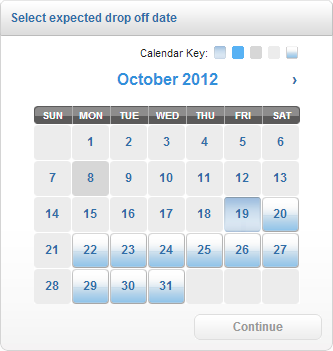 STEP 5: The Confirmation bar will open. Select the company or mailer name in your account and agree to the terms and conditions before being able to pay. You can pay online or at the post office once you drop off your mailers. After processing, you will receive a mailing statement for your order.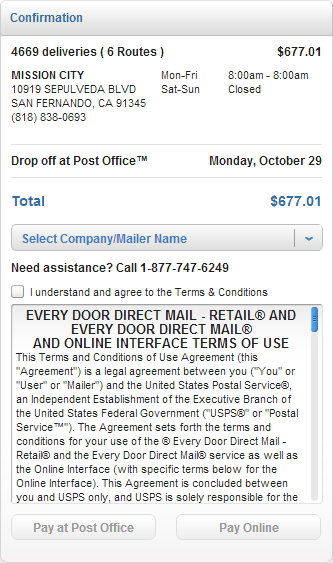 STEP 6: Bundle the mails into 50 to 100 pieces. Attach the facing slip and mailing statement on each bundle before sending them out to the Post Office before drop off date.
For more information about the Every Door Direct Mail®, click here.
Do you have any experiences with using the Every Door Direct Mail® that you'd like to share? Are there any features in the tool that you could change or tweak to make it better? More importantly, are you interested in seeing a similar service offered at
Print
Runner
? Share your thoughts by commenting below!
(Visited 378 times, 1 visits today)