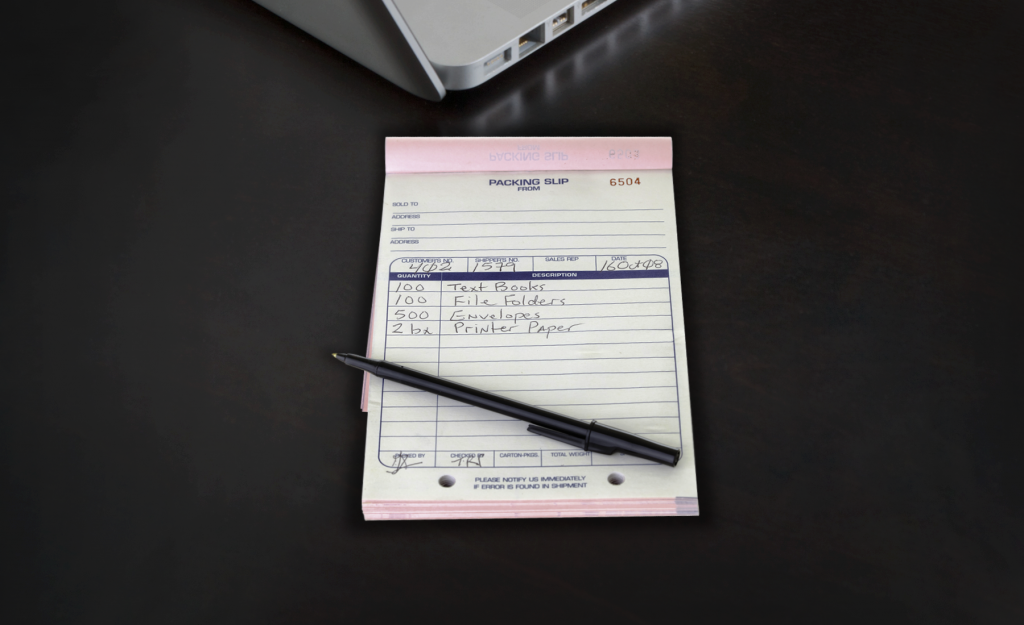 For many companies, sharing of vital information is an integral part of operations. Although most of this can be done through use of computers, the need for printed documentation is still very real. This is where NCR forms come in.
Not so long ago, making duplicates can be accomplished by manually rewriting the whole information, reprinting by use of office or home printers, and/or through the use of carbon papers slipped in between documents. NCR forms or Carbonless forms revolutionized this process. Now making invoices and giving receipts is faster, easier, and mess-free; especially in settings where there is an absence of printers.
We at PrintRunner receive tons of orders for carbonless form printing every day. Industries from health care to lighting fixtures manufacturing see the need to provide copies of breakdowns of services and listings of purchased products. Here are the top 10 industries that order NCR forms from us. If you fall under these industries, or you simply realize the practicality of printing carbonless forms, you may contact us through our number or start our live chat option.
Cars and Auto Parts, Manufacturing and Maintenance
NCR forms are used for invoicing, issuing receipts, documentation of services or products the customer purchased. It can also stand as a proof of agreement that the customer is giving the company an authority to make changes in the car according to the customer's request.
Medical Care and Pharmaceuticals
Carbonless forms are used for admitting patients; documentation of health history; lab tests, treatments, and drugs administered.
Home and Corporate Facility Maintenance
Use carbonless forms as a checklist of services and things to be done in maintaining cleanliness and facility function.
Education
Provide the child, parents, and teacher a copy of the child's performance/misbehavior report using a 3-part carbonless form.
Health, Wellness, and Fitness
Use carbonless forms as waivers, receipt, agreement, and notice purposes; providing copy for the client and for your documentation.
Clothing and Sartorial Services
Use 3-part carbonless forms for documentation, claim slip/receipt, and finished job marker for your clothing alteration business, garments, or any sartorial services.
Multimedia Arts and Other Design Services
Carbonless forms may serve as invoice and service tracker for both the client and artist.
Transportation and Logistics
Use carbonless form as a property damage evaluation and exception report for carrier services, good for documentation and customer copy.
Veterinary Hospital and Animal Care
Carbonless forms are used as copy or proof of admission in veterinary hospitals and clinics and even grooming and other pet care services.
Civic, Social, and Youth Organizations
Non-profit and other social groups can use carbonless forms as survey forms, donation receipt, and other papers that require multiple copies for documentation and proof.