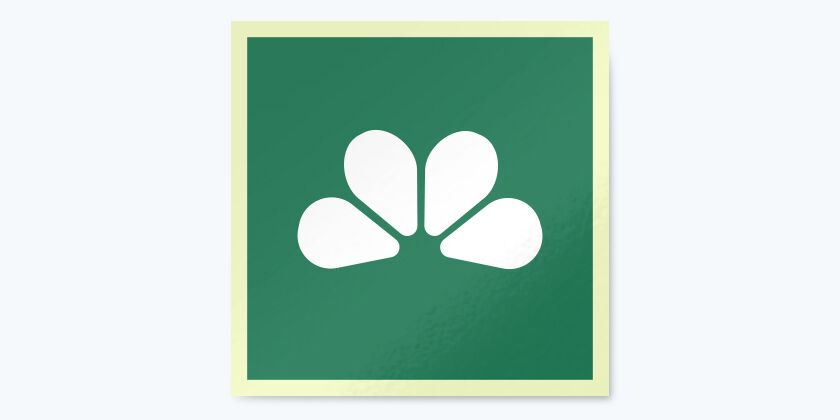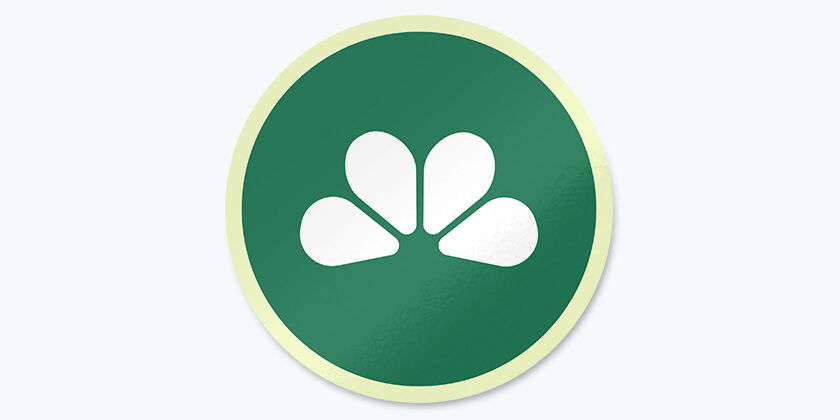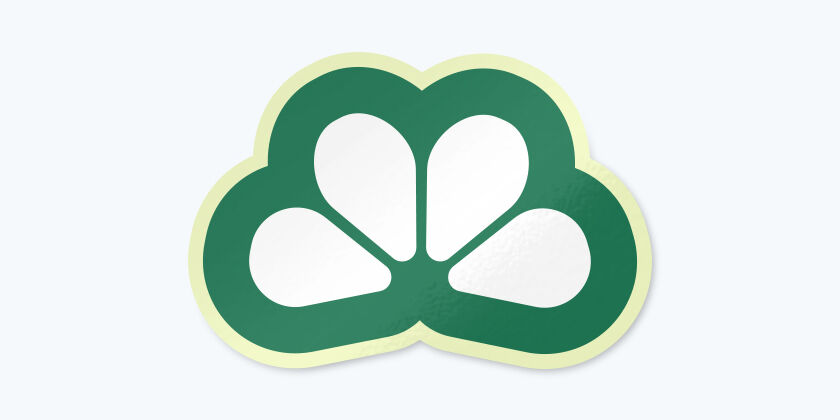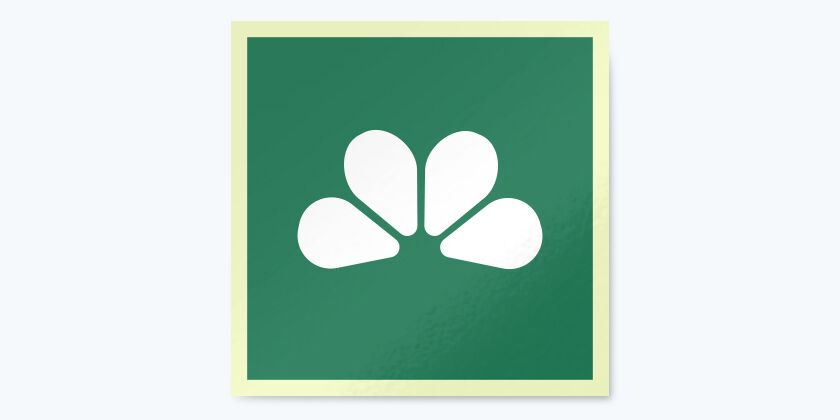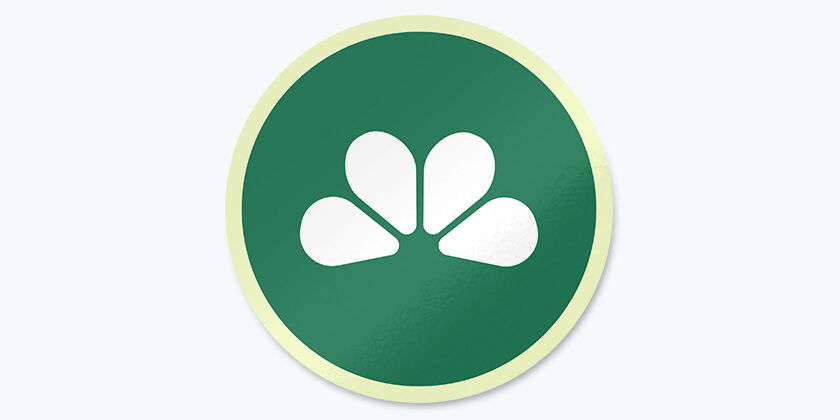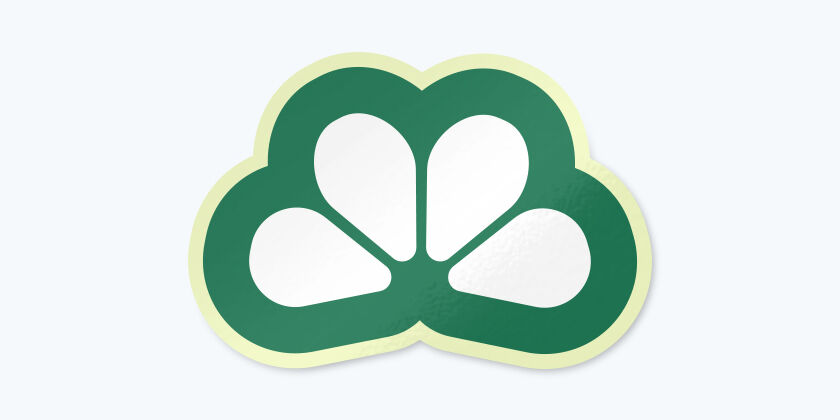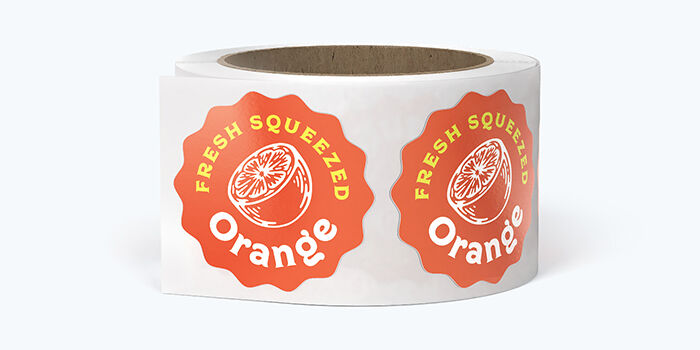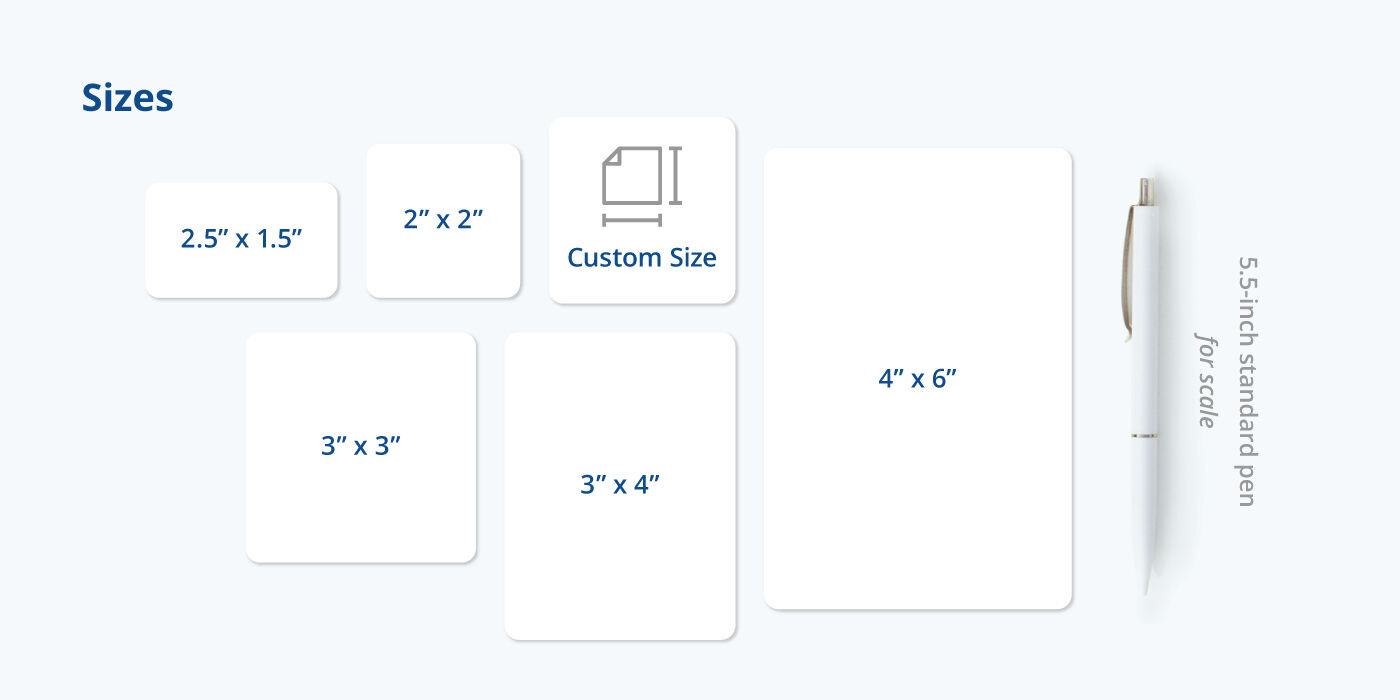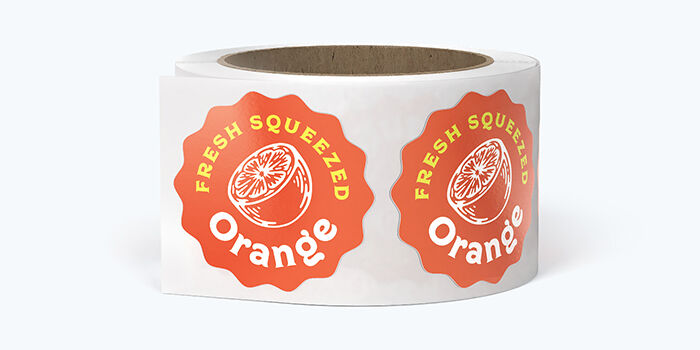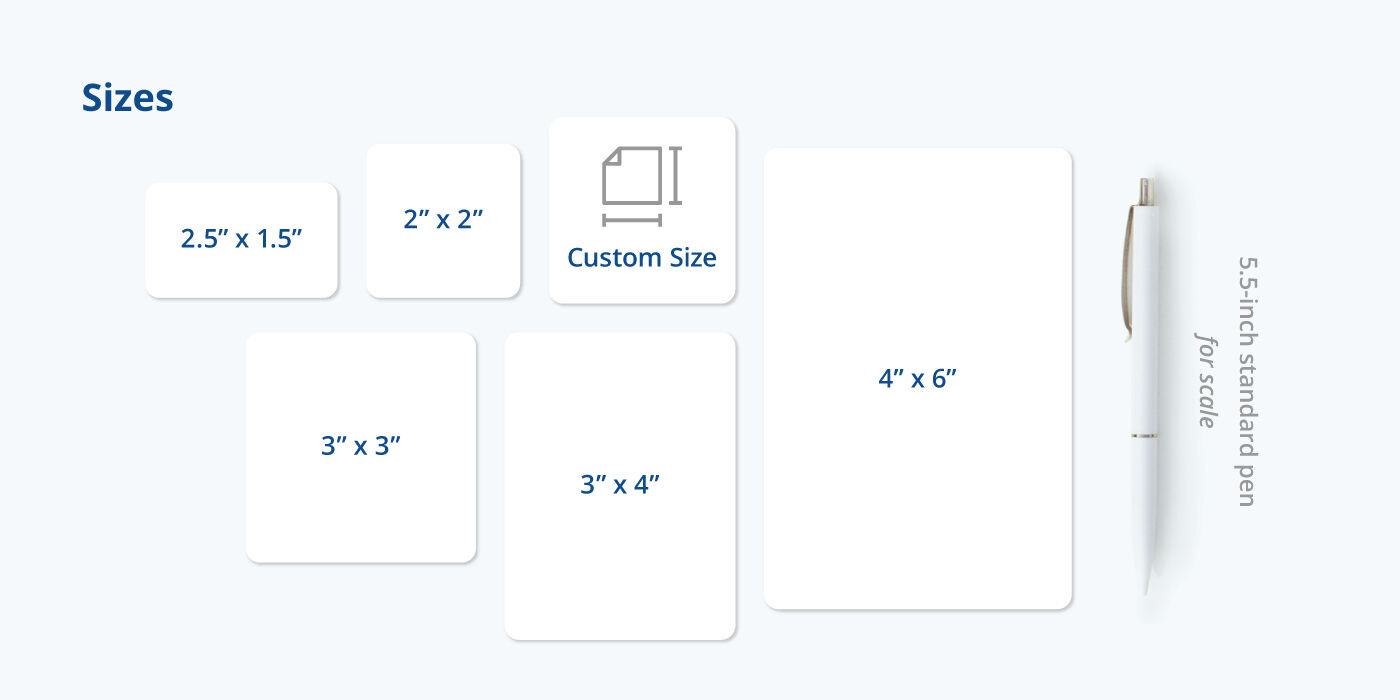 Print stickers that make your message stick.
Use custom stickers as free gifts for brand promotions
Premium paper stock includes matte and glossy surfaces
Bend and peel backing on individual cut-to-size stickers
Product Features
Great Quality

Sticks on any surface

Fade Resistant

Roll & Cut-to-Size

Bend and Peel Backing

Custom Size
Tell Your Story With Custom Stickers
The sky's the limit with custom stickers. Brands everywhere use them for their versatility and effectiveness in boosting exposure. Not to mention they're also one of the most affordable ways to stand out.
Create unique, eye-catching designs that make people want to put your sticker on anything and everything. If there's something about your brand that you want to share with as many people as possible, custom stickers are the perfect medium.
Choose among cut-to-size, roll, sheet stickers, and kiss-cut. Draw more attention to your brand with eye-catching shapes. Custom shapes are available on all formats. If you're ordering roll stickers, you also can print them in preset shapes (arch, heart, hexagon, and starburst).
Order your custom stickers today and we'll have them ready for shipping as soon as the next business days.
Choose from High-Quality Sticker Stock
We offer premium materials no matter what type of sticker you choose.
For cut-to-size, sheet, and kiss-cut stickers, we offer four types of adhesives:
The matte white sticker paper offers a smooth, non-shiny finish. It's very similar to printer paper but with an adhesive backing. They come uncoated, which makes them easy to write on with any pen or pencil. This material works great for products that will be used indoors.
Get gloss white sticker paper if you prefer a reflective shine. This material is also recommended for indoor use. You can write on the surface using only ballpoint pens and permanent ink.
Choose high-gloss white sticker paper for an even shinier finish. The gloss finish offers added protection from scuffs and scratches and makes colors more vibrant.
White vinyl sticker with a high-gloss finish is waterproof, weather-resistant and the most long-lasting material out of our cut-to-size sticker printing.
Compare and choose which cut-to-size materials will work for you.
We recommend roll stickers if you are ordering more than 250 stickers. They can be used with dispensers for fast and efficient sticker application. In addition to white vinyl and white premium sticker paper, the following material option are also available for printing roll stickers:
BOPP (biaxially-oriented polypropylene) is an adhesive popularly used for food and beauty products. This material lasts even when exposed to moisture, oil, and refrigeration. You can choose from three types of BOPP:

Opaque white for a solid background
Clear for a "no-label" look
Silver metallic for a foil-like effect

Estate paper is textured paper adhesive commonly used for wine bottles, food packaging, and other labels. They're uncoated with a matte finish, so you can easily write on them. You can choose from three types of vellum adhesives:

Estate #8 warm white
Estate #4 plain white
Estate #9 cream
Get sheet stickers if you need to print the same information on your stickers. The great thing about sheet stickers is that they're easy to store.
All sheet stickers are printed on 8.5" x 11" white paper sticker sheets. For added protection, choose high-gloss coating. If you want to write on your stickers, leave them uncoated.
Create Custom Stickers for Any Purpose
There are many ways you can use sticker printing for your business.
Bumper stickers are among the most popular ways to advertise. Many businesses like to give them to customers for free as a way to encourage endorsement. They can also be used as car window stickers for exclusive club memberships.
Custom stickers work great for brand merchandise. Give them away as freebies with customer purchases, or use them as sticky business cards at events. Political candidates like to distribute them during campaigns because it helps them stay on top of mind with voters.
Custom stickers can enhance plain packaging, convey product information, and help lead potential clients to your website and social media pages.
Print custom stickers with PrintRunner today. Get started by uploading your file or use our online design tool and then check the proof for free.
Question & Answer
Should I choose sticker paper or BOPP for my custom sticker?
Sticker paper is suitable for product packaging or items that will be displayed indoors. It's also a good choice if you're using your custom stickers as mailing address labels.

BOPP material is used for roll stickers and great for items that will be exposed to moisture, oil, and refrigeration such as food jars and bottles.  
Does your printing turnaround time include shipping and delivery?
Printing turnaround covers the time it takes to have your custom stickers printed and ready for shipping. This begins once your print-ready artwork has been uploaded and your payment has been confirmed. If you request a PDF file proof, turnaround time begins when you approve the file. Printing turnaround does not include weekends, holidays, or delivery time.  
How do I print my own custom stickers?
Follow these steps to create and print your own stickers with PrintRunner.

1. Select the type of sticker you need.
2. Use the order calculator to choose the specifications of your custom stickers. Choose a sticker format (cut-to-size, roll, or sheet), shape, type of paper, and quantity.
3. Upload your own custom sticker design or create your own with our design tool.
4. Submit your sticker design for FREE proofing.
5. Select "Checkout" to complete your order.  
What file formats do you accept for stickers?
PrintRunner accepts the following file formats to upload your artwork:

• PDF
• JPG
• PNG
• TIF
• AI
• EPS
• PSD
• QXD

We require a minimum resolution of 300 dpi.  
Can I print in custom shapes?
Yes, all sticker formats now have a custom option where you can upload your artwork in any sticker shape. This allows you to be more creative in your designs, so customers can easily remember your brand. To use this option, select Custom under the Shape dropdown.  
What's the difference between cut-to-size and kiss-cut stickers?
Cut-to-size format and kiss-cut stickers can produce any shape or design you want. The main difference is that the cut-to-size process cuts through the sticker and paper backing. When you peel off die-cut stickers, you are not left with any stickers but just the backing. Kiss-cut stickers have a border surrounding your design and the process only cuts through the sticker adhesive, not the backing.  
What is the most durable sticker?
We highly recommend white vinyl for long-lasting stickers. This material is waterproof and can be exposed to any type of weather and temperature. Vinyl material is typically used for bumper stickers, so you can be sure they last a long time.  
Can I print custom shapes on sticker sheets?
Yes. You can choose to print the same custom design or multiple custom designs on a single sheet. This sticker format is great for branding and giveaways. Be sure to indicate this option on the order calculator as you customize your sticker order.  
Download Blank Sticker Templates


Set up your print file with correct trim and folding lines by downloading a blank template for your preferred design software. 
Rated

5

out of

5
by
astrogirl
from
Fair Pricing
I on a lot of sites finding a good deal for a low price means sacrificing quality, usually the bulk of it. While there were some pricier options offered here, the quality of the stickers that I received (for choosing one of the cheaper options), exceeded my expectations and I didn't feel like I got cheated in any way. Will be ordering from you guys again.
Date published: 2021-05-22
Rated

5

out of

5
by
hannah
from
Great quality and price
Ordered custom stickers and was very happy with them. Spent time price comparing and found this to be the best!
Date published: 2021-05-16
Rated

5

out of

5
by
Nerd Dump
from
Top quality!
Really nice. No flaws. Great quantity for a great price! Thank you!
Date published: 2021-05-13
Rated

5

out of

5
by
Manda83
from
Amazing quality
I keep coming back to order more! Great quality and amazing turn around!! Highly recommend!
Date published: 2021-05-11
Rated

5

out of

5
by
MMH53
from
Donor thanks stickers
I ordered 50 stickers and they turned out great. Price was reasonable.
Date published: 2021-05-07
Rated

5

out of

5
by
The Eight of Eight13
from
Great stickers!!!
Love our logo stickers! Will definitely be ordering more things in the future.
Date published: 2021-04-28
Rated

5

out of

5
by
Doc Rob
from
Simple process and good print quality
The ordering process was simple, and I was happy with the print quality.
Date published: 2021-04-15
Rated

5

out of

5
by
akakak
from
Super Sticky & Perfectly Printed
I ordered 500 logo/qr stickers to put on cylindrical objects and the stickers are very sturdy and easy to read.
Date published: 2021-04-12
Rated

5

out of

5
by
Sunny
from
Exactly as ordered
Loved the stickers . Good quality. Was very happy!
Date published: 2021-04-12
Rated

5

out of

5
by
JavaTime
from
Quick
Very quick service. Wonderful product. Good quality and exactly what we ordered.
Date published: 2021-04-09
Rated

5

out of

5
by
the point
from
Fast and good quality
super easy system to navigate through for making my own design plus speedy and quality service!
Date published: 2020-10-10
Rated

5

out of

5
by
Stefanie
from
Exactly what I wanted
I am very happy with the stickers I ordered.I will re-order.
Date published: 2020-08-04
Rated

5

out of

5
by
Mike W
from
Very fast service, consistent quality
These guys are really fast with ordering, especially if you've ordered before. The proofing for artwork is rather quick and they don't reach out unless there are issues, which is nice. Very consistent quality, I always expect to get the exact same stickers and cards and it always works out.
Date published: 2020-07-27
Rated

5

out of

5
by
Chio
from
I'm very satisfied with the product and the quality
Date published: 2020-07-11
Rated

5

out of

5
by
Justin79
from
Great print quality
Print Runner did an amazing job on our company stickers, we will use them again for any printing needs.
Date published: 2020-07-06
Rated

5

out of

5
by
EmKD
from
AMAZING QUALITY
I ordered these stickers less than two weeks ago and they came in so fast and great quality! They made exactly what I wanted even though I was so confused how to design and size them- they were able to help me out! They are great quality and even better price HIGHLY RECOMMEND!
Date published: 2020-06-15
Rated

5

out of

5
by
Chase
from
Great service.
Hazel was extremely helpful with my order. She made sure everything was perfect before going to print. Great customer service!!
Date published: 2020-06-09
Rated

5

out of

5
by
TAD7
from
Great print quality
Received these faster than expected. Great quality vinyl stickers. Remind me of a bumper sticker material.
Date published: 2020-05-21
Rated

5

out of

5
by
Danilo
from
Good quality, service and price
We ordered 11 different labels. They all look great. Customer service was very helpful throughout the process. The labels were sent quickly and we are overall very pleased.
Date published: 2020-05-20
Rated

5

out of

5
by
Lalacustoms
from
Great print quietly for an excellent price
I got them in a weeks time and they came out beautifully I have already referred a few people to the site I will be using You guys in the future
Date published: 2020-05-11
Rated

5

out of

5
by
Will 1407
from
Great Print Quality
Exactly what I was looking for Quality a price will definitely purchase again.
Date published: 2020-05-06
Rated

5

out of

5
by
glorpq
from
Great stickers
Awesome prices, stickers came fast and look super pro. Already ordered another design!
Date published: 2020-05-05
Rated

5

out of

5
by
D jones
from
Perfect every time
My order was very well done as always! PrintRunner always delivers great results
Date published: 2020-05-04
Rated

5

out of

5
by
Reini
from
Great communication, and the labels are just like I wanted them to be.
Date published: 2020-04-29
Rated

5

out of

5
by
nat08
from
Great quality
I love my stickers, great quality. I am reordering right now.
Date published: 2020-04-29
Rated

5

out of

5
by
Gracie F
from
Great Quality!
The sticker quality was more than I expected. You definitely get your bank for your buck!
Date published: 2020-04-27
Rated

5

out of

5
by
EjArtistry
from
Amazing value
I ordered 2000 stickers and the team was responsive about making sure my design for the parameters right. The stickers work great!
Date published: 2020-04-24
Rated

5

out of

5
by
Shima
from
Nice and fast services
I ordered this sticker last week , shipping was. Fast and good quality
Date published: 2020-04-22
Rated

5

out of

5
by
Sassenach
from
Great Quality and Great Price!
They came quickly and were very well made! Would buy again.
Date published: 2020-04-15
Rated

5

out of

5
by
Kjohn
from
Great quality and fast shipping!
I ordered stickers pretty last minute for an event and they shipped on the early side of their estimated delivery date and look great! Super easy process and no issues.
Date published: 2020-04-13