Everyone needs calendars for their office or home. Some big brands choose to sell them but they're mostly given away for free as these serve a bigger purpose: advertising one's business.
Advertising doesn't get any easier with calendars. They are prominently displayed the entire year. And since they're a one-time cost, business owners reap the benefit of repeat business while keeping their marketing budget under control.
Of course, how well they're received will depend on the calendar designs and quality of the printing. Even if they're free, nobody's going to put up an awful-looking calendar. It's not enough that you slap on your brand and call it a day. You have to make them pleasing to the eye to incentivize users to keep them year-round.
We've rounded up 24 stunning calendar designs to inspire you in your quest to create the right one for your business.
Do you want us to help you with your calendar printing? We'd be happy to! Head on over to PrintRunner and check out all your options.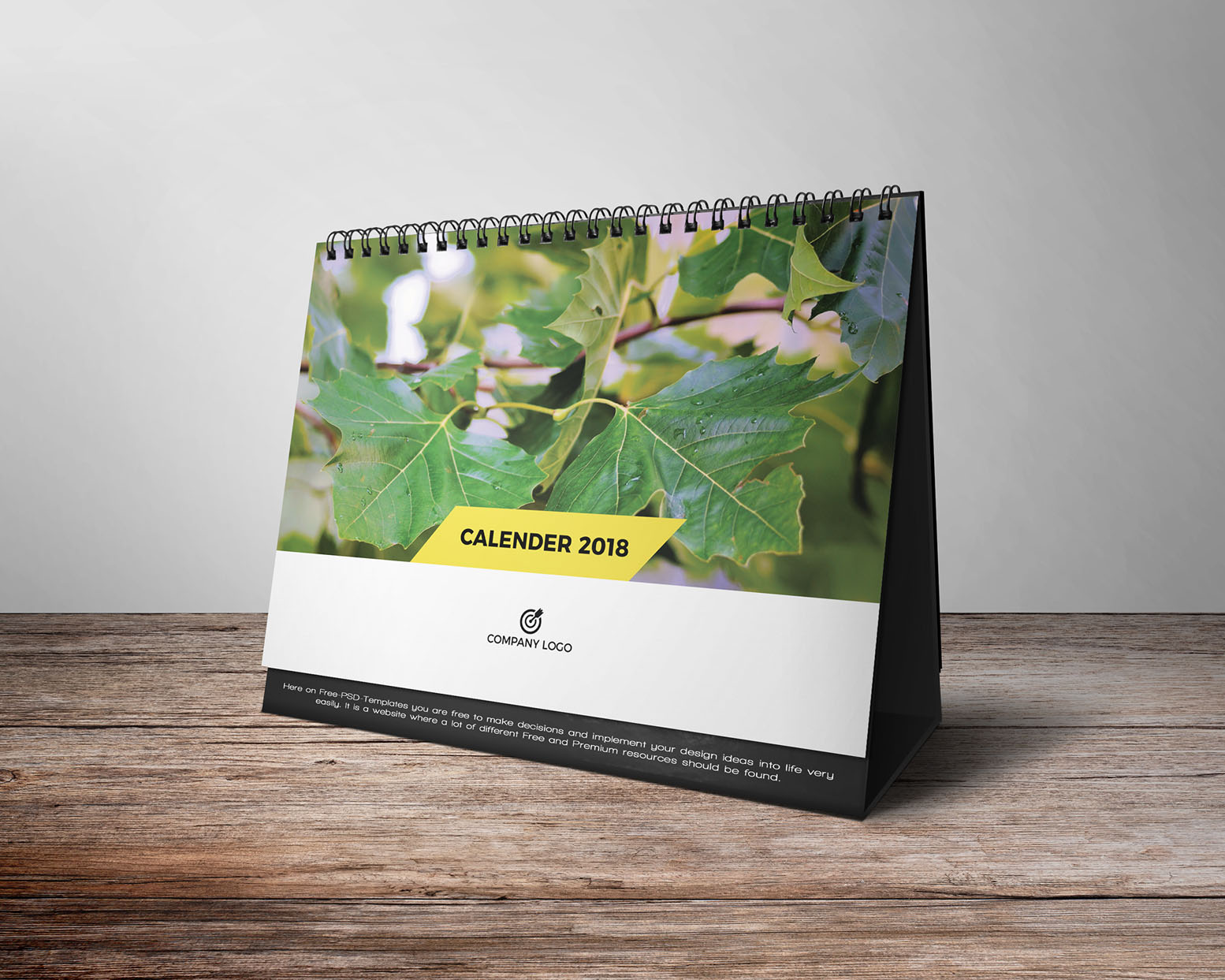 Design by Arman Malik
You can't go wrong with a simple design. Designs like these are enough to perform the job at hand.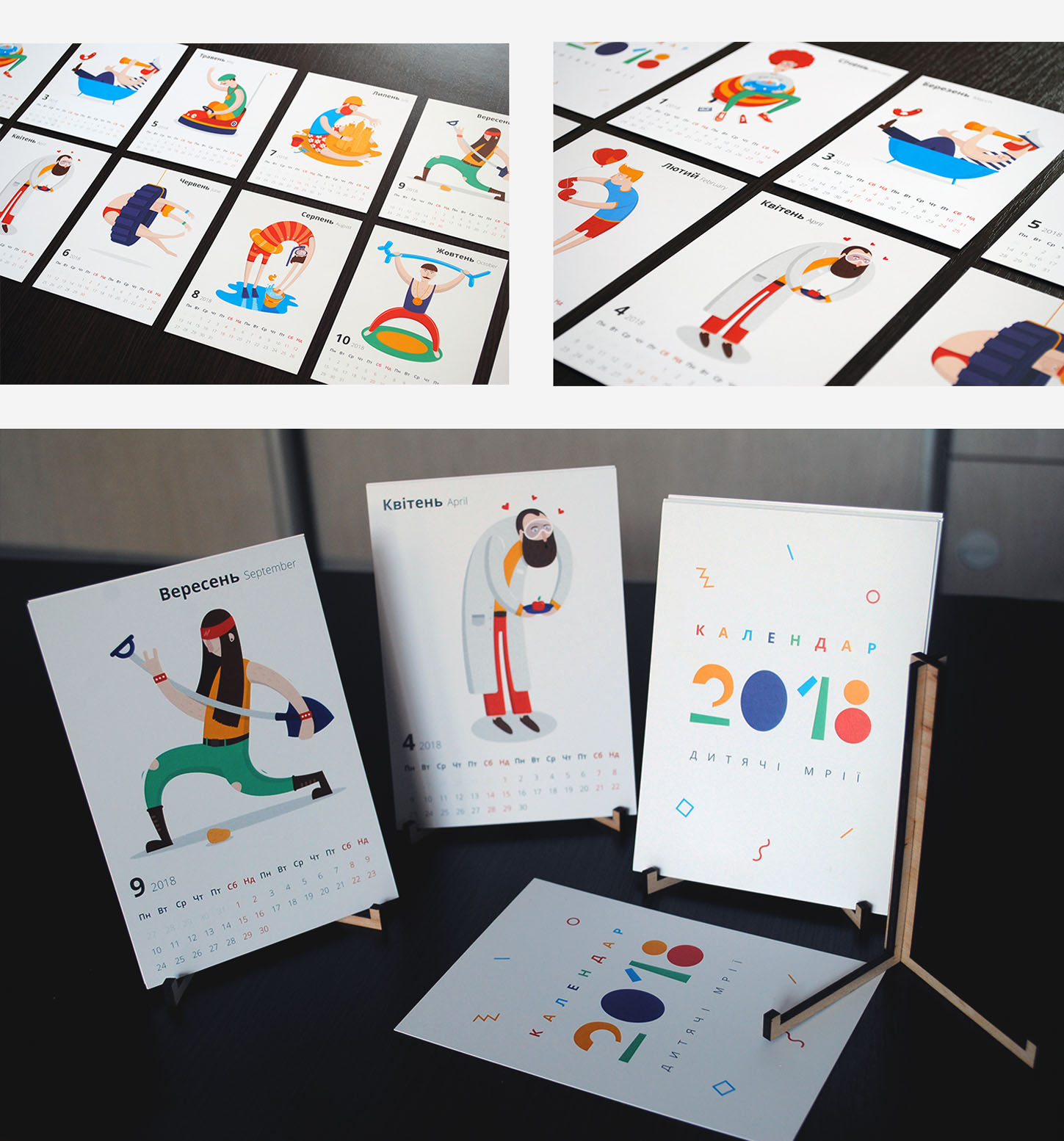 Design by Igor Gedz
This design is perfect for any business with a young clientele. I see this cartoonish calendar working in any kid-friendly establishment.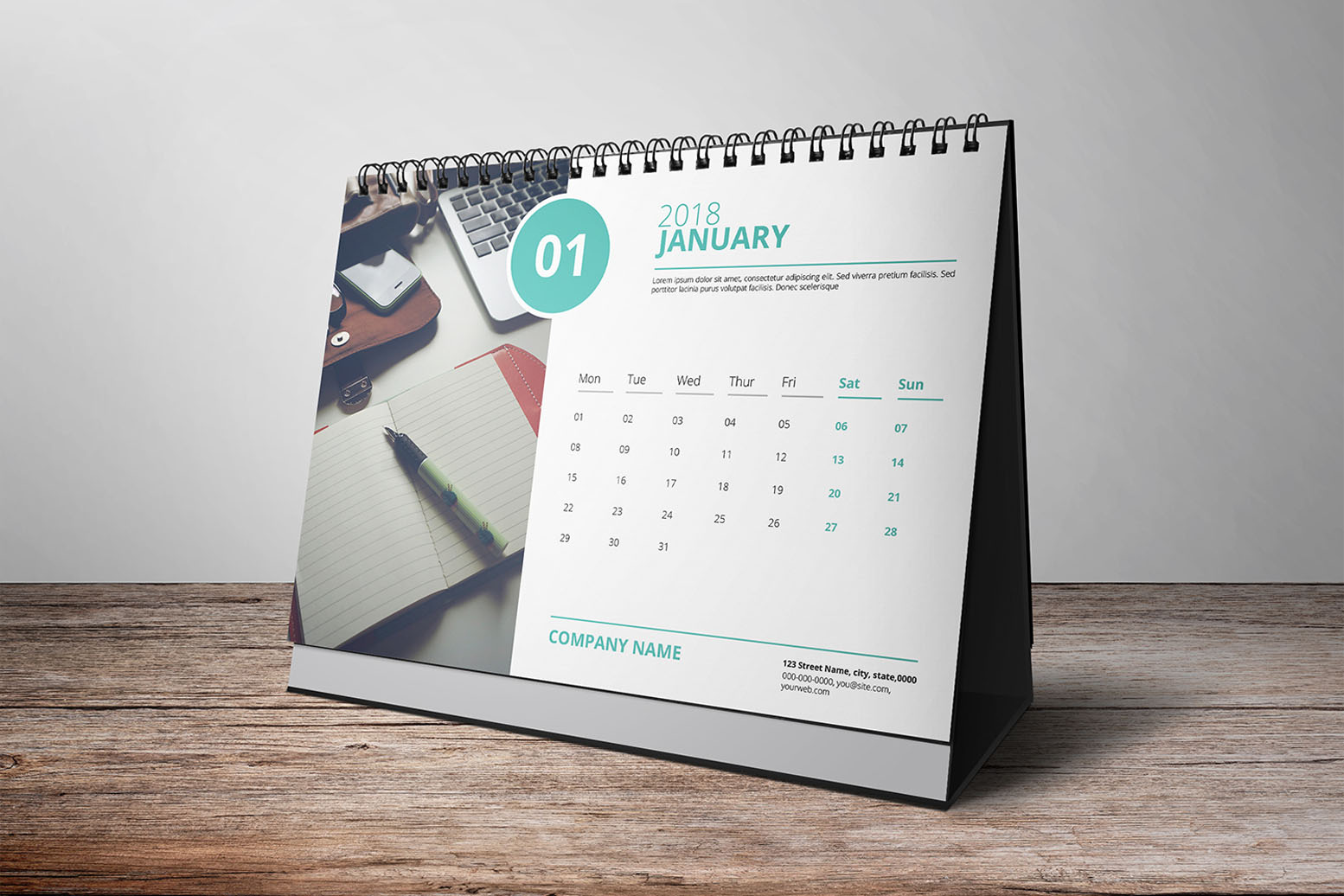 Design by Mukhlasur Rahman
A calendar design like this one would be welcome in any workplace. The clean look keeps workstations feeling uncluttered.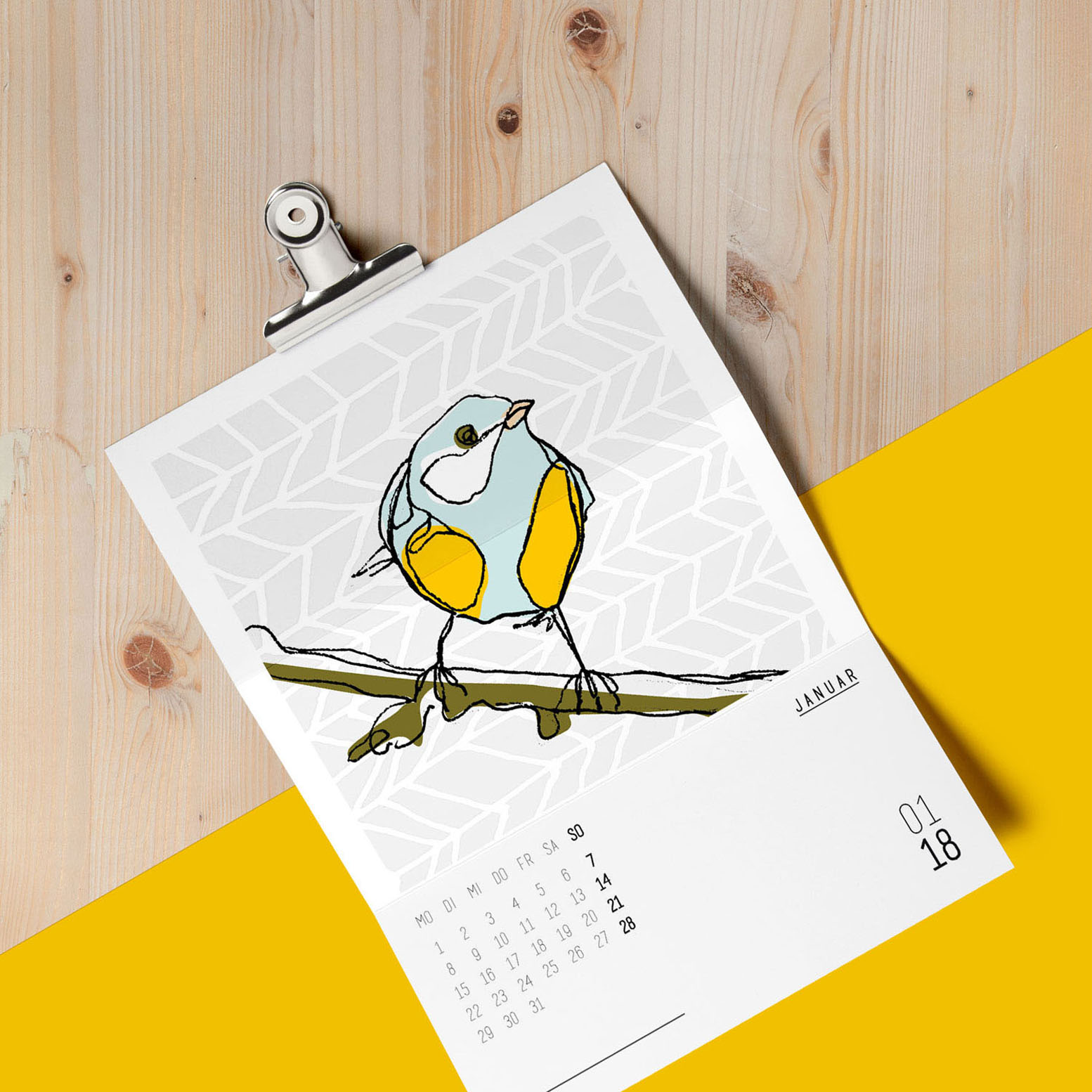 Design by Just Jules
A strong hint of color is all it takes to make this calendar really liven up a space.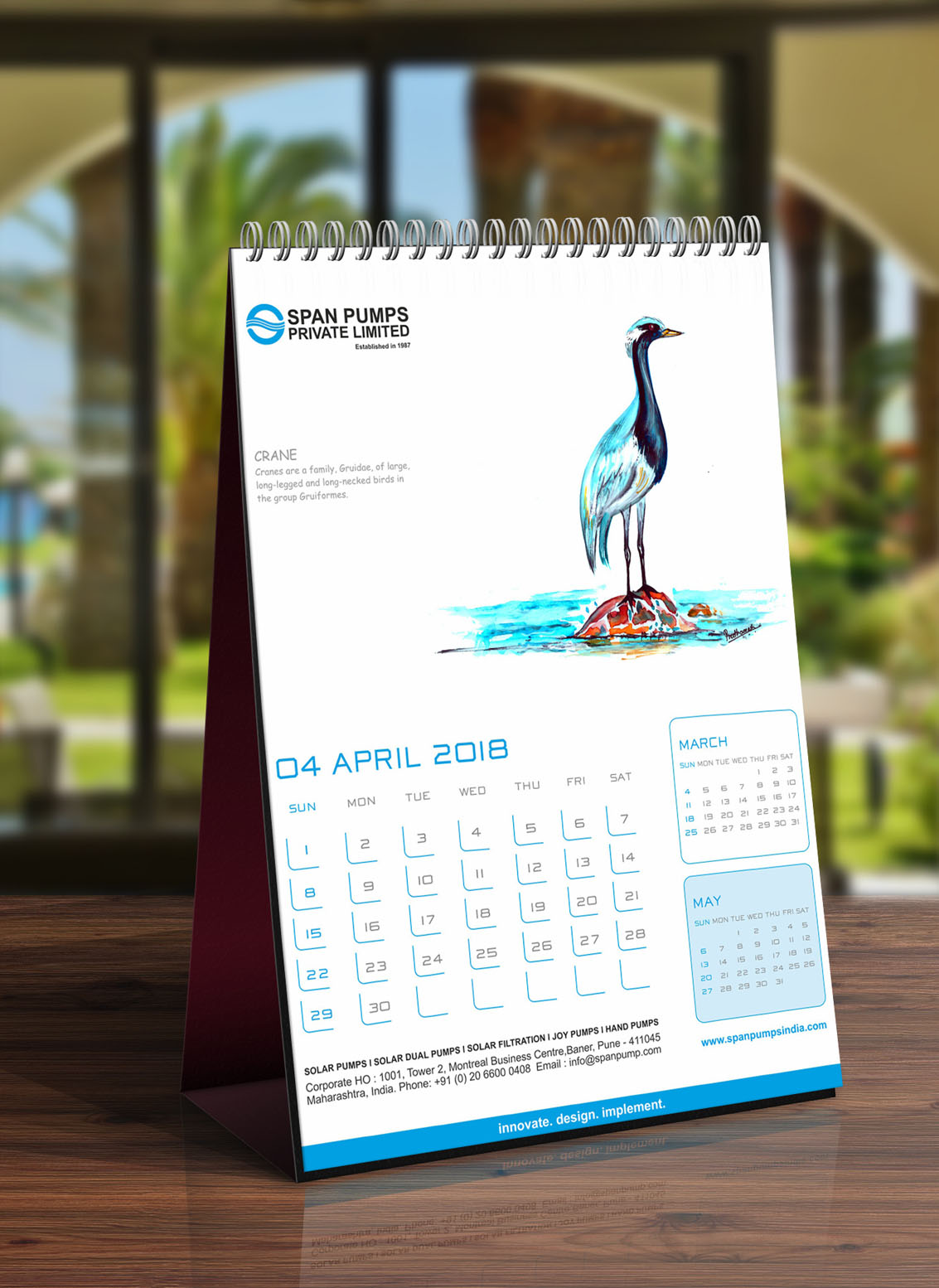 Design by London Dreams Studio
This is an example of how a brand can integrate advertising with their calendars. You can incorporate your company's cause into your concept.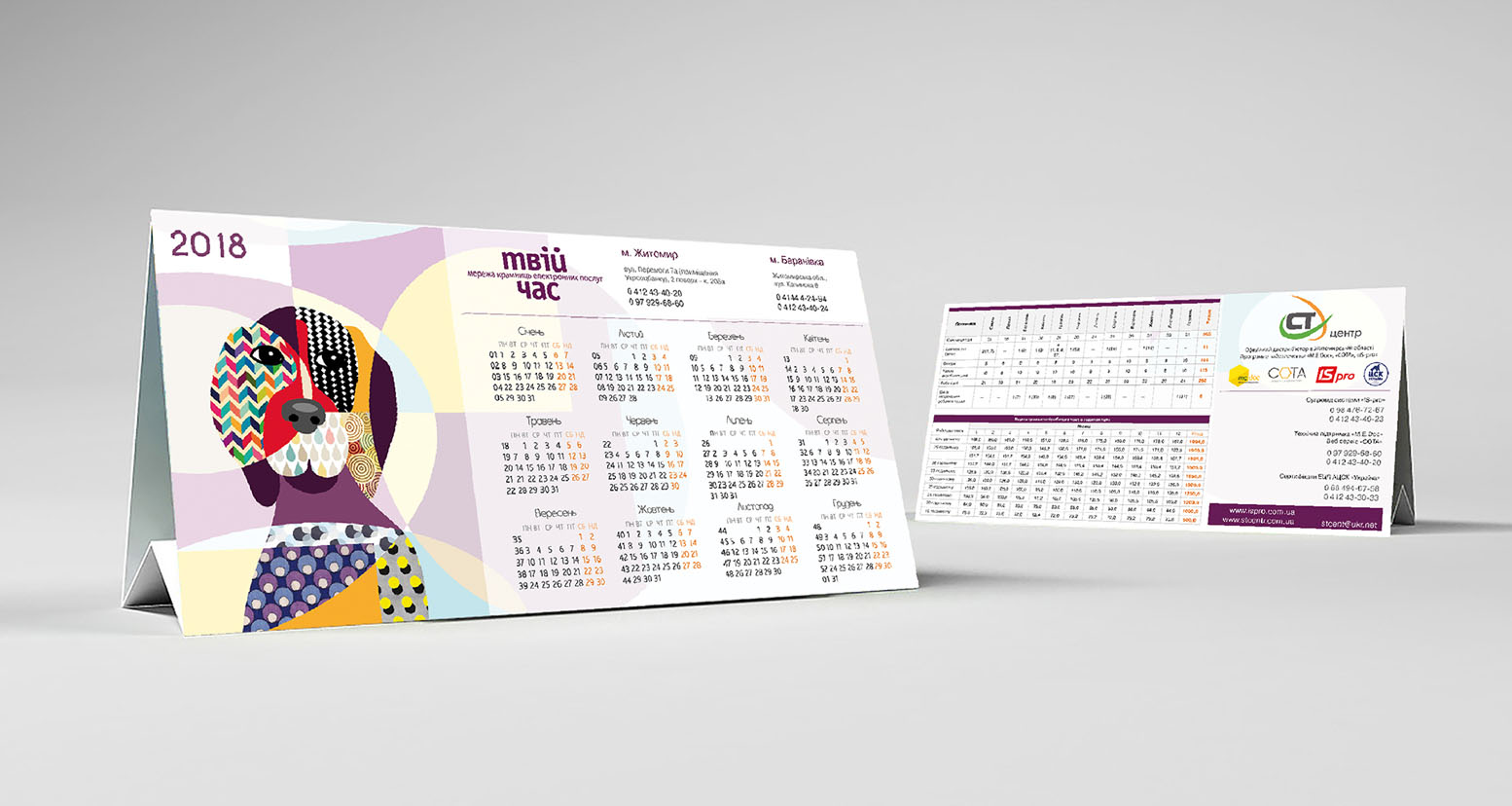 Design by Tetiana Ronska
Using an image that doubles as a work of art will encourage people to keep your calendars within reach. Business info can be placed in the back.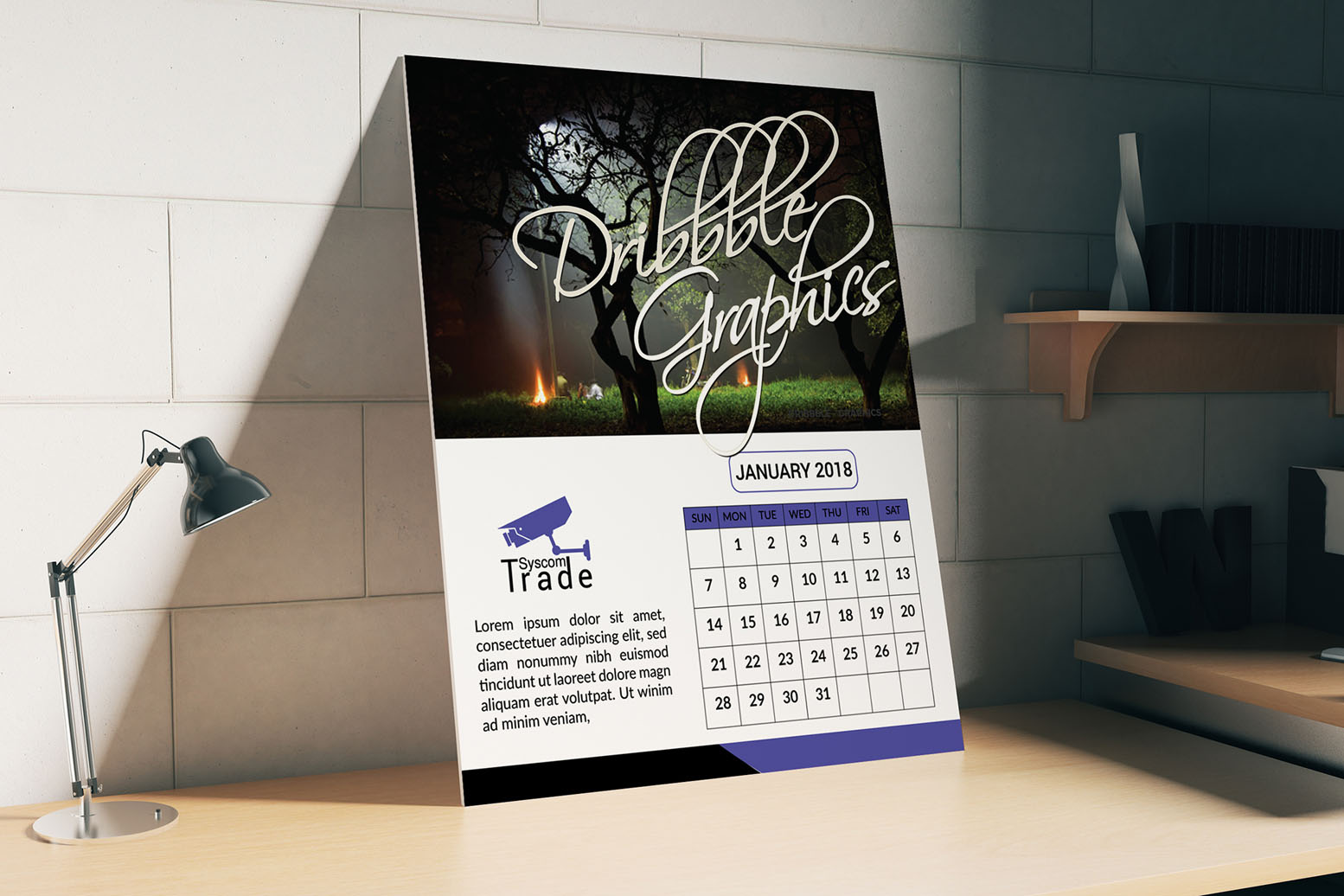 Design by Khairul Anam
A simple color scheme keeps designs minimal yet effective. Play with colors until you see one that fits your business.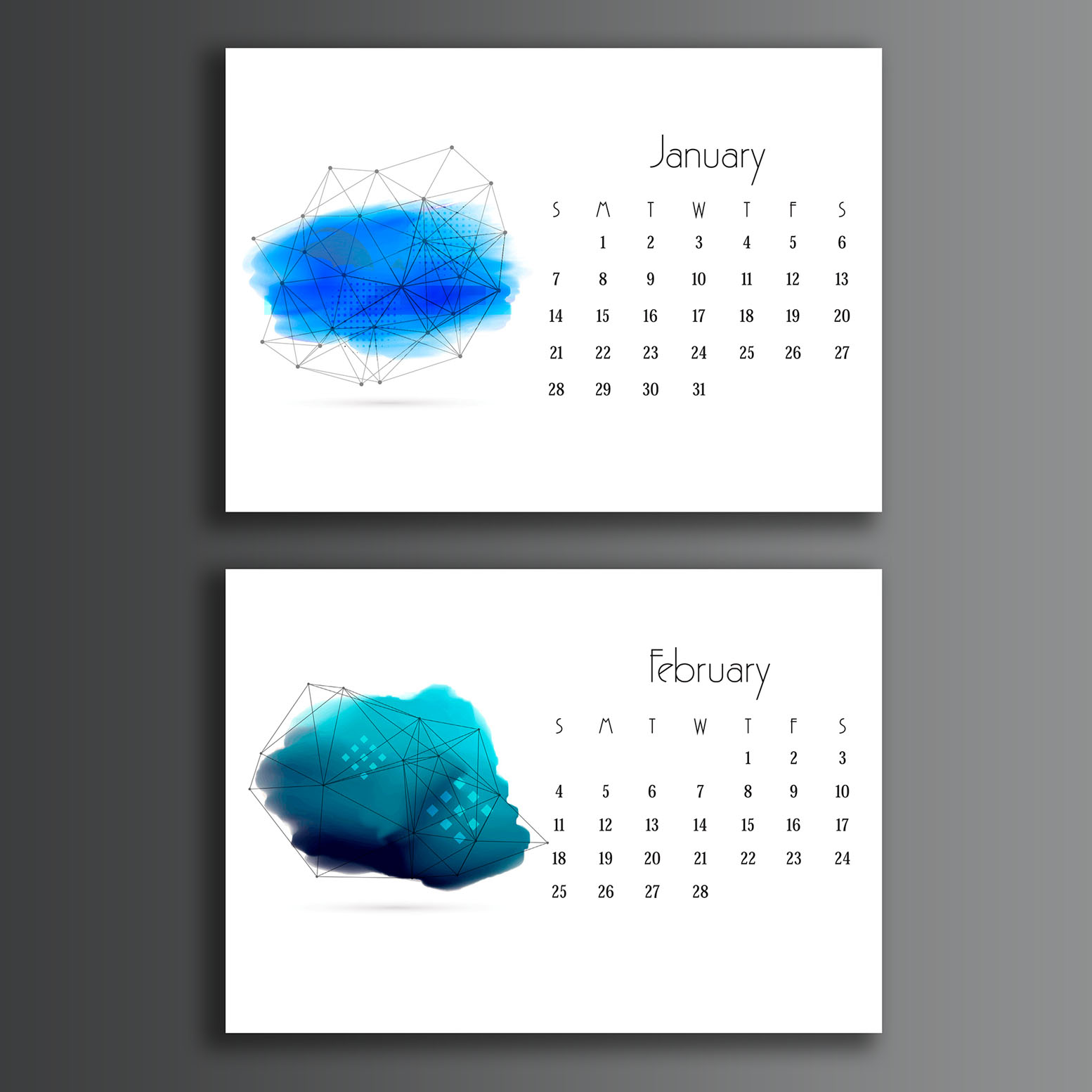 Design by Mary Revina
Abstract designs are great but can be distracting. This piece, however, proves that they can work when done right.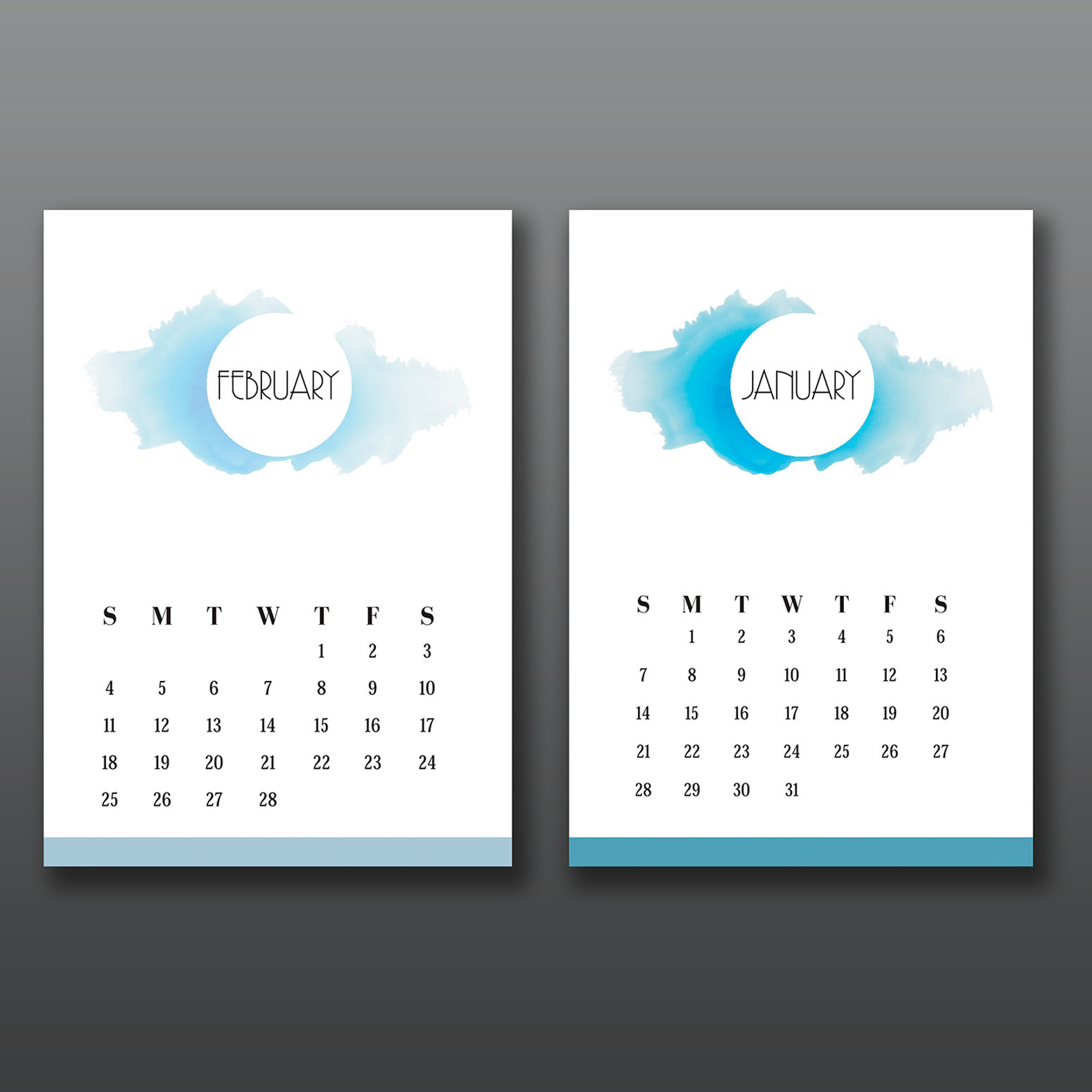 Design by Mary Revina
Watercolor-inspired designs aren't as aggressive aesthetically making them a pleasing addition to any home.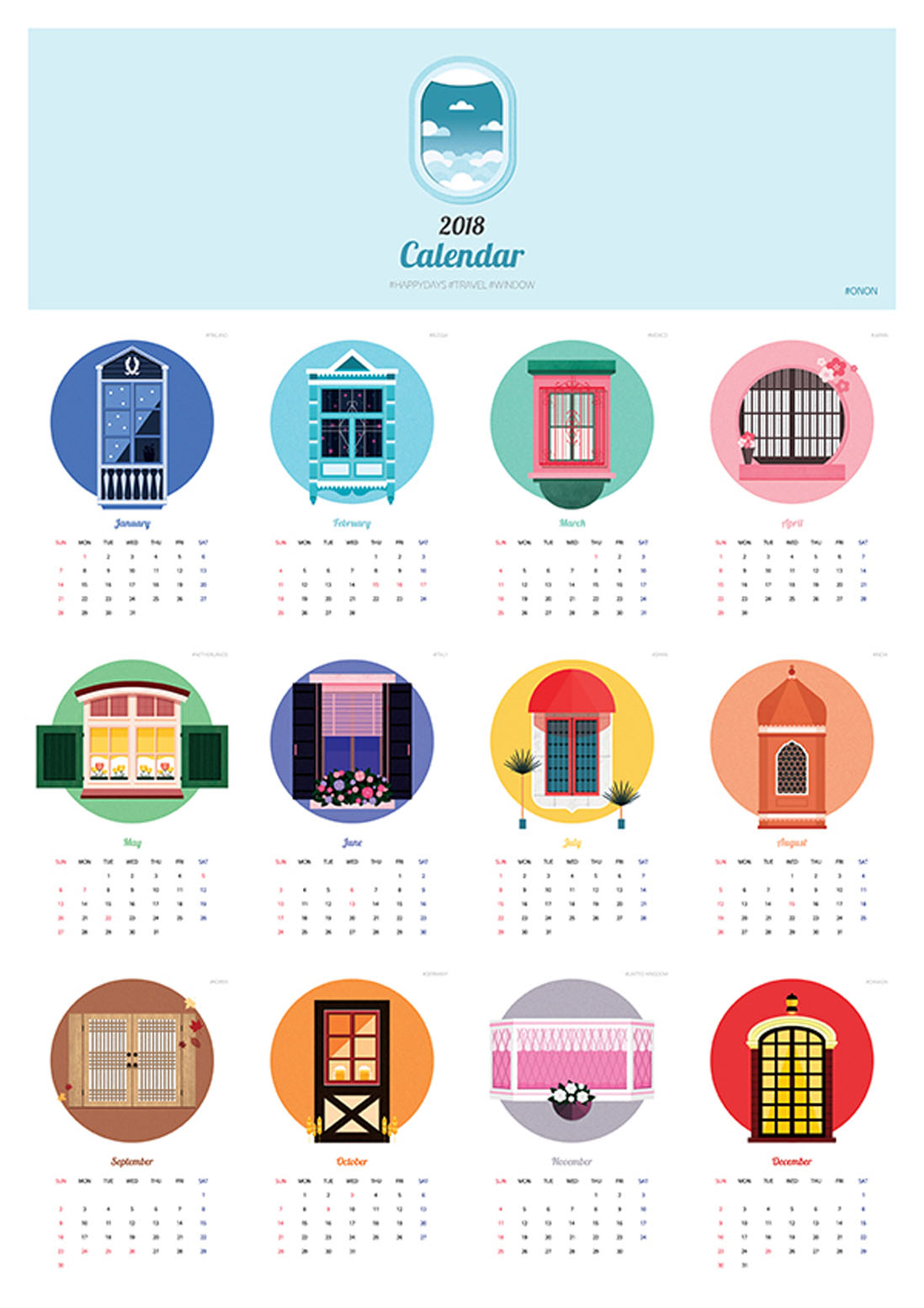 Design by On, On (Kimsuhyun)
Pastel colors keep things simple and eye-catching. Use them if you want a softer tone.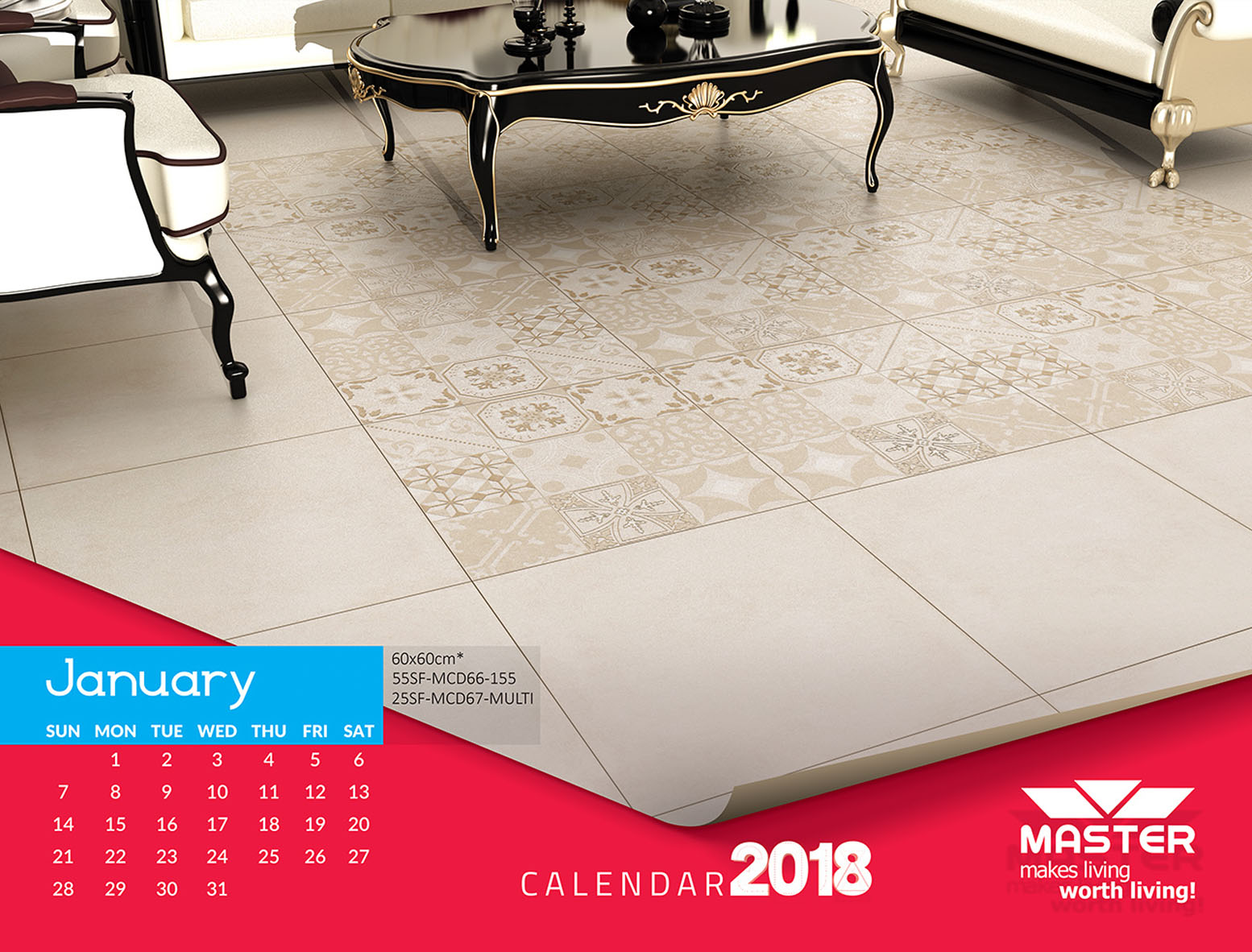 Design by Anis Rehman
Product shots can work especially if you have a huge selection. Home improvement enthusiasts will find this example appealing.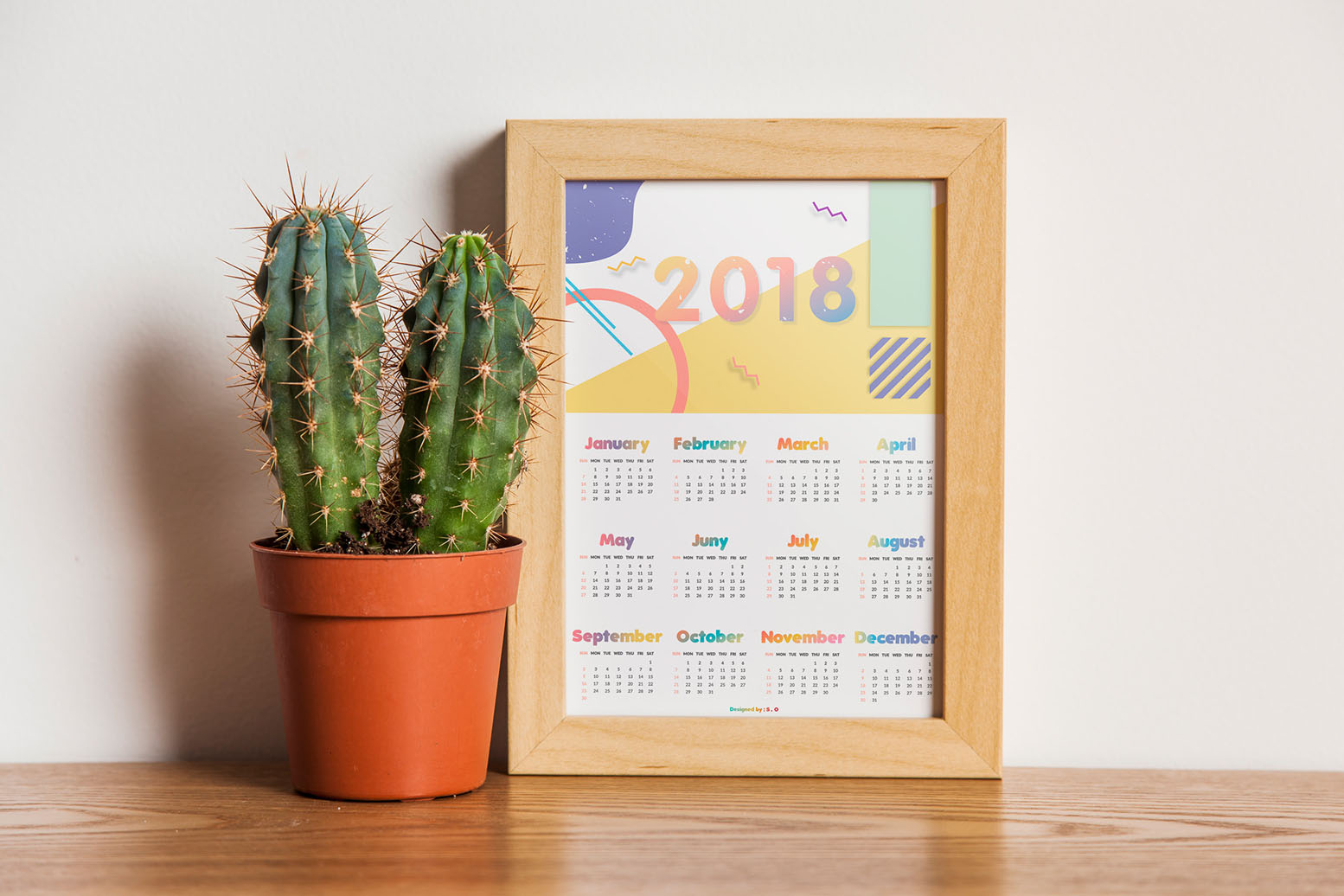 Design by Sasriana Octavinia
Geometrical designs like this one appeal to a younger audience. I can see this one hanging in a college campus somewhere.
Design by Ishita Srivastava
I've seen chic calendar designs like this everywhere and I don't imagine them going away anytime soon.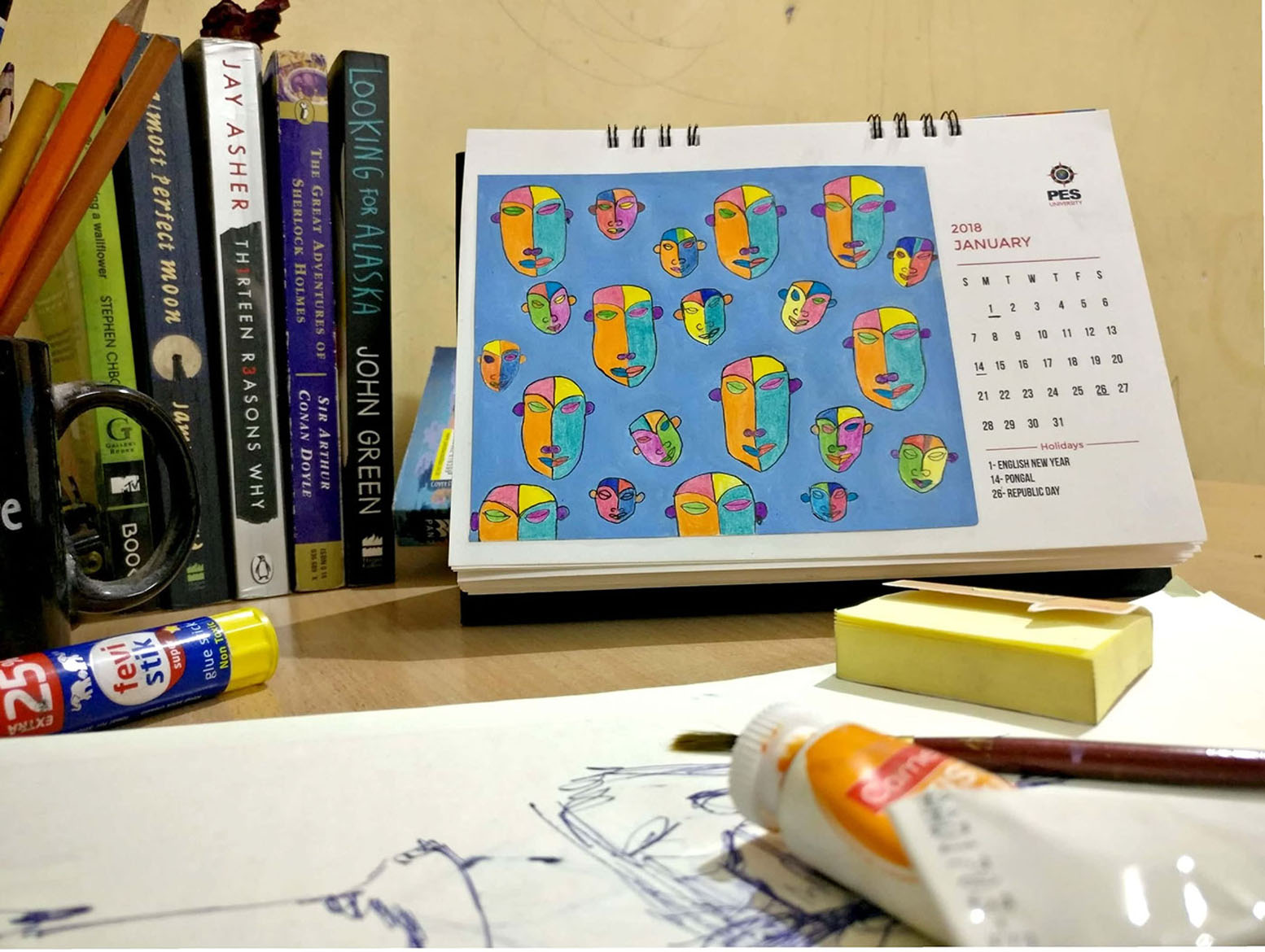 Design by Malavika Doshi
You can try soliciting artwork from customers and using them on your calendars. This allows your customers to really feel like they're a part of the business.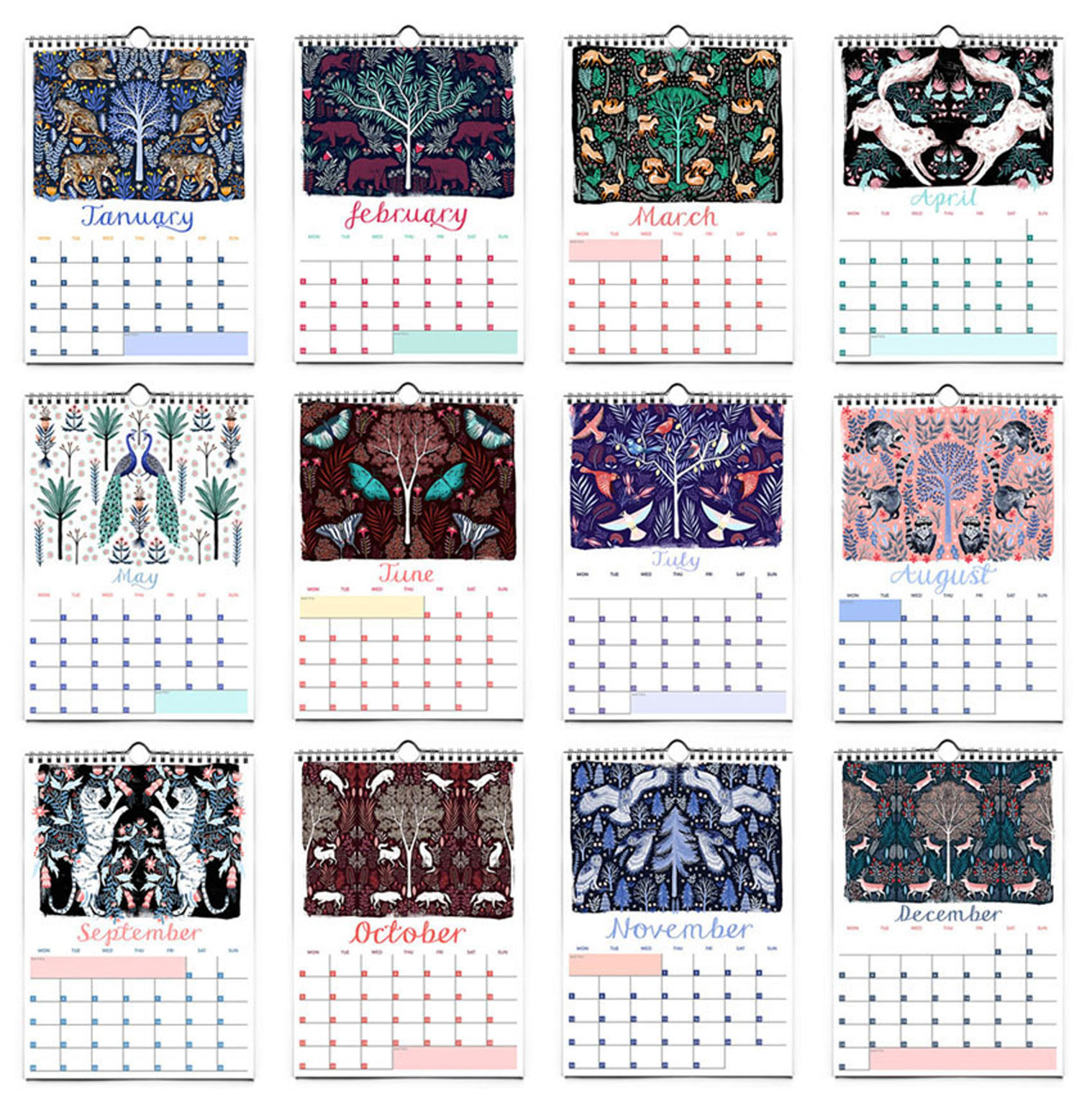 Design by Harry Goldhawk
Another example of transforming calendars into pieces of art. Who would want to throw these away?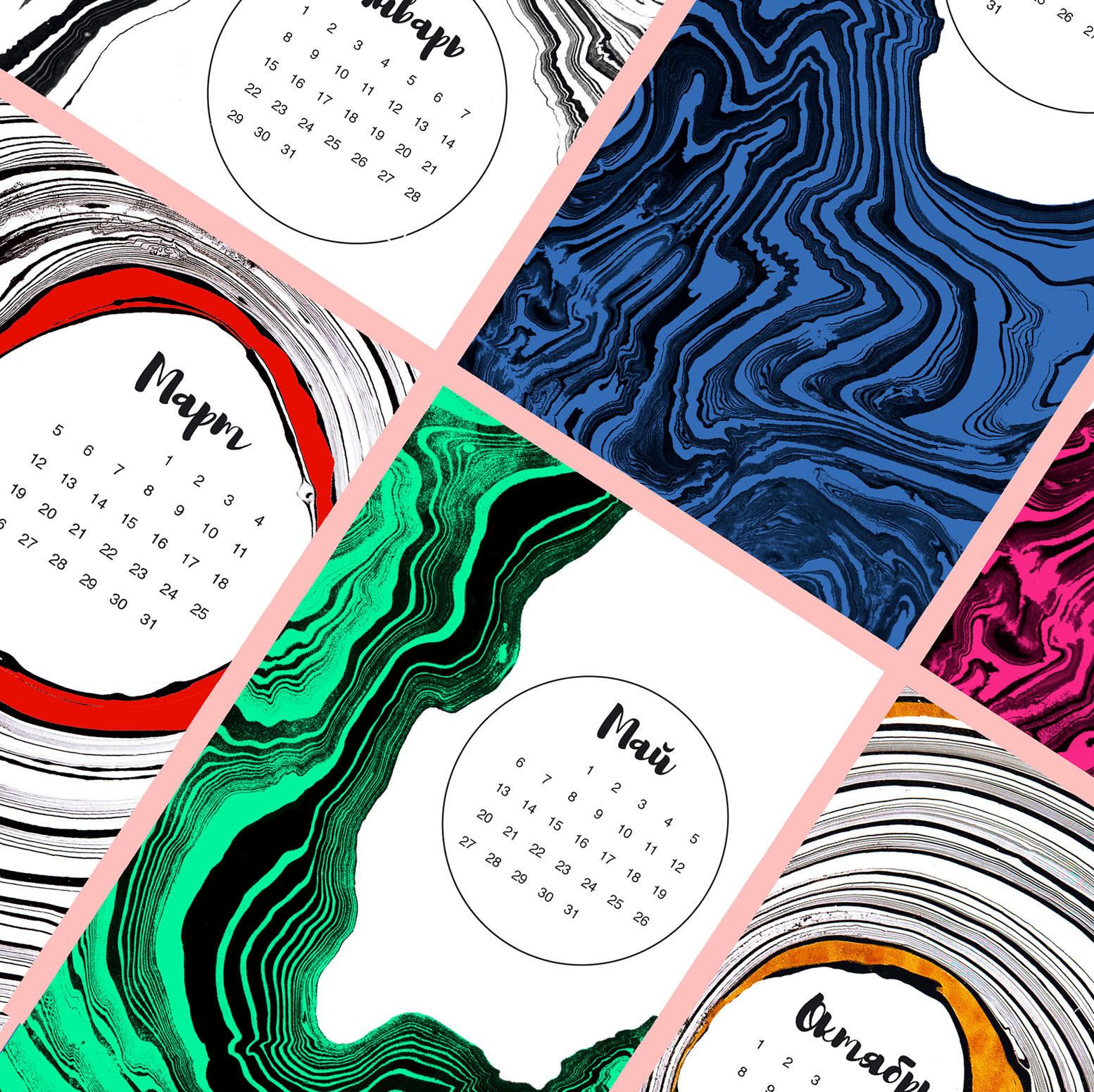 Design by Taisiya Yudina
This shows an interesting use of wavy lines to draw attention to the calendar. I know I'd find it hard to look away if I saw this on a wall.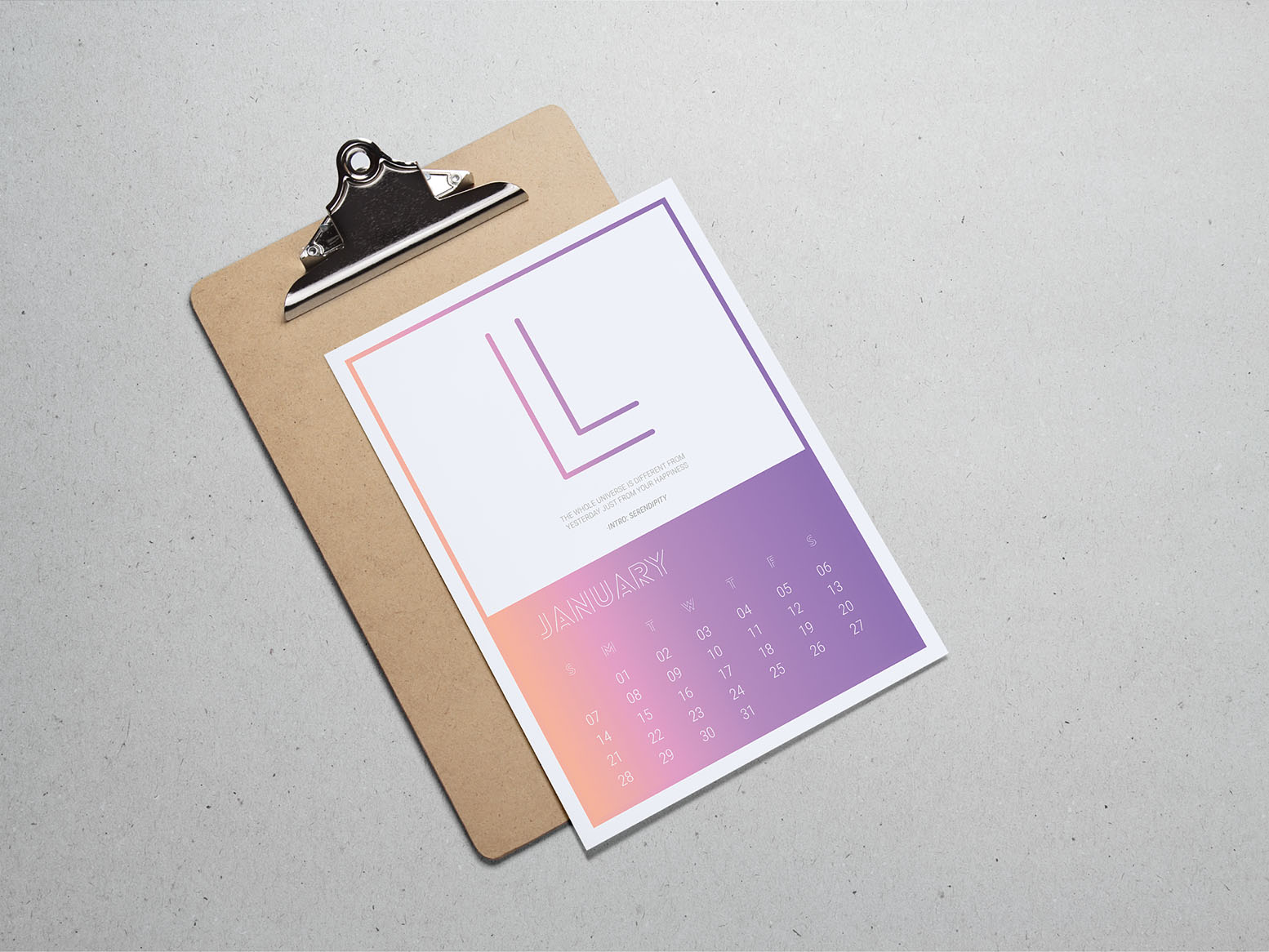 Design by Monica Panjaitan
The concept is actually fun. Every month shows one letter. When put together, this calendar spells out "Love Yourself". Maybe you could use this type of messaging for your brand?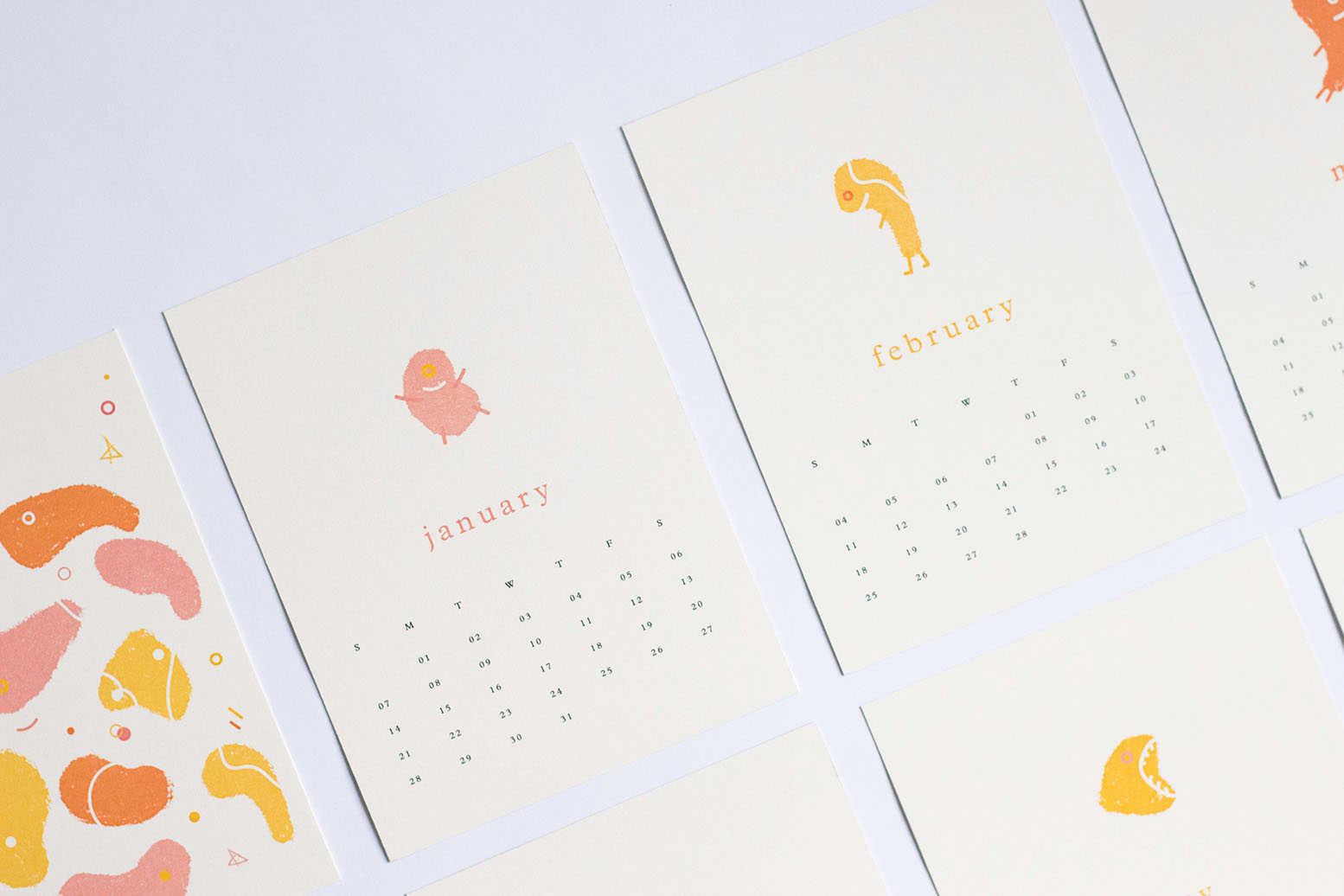 Design by Alexa Choo
Introducing characters in your calendars is a sure-fire way to get people talking.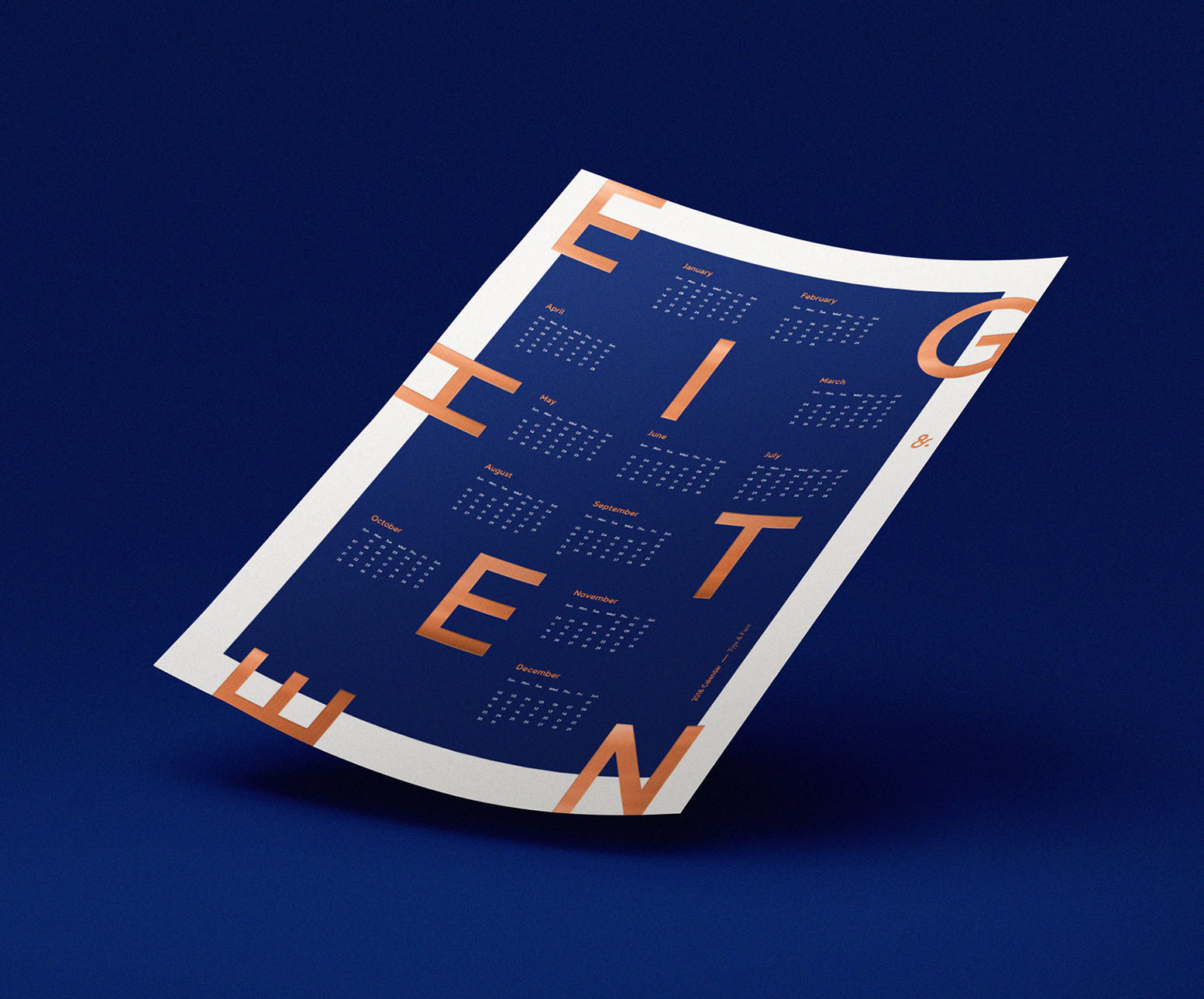 Design by Filip Triner
The color combination used in this delightful piece makes this wall calendar feel luxurious. High-end brands should take notes.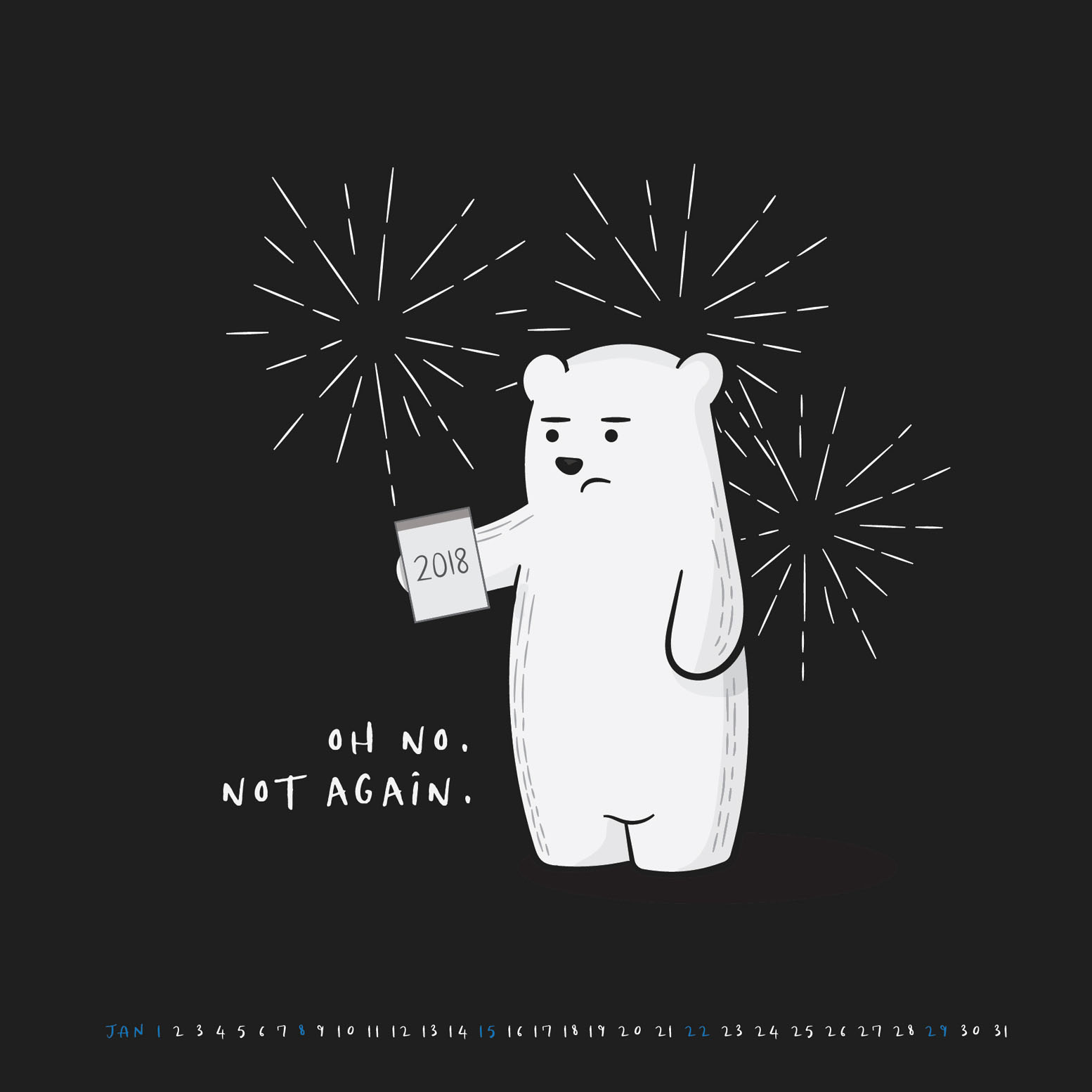 Design by Sabrina Tinsley
This calendar relies on a central figure to walk them through the year. Each page gives the viewer a look into the cute bear's adventures. Do you have a company mascot? Consider designing calendars around it.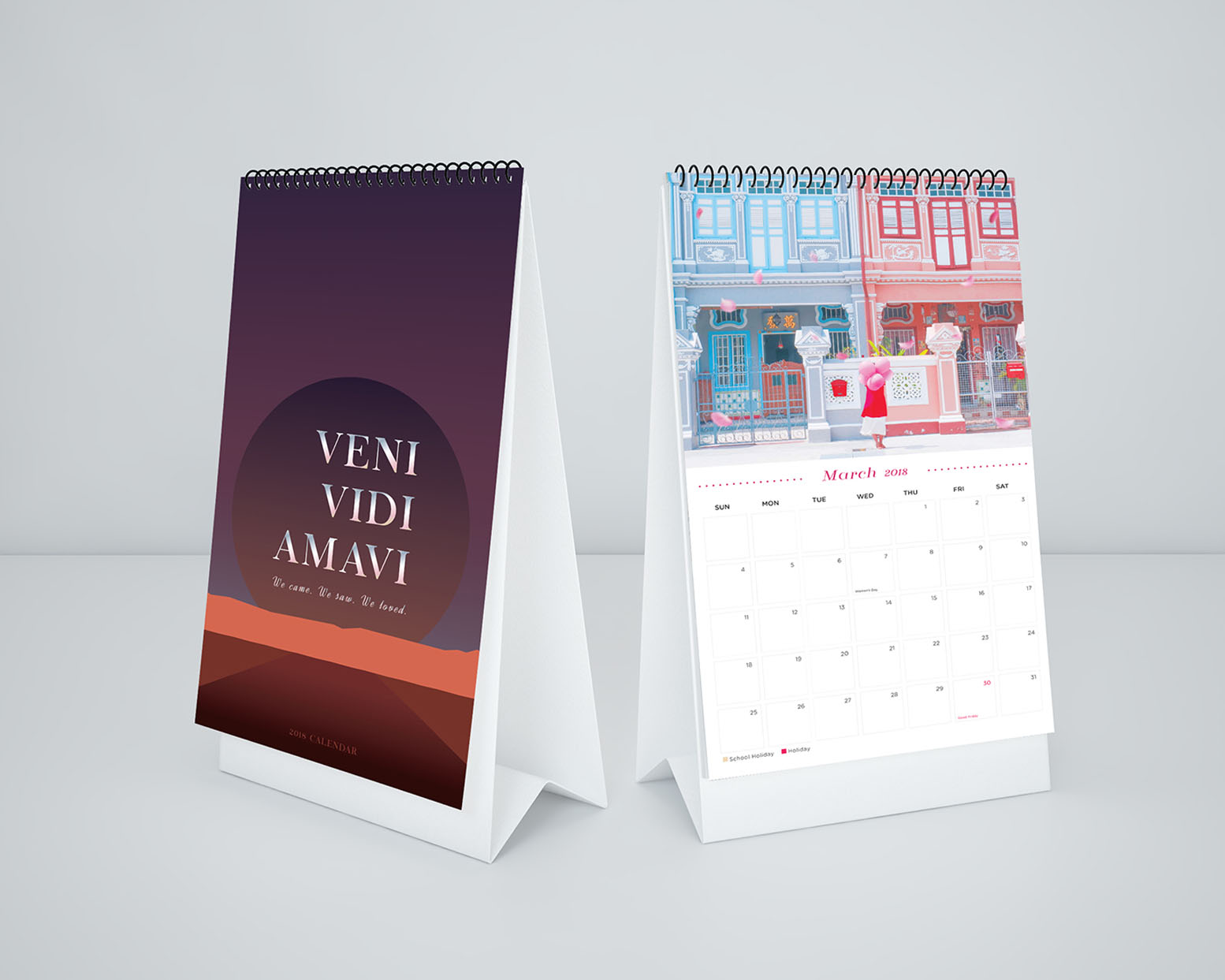 Design by MJ Merle
Using surreal photographs will make your calendars a genuine conversation starter.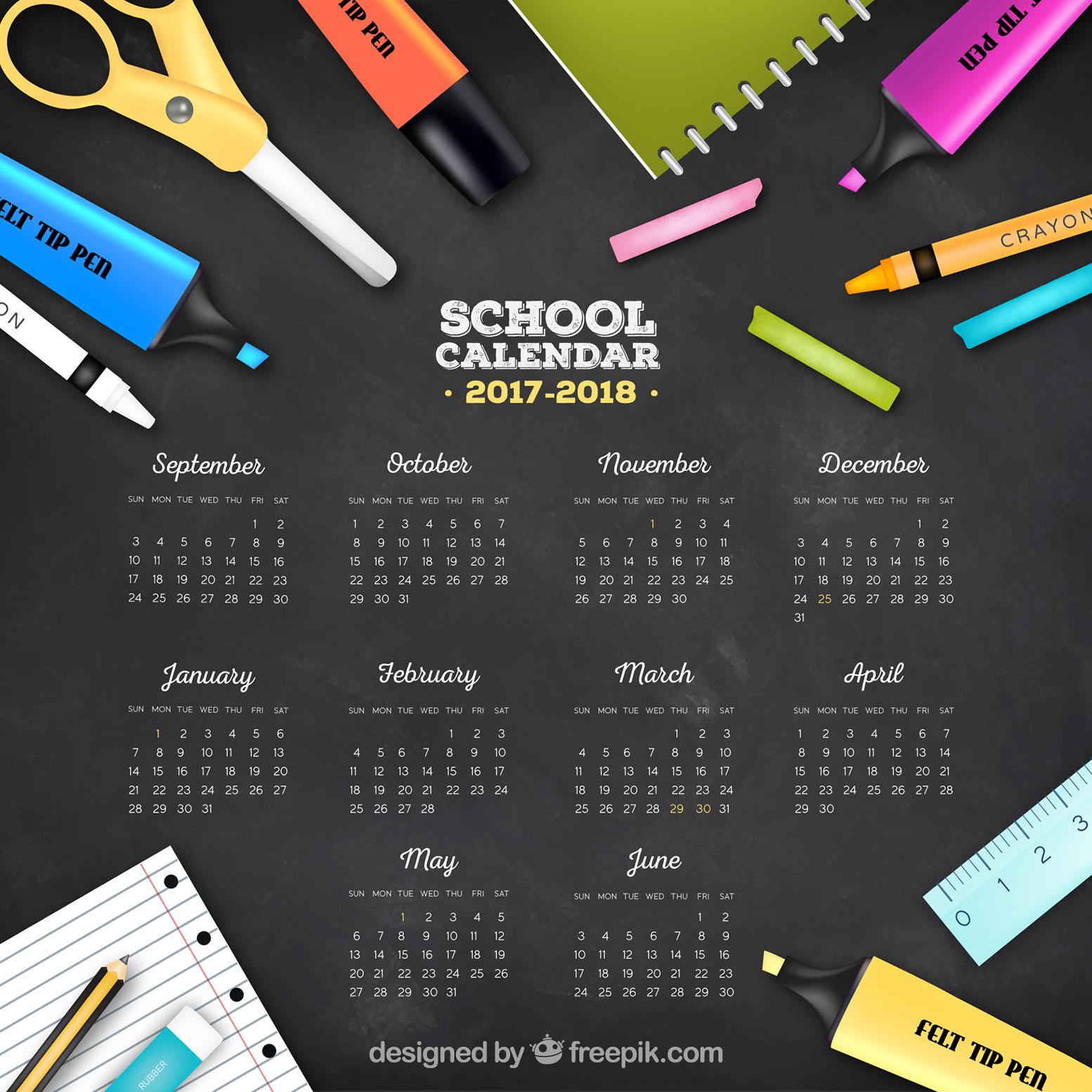 Design by Lady R
There are different types of calendars out there. This one is an example of a school calendar. Notice how it starts at September? If you sell school supplies, I imagine giving away this type of calendar would make more sense.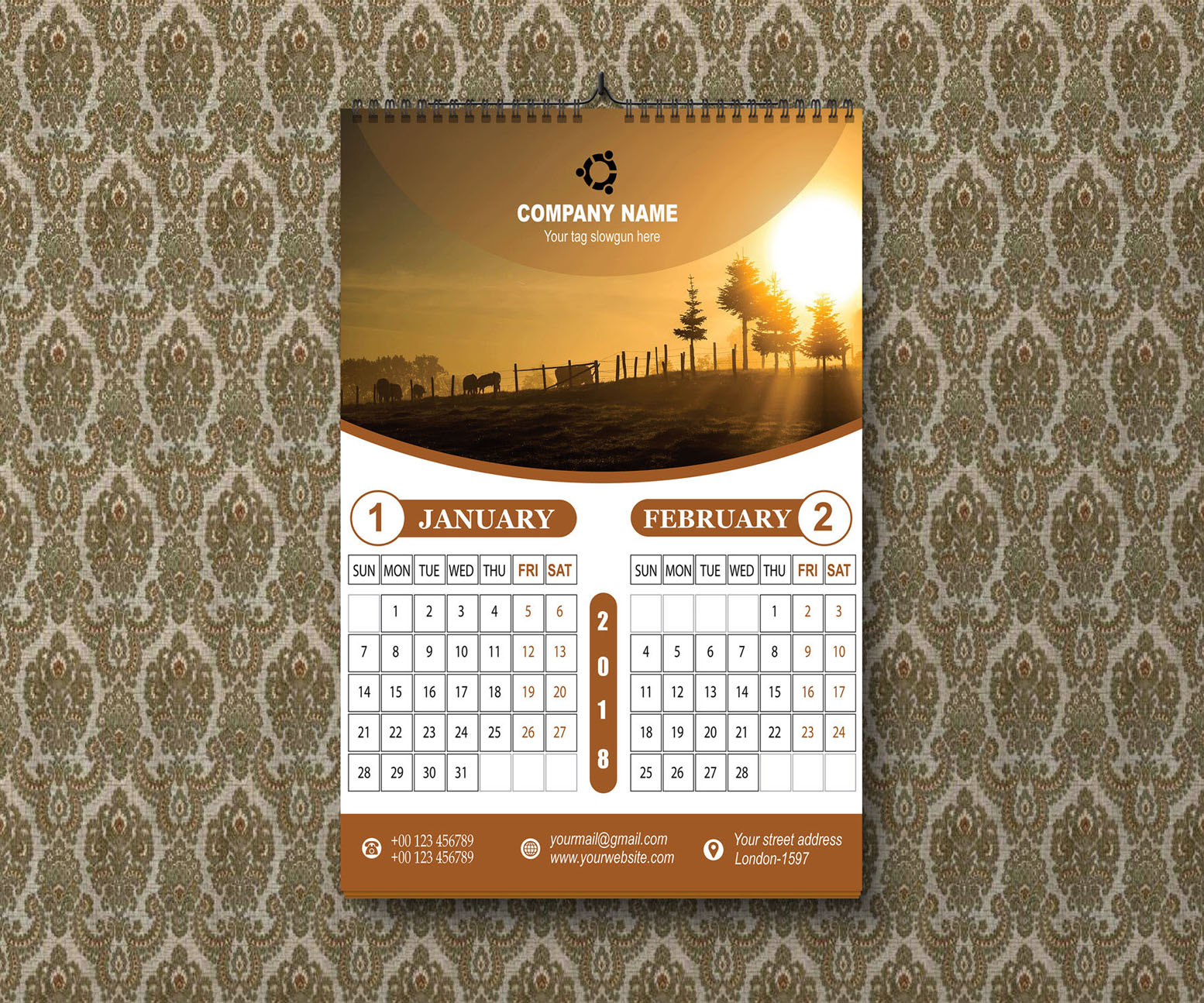 Design by Arif Khan Mojlish
Another example of a simple calendar for everyday use.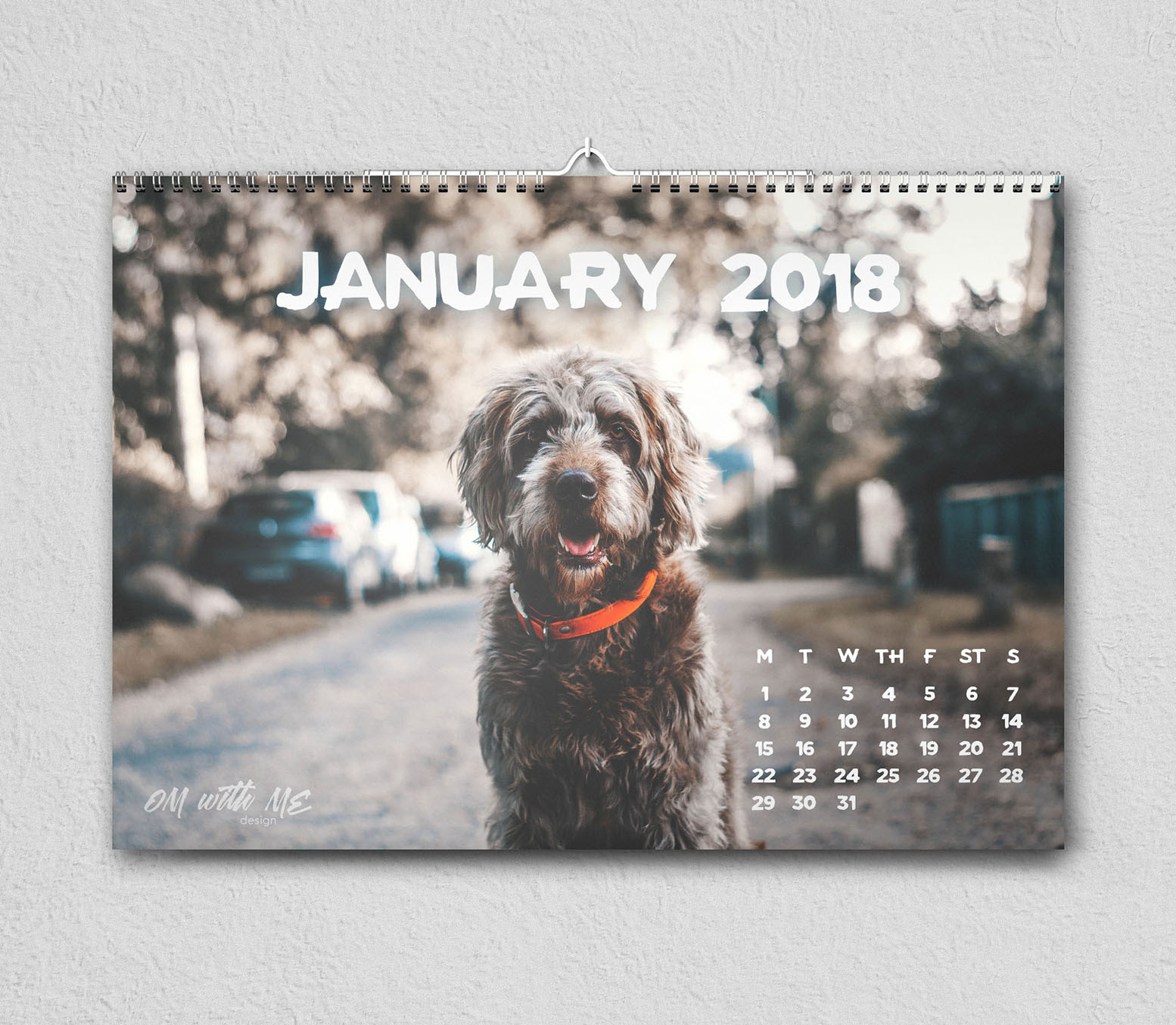 Design by Oksana Dniprova
When all else fails and you find yourself running low on ideas, use pet pictures. Who wouldn't want to look at this adorable mutt?
Disclaimer: The designs featured in this post are not owned by PrintRunner. Links to our sources are provided.