Disclaimer: We at PrintRunner do not own the images used on this post. Click on each of the images to view its source page.
Corporate conscience is about businesses – large and small – "giving back" to society that keeps their business afloat in the market.
Corporate Social Responsibility has a more holistic approach nowadays compared to years before – companies would acquire wealth and select a few non-profit organizations as beneficiaries of their donations just for the sake of "doing good." Today, the companies have plotted out a committed, long-term drive to display social awareness and conscience while acquiring both wealth and influence at the same time.
Companies focus more in transforming their operations to become more socially responsible to produce environmental-friendly products, improve the lives of the people and community within and outside the corporation, and launch projects and events that promotes social and environmental awareness.
Below are corporate conscience examples of large corporations promoting social awareness borne from their brand identity.

Starbucks Coffee Company
Starbucks' approach to corporate conscience transcends donation boxes and cash register coin cans. They encourage both employee and clients to volunteer in active awareness drives from restoration to tree planting projects. They also recommend regular customers to purchase reusable tumblers instead of using cups every day. They employ printing services that use recycled paper for their paper cups and brochures. Suffice to say, they have molded Corporate Conscience into branding and ROI (Return on Investment).
Click here to see information on Starbucks Coffee Company's CSR.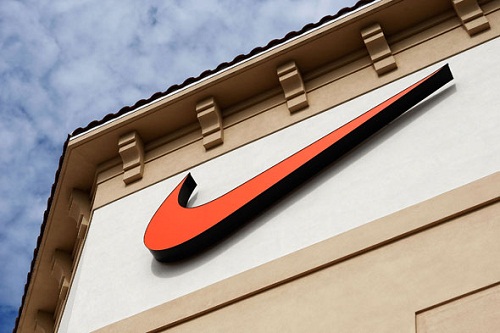 Nike, Inc.
Nike's CSR efforts are ideal examples of doing sustainability projects starting from within. They provided employment security for their workers early on before offering hundreds – maybe thousands – of jobs for people across the globe. They also tapped into the power of sports as a tool for social change to divert the attention of people and culture.
Click here to see information on Nike, Inc.'s CSR.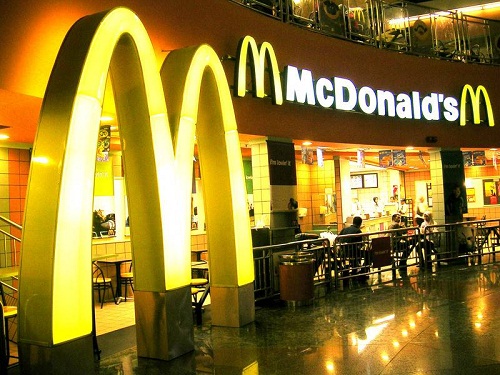 McDonald's Company
McDonald's has been criticized the past couple of years for offering unhealthy products in its menu. Much of the backlash was brought in by Morgan Spurlock's documentary entitled Super Size Me focused on how the food chain contributed to the increase in obesity in America through the food they serve.
Since then, the food chain has taken the necessary steps to clean up its image by refocusing its corporate conscience towards the promotion of nutrition and well-being in the maintenance of a sustainable supply chain. McDonald's Farm to Front Counter, for example, is a self-regulating project  in which they carefully monitor the processes their food ingredients undergo from farm to their counters.
Other concerns raised by their corporate conscience is the provision of good employee experience and community support.
Click here to see information on McDonald's Company's CSR.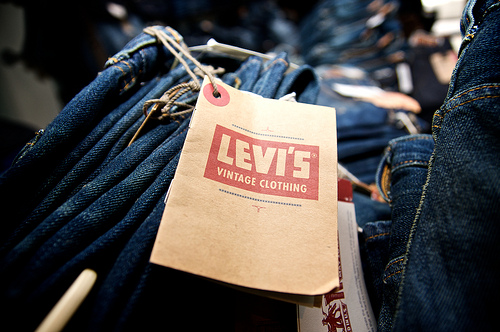 Levis Strauss & Co.
Levi's is one of the first to participate in the fight against HIV/AIDS catastrophe. Since then, Levi's CSR efforts focused on promoting the positive well-being and education drives to promote awareness in the prevention, testing, and treatment of HIV/AIDS, internal and external of the company.
Click here to see information on Levis Strauss' CSR.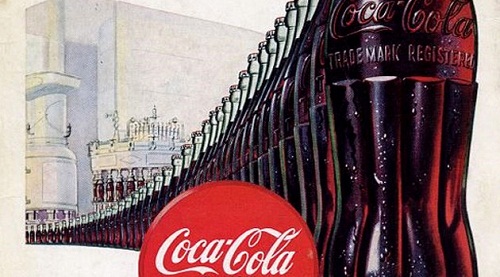 The Coca Cola Company
Among the many big corporations that have a holistic approach to CSR, Coca Cola Company's sustainability projects are among the top-notch. Coca Cola focused on addressing specific issues like providing more opportunities to women, strengthening commitments to human rights, cleaner and more accessible drinking water, recycling, education, and global opportunities.
Click here to see information on The Coca Cola Company's CSR.
Key Takeaways
Corporate Conscience is not just a publicity stunt – it is a conscious effort to give back to the society.
Corporate Social Responsibility have evolved into a more holistic approach into addressing social issues in and out of the company.
Corporate Conscience efforts may increase ROI if implemented creatively and strategically.
If you have comments, suggestions, or additional information, please do express it by writing a comment below, it will be greatly appreciated.
(Visited 631 times, 2 visits today)