Business cards are an integral part of everyday business. They are a must-have when you have first-time deals with customers and business partners. This necessity, however, may result in dull or even boring business card designs. Most business cards focus on their function, that is, to let people know who you are and how they can contact you. Less attention is given to the form, to how your business and contact information is presented.
This shouldn't be the case. Never think of business cards as a boring, nondescript part of your business life. Instead think of them as a creative medium for creating an eye-catching first impression. Sprucing up your business card can do great things for your sales!
One of the most discussed aspects of a business card is its design. We have also written some inspirational design posts that tackle just that. However, an overlooked part of the design process is choosing the shape of the business card. Sure, we're all used to the rectangular 2" x 3.5" standard business card but did you know that you can go beyond a regular card?
Die-Cut Business Card Shapes
The leaf business card is one of many unique card shapes you could use for your business. The name comes from the two rounded opposite corners added to a regular rectangular business card, that give it its distinct leaf shape.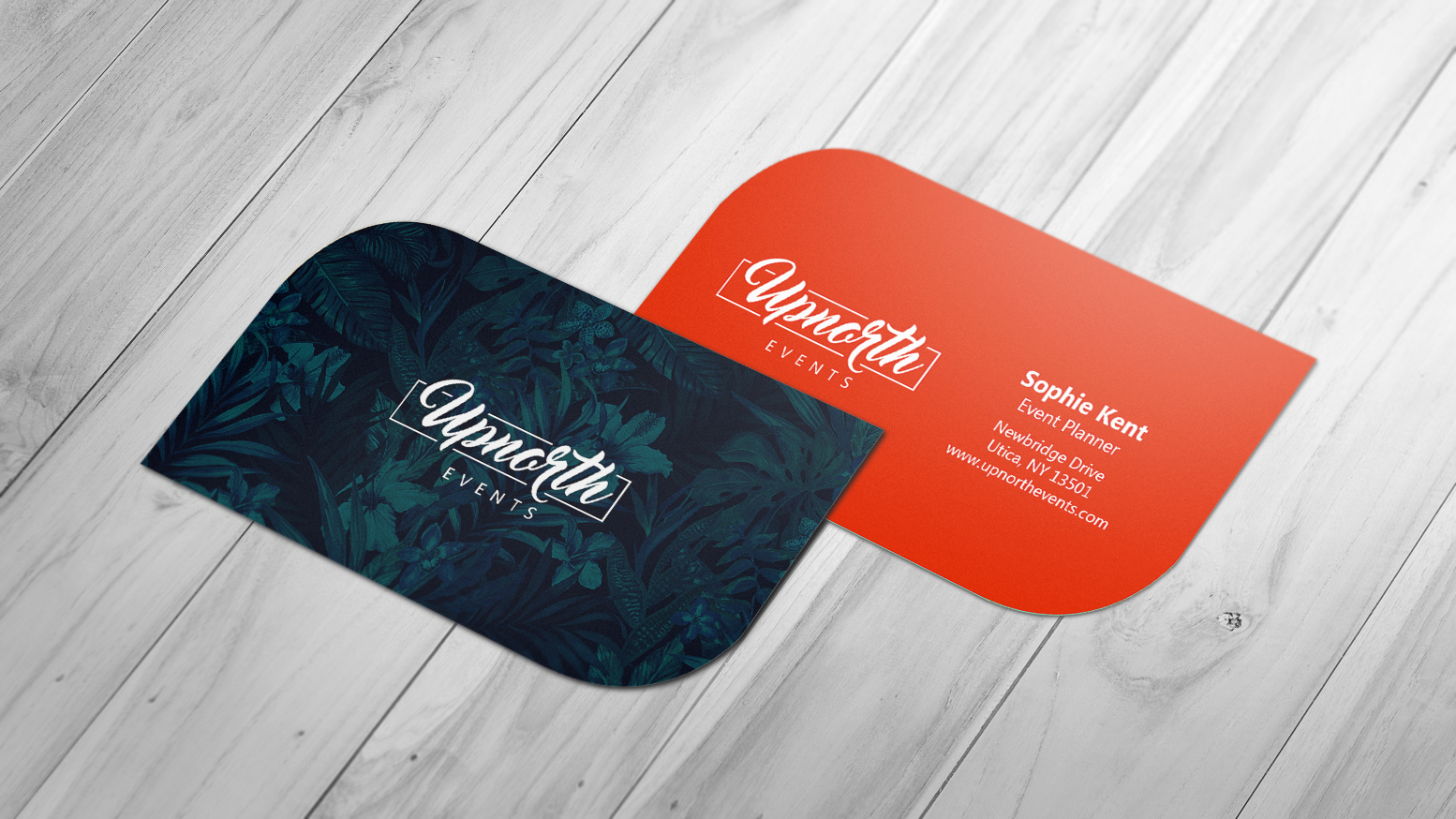 The unique shape of leaf business cards, as well as the shapes of other die-cut business cards, come from the die-cutting process. A die is a specialized tool used to cut or shape paper and other materials. Think of a die as a cookie cutter that you can use to create the shape that you want for your business card and other printing materials.
This enables us at PrintRunner to create several custom shapes for your business cards—rounded corners, rounded one corner, half circle, circle, oval, and leaf business cards.
Applications for Leaf Business Cards
A popular use for leaf business cards is environmental organizations. Of course, the environment is one of the key issues that faces our society today. A lot of companies and individuals, whose primary goal isn't the environment, have given their support for the cause by  launching eco-friendly corporate social responsibility campaigns. A great way to integrate these campaigns into your business is by creating leaf business cards that you can hand out to key people and organizations for potential partnerships.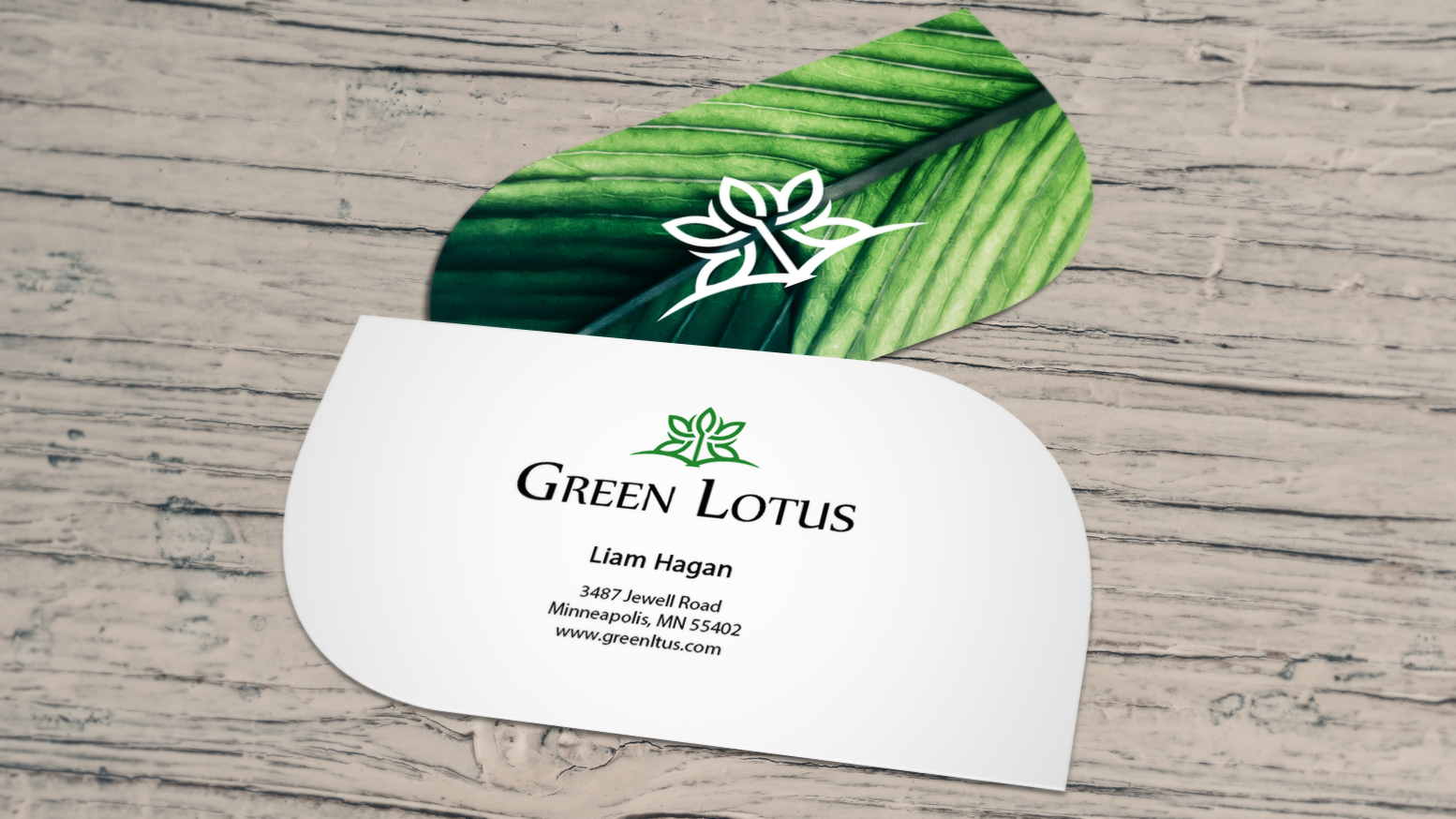 Aside from environmental organizations, another great application for leaf business cards is in the landscaping and gardening industry. With the leaf shape design, your recipients can easily identify what you do, which helps immensely for top-of-mind name recall.
Even if your business is not an environmental organization, you can still use leaf business cards in order to stand out. For instance, the regular rectangle business card my seem too formal, but leaf business cards, on the other hand, look less rigid. The rounded corners partnered with the pointed ones suggest versatility and willingness to defy the norms. The shape makes it ideal for the creative industry, such as graphic design or photography studios.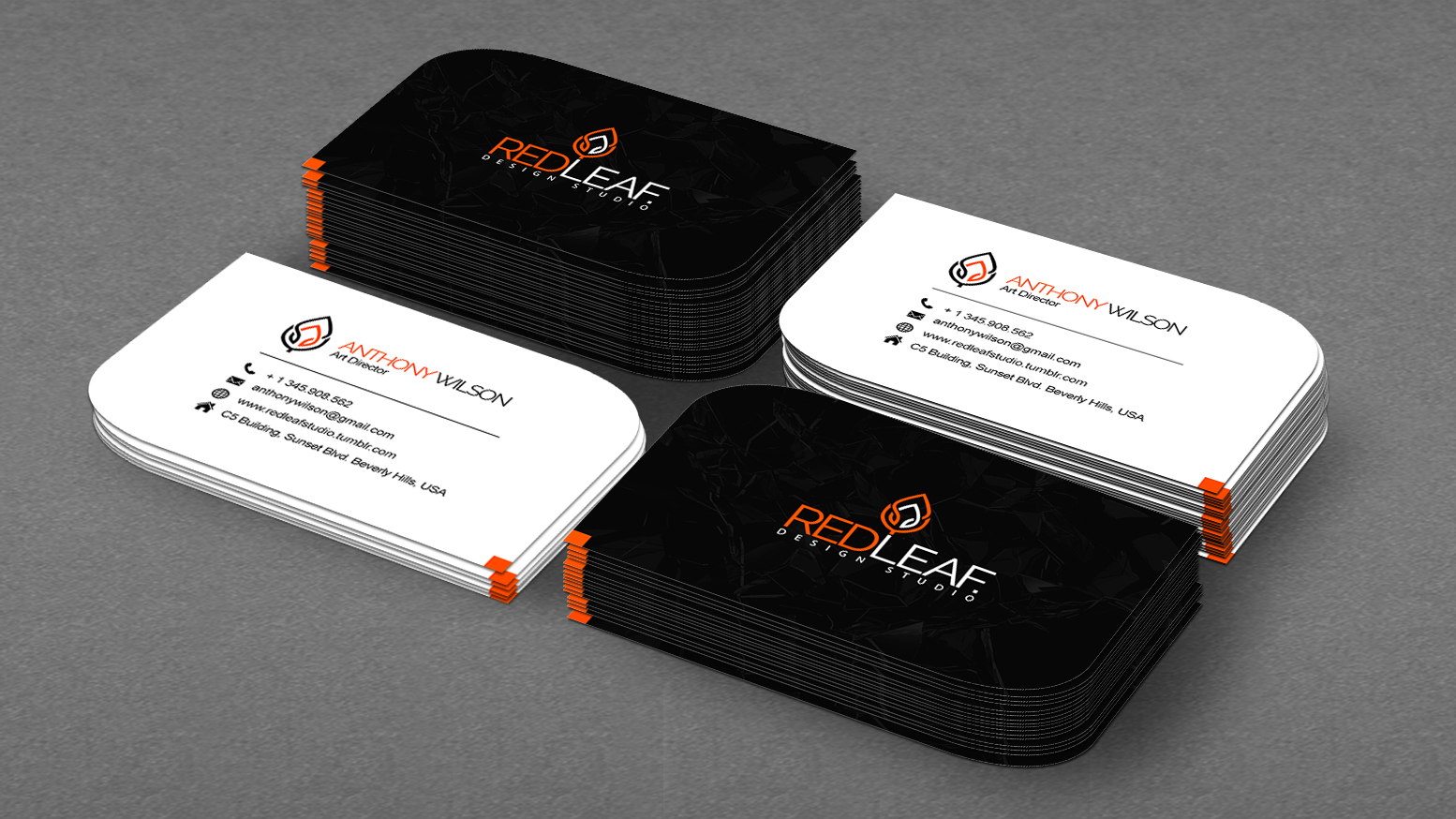 Business cards are your first business impression and first impressions last.  Instead of a standard-sized, rectangular business card, try incorporating your message on new die-cut business cards. An attractive design certainly makes for an effective business card but variations in the actual size and shape of a card will grab extra attention that help keep it at the top of the stack! Leave a lasting impression that never wilts with leaf business cards.